Car rental Jeddah
Find the best price for car hire in Jeddah. Goautos.com compares prices from well-known car rental companies in Jeddah. Search now to see the best deals!
Jeddah guide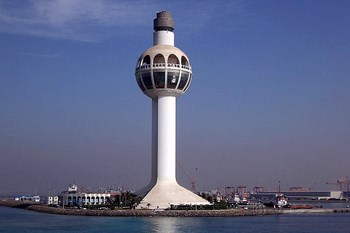 Jeddah is located on the Red Sea in western Saudi Arabia, and is the country's main port.The city is located in the province of Mecca – in the historic province of Hijaz.
Jeddah has 3.3 million inhabitants (2012), and is the country's second largest city after the capital Riyadh. Jeddah is the gateway for pilgrims going to Mecca. The city is an administrative center and a major financial and industrial center with such oil refineries and textile industries.
Cityscape Jeddah is characterized by a mix of traditional Arabic architecture with narrow streets, mosques and brick houses and more modern Western buildings. The city is known for its skyscrapers and its many mosques (the city houses a total of 1,300 mosques). King Saud Mosque from 1987 is the largest in the city.
A famous landmark in Jeddah's King Fahd's Fountain from the 1980s. The fountain has the highest water jet in the 312 meters, and can be seen from a distance.
The old town of Jeddah "Al-Balad" is a major tourist attraction, with its markets and the characteristic coral houses. Also the old mansion "Naseef House", a visit, which is now a museum.
Along the coast north of the city's beautiful beaches, and here lies the tourist hotels in a row. Here the sun, swimming and water sports in focus, and it is also great diving opportunities here.
There is good shopping in Jiddah with shops and malls – and in Tahlia street are exclusive designer boutiques such as Dolce & Gabbana, Gucci, Versace and Armani.
Jeddah also has two amusement parks and a water park with outdoor pool – which are popular destinations for families.
The city's airport – King Abdul Aziz International Airport – located 16 miles north of downtown.