Car rental Italy
Compare prices and find cheap car hire in Italy from well-known and local car hire companies. Insurances and unlimited mileage are included. Save up to 70% on car rental in Italy through us.
Italy guide
Italy is located in the far south of Europe and has a common border with France, Switzerland, Austria and Slovenia to the east. Within the Italian borders are the smallput states of San Marino and the Vatican. Italy is one of the original EU countries. The country covers an area of just over 300 000 km2 and has a population of just under 60 million (2010).
Italy consists mainly of the Apennine Peninsula, a large peninsula in the Mediterranean, as well as the two main islands of Sicily and Sardinia. To the northeast lies the Adriatic Sea, in the southeast the Ionian Sea, in the southwest the Tyrrhenian Sea and in the northwest the Ligurian Sea.
The capital of Italy is Rome, which has around 2.7 million inhabitants. Other major and popular cities are Milan, Florence, Venice, Naples and Palermo.
Attractions
There are a lot of mountains in Italy. Along the peninsula – from south to north – the Apennines mountain range stretches until it meets the Alps, where some of Europe's highest mountains are located. Also mentioned must the "dormant" volcano Mount Vesuvius near Naples and the active Etna in Sicily. Otherwise, the land is cut through by several long rivers, among others. Po (which is important for the fertile Po Plain in the north), arno and tiberen (which flows through Rome).
Italy is one of Europe's most popular tourist countries because of its rich history, its many cultural treasures and its world-famous food and wine culture. The country has several surviving ancient monuments (among others). the excavated towns of Pompeii Herculanum near Naples– and the entire old center of the capital Rome is a UNESCO World Heritage Site.
Italy's largest and busiest airport is Fiumicio International Airport ("Leonardo da Vinci") outside Rome. Other important international airports are Milan Airport – Malpensa and Napoli Airport – Copodichino.
Driving in Italy
The quality of the roads in Italy is varied, but for the most part the road network maintains a high standard. There are highways between the largest cities, and across most of the country. The country roads and coastal roads can be somewhat challenging, partly because they often go in hilly terrain, and the roads can be quite winding. Traffic on the roads is not so unlike what you find in countries like France, Germany and Spain.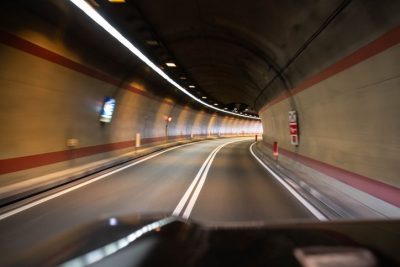 Traffic rules in Italy
In Italy, drive on the right side of the road.
Driving lights are mandatory on the car outside cities, and by reduced daytime visibility.
It is mandatory with daytime running lights after dark, and in tunnels.
All use of a mobile phone is prohibited when the engine is running, except hands-free.
It is mandatory with seat belt for driver and passengers.
Children under 3 years of age must always use an approved child seat/child restraint equipment suitable for the height and weight of the child.
Children over 3 years of age, but less than 150 cm, should be in an approved child seat/child restraint device, or use a booster.
Speed limits in Italy
In Italy, it is important to keep track of the signs. There is a distinction between highways in outlying areas and urban areas. In addition, the boundaries are reduced on the highways by precipitation. Also remember that the speed limits in residential areas can be set to 30 kilometers/h. If otherwise not specified, the following limits apply:
Cities and towns: 50 kilometers/h
Country roads: 90 kilometres/h
Four-lane roads in urban areas (type C): 110 kilometres/h (90 kilometres/h at impaired visibility)
Motorways (type A): 130 kilometres/h (110 kilometers/h at impaired visibility)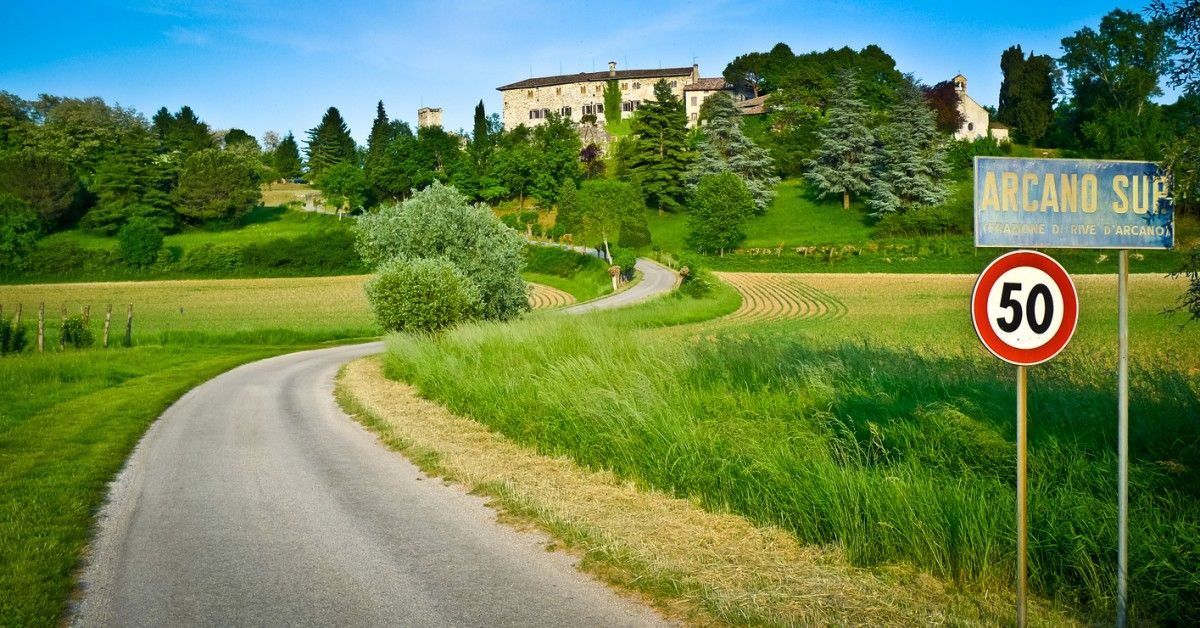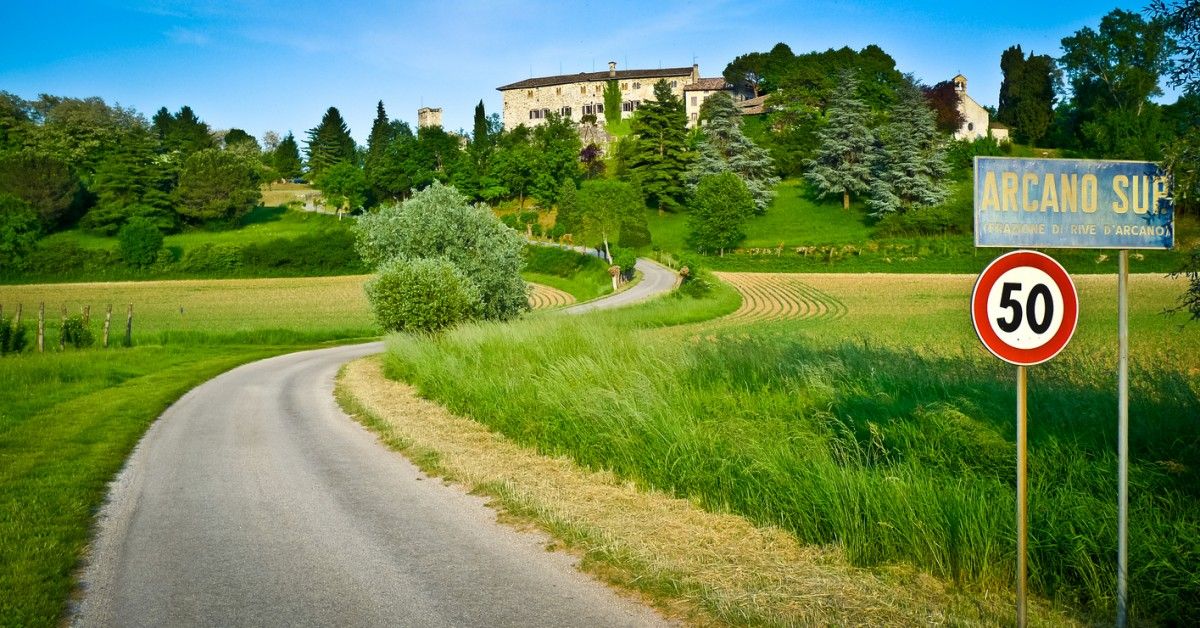 Alcohol limit in Italy
In Italy, driving is not allowed if the blood alcohol level exceeds 0.5° (0.5 g/l). If you have an alcohol level above 0.5, you will be fined and confiscated by a driver's license. The size of the fine, and the length of the confiscation of your driver's license, depends on how high your alcohol level exceeds 0.50.
Recommended car rental car rental services
Italy is a very diverse country to explore with car rental, especially when it comes to geographical conditions. In the north you will find the Alps and beautiful mountain villages, valleys with vineyards, the famous lakes, and a rather different culture than you will meet in the far south of the country. If you stop by islands like Sicily and Sardinia, it can almost seem like you're in a completely different country. Common to most regions of Italy is that the landscapes are usually very beautiful, the food traditions wonderful, the architecture dazzling, and it is close between the unforgettable experiences.
Italian Lakes
A holiday in northern Italy can be an unforgettable experience, especially for those exploring the region's famous lakes. The most famous are Lago di Garda and Lago di Como. Around both lakes there are beautiful small towns in a row, surrounded by unique scenery. Many of the cities are famous for their architecture, great gardens, sights, and pleasant atmosphere. It is possible to drive around the lakes in one day, but you will get far more out of the trip if you take one or more nights. If you want to experience similar places that don't attract as many tourists, consider a drive around one of the other lakes. Lago Maggiore, Lago di Lugano, Lago d'Orta, Lago di Varese and Lago d'Iseo offer much of the same when it comes to picturesque small towns, good food, swimming opportunities, and so on, but can be described as more quiet and peaceful.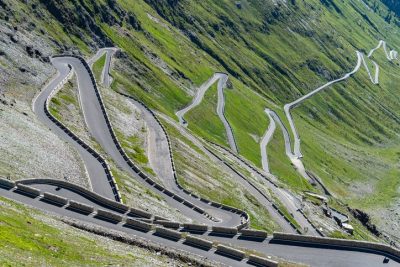 Ortler Alps
This part of the Alps is located in the three provinces of Sondrio, Trentino and South Tyrol. The area is one of the most beautiful in Italy and is ideal for car hire trips from cities such as Milan, Bergamo and Venice. The highlight of the trip is the mountain pass called Stilfspasset (also called the Stelvio Pass). There you are at a whopping 2,757 meters above sea level, with lovely views of the Alps. On both sides of the pass, the cramped hairpin bends run up and down the mountainside. How you get there depends on where you start your trip and what you will experience along the way. For example, you can drive via Lago di Garda to the mountaineering town of Bolzano, and through the beautiful valley where the River Adige flows. Whichever end you start in you will pass a number of beautiful mountain villages with hotels, restaurants and sights. Please note that the StilfsPasset is closed to cars in winter.
Tuscany
Many believe that the region of Tuscany is Italy's most romantic and beautiful region. This area provides a very varied and exciting range of driving routes. Tuscany is also centrally located in the country and is reached within hours from cities such as Rome, Milan, Bergamo, Turin and Venice. There is almost too much of the good in Tuscany, and it is not easy to prioritise what to get when you are there. Most people drive by the beautiful cities of Pisa,Florence and Siena, where magnificent architecture, art, culture and history are the key words for the experiences. Many also visit the Chianti region, famous for its vineyards, beautiful villages and fascinating landscapes. The coast of Tuscany also has many beautiful areas, and perhaps especially the Versilia province located in the region's northwest corner. There you will find several ancient fishing villages, beautiful beaches,and some of Italy's best resorts.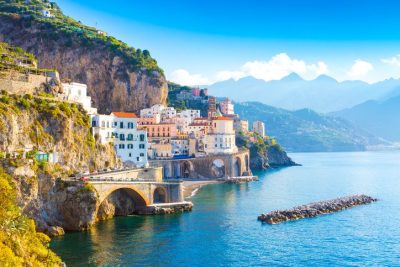 Amalfi coast
Costiera amalfitana is a coastal area in salerno province in southern Italy. The area has become especially popular with visitors who like art, culture and history. There are a number of beautiful small towns along the Amalfi Coast,with unique architecture, and in several of them you will find roman-era ruins and famous church buildings. This has led to the unesco-protectedUNESCO World Heritage List. The Amalfi Coast is also known for its food traditions and very good restaurants. The city of Naples is a good starting point for a drive here. Then you'll also have a look at Mount Vesuvius and Pompeii, before driving a few kilometres on to the beautiful small towns. The stretch that runs along the Amalfi Coast is no more than 50 kilometers long and you will get lovely views to the sea along the entire route.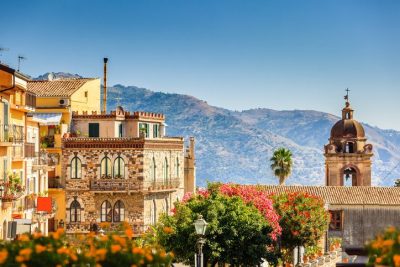 Sicily
Sicily is a wonderfully beautiful island to explore with car rental. Here you will find both major cities such as Palermo, Catania and Siracusa, and some of the most beautiful fishing villages and mountain villages in Italy. The island is especially famous for its many and varied sights. There are many sites with archaeological excavations, ruins and architecture from ancient Greeks, from the Roman era, and from the time when the Moors reigned on the island. Several of the towns are dominated by beautiful houses, churches, cathedrals, fortresses and castles from the Middle Ages. Addressing everything in Sicily may require several months, but you can still experience a lot yourself in a few days. There are good highways on the main stretches, and traffic on the island is usually not a deterrent.
Companies you can rent a car from in Italy
The major international companies, such as Hertz, Sixt, Budget, Europcar, Avis, Thrifty, National, Enterprise and others, can be found everywhere in Italy. This is a company that has rental cars at virtually all airports, well-known seaside resorts, and in all large and medium-sized cities. They are usually also represented in smaller places where tourists often travel. In Italy there are also a number of national companies engaged in car rental, such as Maggiore and Primerent. Many of these are regional, and thus represented only in specific areas, such as Olbia Car Rental in Sardinia, or Sicily By Car in Sicily.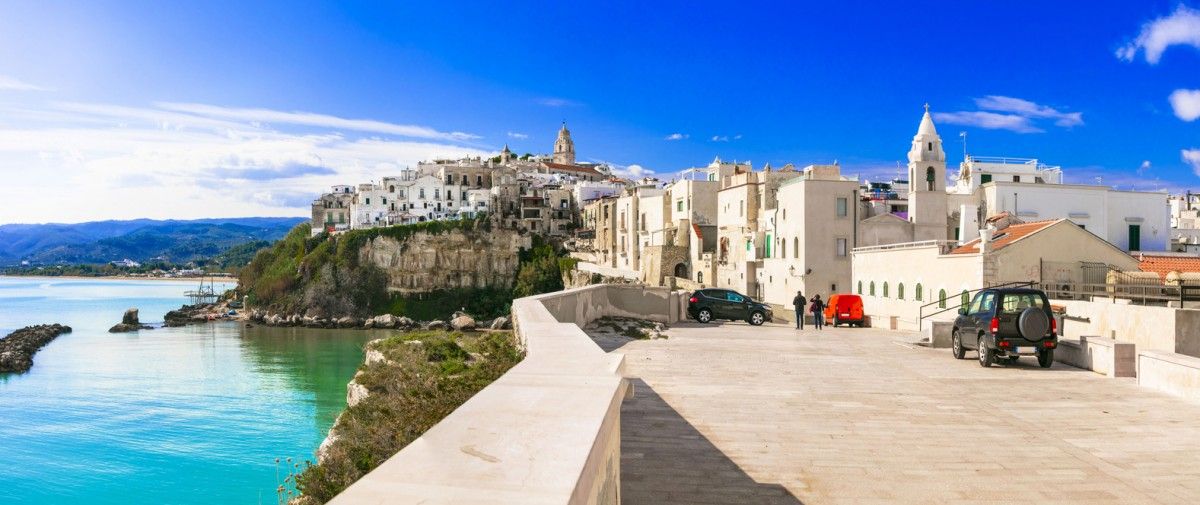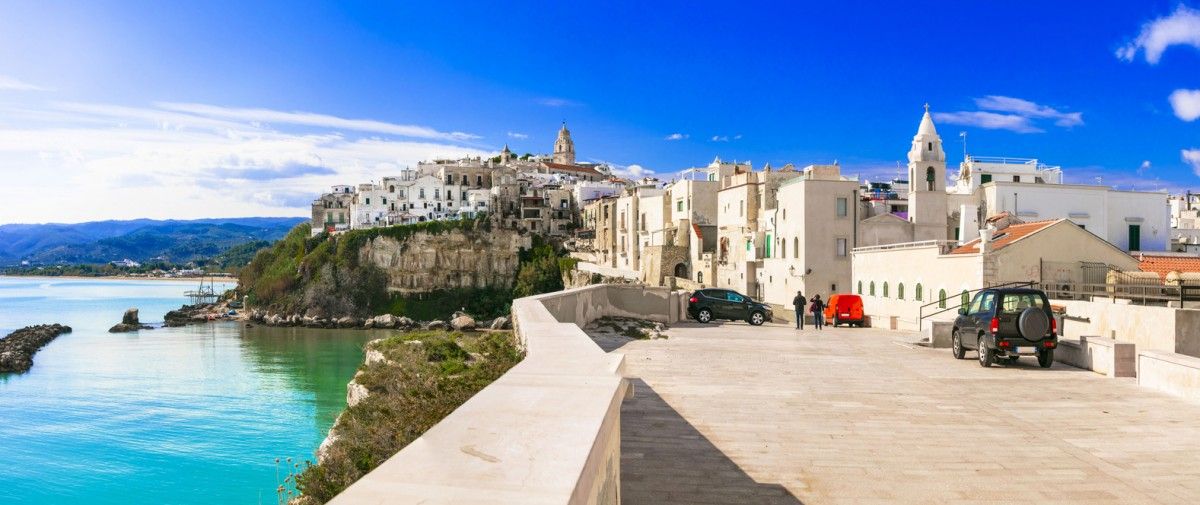 7 frequently asked questions about car hire in Italy
What do I do with the rental car if my hotel is within a ZTL zone?
To drive within a ZTL zone in an Italian city, you must have a separate permit. If the hotel is located within the zone and you can park there, this will usually resolve by contacting the hotel in advance. The hotel staff will then assist in obtaining the permit. Have your car registration number ready and specify the time of arrival and departure.
What is the age limit for renting a car in Italy?
The most common age limit for getting a car rental in Italy is 21 years. However, there are some companies that rent cars to persons who are only 18 years old. In all cases, you must have had a driver's license for at least 1 year. Drivers under the age of 25 will normally be charged an additional fee. This also applies to extra drivers.
What kind of car type should I rent in Italy?
Unless you're going to drive in the Alps or other mountainous areas in winter, most people will make it with a regular passenger car. If you're going to areas with snowfall and steep climbs, an SUV or other four-wheel drive car can be a better solution. The most important thing is that you choose a rental car that gives you enough space and that ensures safety and comfort.
Can I stop by one of the neighboring countries with the rental car?
It is popular to take excursions to especially Italy's neighboring countries located in the Alps, and to, among others, France and Slovenia. This is accepted by virtually any car rental company, but they may charge a small fee. Always ask in advance.
Can I rent a car on the Italian mainland and travel to one of the islands?
Some car hire companies do not give permission to bring your vehicle on car ferries, and this may also depend on the category of car you rent. You may also need to draw an additional insurance policy to take your car on a ferry. This may be applicable if you want to take a ferry from the mainland to, for example, Capri, Sardinia and Sicily. Always ask in advance.
Is it common for toll booths in Italy?
The highways in Italy are often charged with toll booths. There are also several tunnels that charge a fee. Most tourists with a rental car pay by either cash or card. Some car hire companies offer electronic chips (TelePass) that allow you to drive right through the toll stations on your own lanes. You can also buy prepaid cards (Viacard) at most petrol stations, as well as some tobacco kiosks and banks.
Who do I contact if I am involved in a car rental accident in Italy?
The emergency number in Italy for ambulance, fire brigade and police is 112. You should only call this if you have been involved in an accident in which there is personal injury, in the event of a fire, or in other serious cases and emergencies. You should also contact the car rental company and/or insurance company you are using.
Second number:
Police – 113
Fire Brigade – 115
Medical Assistance – 118
Roadside assistance – 116