Car rental France
Compare prices and find cheap car hire in France from well-known and local car hire companies. Insurances and unlimited mileage are included. Save up to 70% on car rental in France through us.
France guide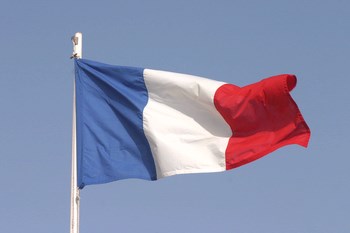 France is Western Europe's largest country in flat content – with a population of about 64 million (2010).The capital Paris has around 2.2 million in. in the city itself – but if one counts on the suburbs, the population rises to almost 12 million.
The largest cities after Paris are Marseille, Lyon, Toulouse and Nice.
The landscape of France is varied. The northern and central parts are dominated by a relatively flat plain landscape, while in the south and southeast high mountain ranges (Pyrenees and Alps) are found. Western Europe's highest mountain, Mont Blanc (4807 m), is located in the French Alps. Some of the longest rivers in Europe flow through France: the Loire, Rhône, Garonne and the Seine.
France has been known as a European cultural center for centuries, and changing political regimes have been conscious of maintaining this.
France has a number of attractions to offer. The capital Paris stands in a special position with its history, its exciting architecture, its fashion houses and its thriving restaurant life. Otherwise, Provence and the Riviera (Côte d'Azur) on the Mediterranean Sea have long traditions as tourist and holiday destinations for people from all corners of the world. It must also be mentioned that France, with its many wine castles, is also an obvious destination for many wine enthusiasts.
France's most congested airport is Charles de Gaulle International Airport (Roissy), just northeast of Paris. Other important airports are the traditional Paris-Orly International Airport a little south of the capital and Nice Côte d'Azur International Airport.
Driving in France
The motorways in France are usually modern and good, and if you want to quickly reach your destination, these are the best option. However, you will be charged a fee on most of the routes. Country roads are often the best option if you want to see and experience more on the roads, with stops along the way. Please note that traffic can be close to the stretches where people go on holiday, especially on the French Riviera in July and August.
Traffic rules in France
In France, drive on the right side of the road.
Driving lights are mandatory on the car outside cities, and by reduced daytime visibility.
It is mandatory with daytime running lights after dark, and in tunnels.
All use of a mobile phone is prohibited when the engine is running, except hands-free.
It is mandatory with seat belt for driver and passengers.
Children under 10 years of age (or less than 135 cm) should always use approved child restraint equipment suitable for the height and weight of the child.
If the child seat is located in the passenger seat (front), the airbag must be disabled.
Children under 13 kg should sit with their back facing the direction of travel.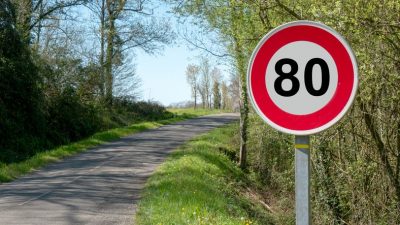 Speed limits in France
In France, speed limits may depend on weather conditions. This applies to both types of highways, while in urban areas the 50 limit is always applicable. Since 2018, the speed limits on country roads have been 80 kilometres/h, regardless of weather conditions (discounted from 90 kilometers/h as the maximum).
Cities and towns: 50 kilometers/h
Country roads: 80 kilometres/h
Highways in urban areas: 110 kilometers/h (100 kilometers/h in case of precipitation)
Motorways: 130 kilometers/h (110 kilometers/h in precipitation)
Nb! If the visibility is less than 50 metres, for example in dense fog, the speed limit on all roads is a maximum of 50 kilometers/h.
Alcohol limit in France
In France, driving is not allowed if the blood alcohol level exceeds 0.5° (0.5 g/l). If you have an alcohol level between 0.50 and 0.8, you will receive a moderate fine, while alcohol levels of over 0.8″ can result in far more severe fines and confiscation of driver's licenses.
Recommended car hire car rental services
It is only the imagination that limits the possibilities of exciting rides in France. Everywhere in the country you will find historic sites and cities with beautiful architecture, areas known for winemaking and delicious food, and mountains and valleys with unique landscapes. Along the coastal strips you have swimming opportunities and iconic cities such as Biarritz, Nice, Saint-Tropez. Here are some suggestions for driving routes.
French Riviera
The route that is perhaps most popular in France runs on the French Riviera. The typical endpoint of this route is the Principality of Monaco and the glamour city of Saint-Tropez. In Monte Carlo, take the time to see, among other things, the Prince's Palace, Place du Casino, Hôtel de Paris and the marina. The next stop is Nice, where the Promenade de Anglaisstreet, Hotel Negresco, the galleries and museums are the major drawcards. In Cannes, you should stop by the Roman-era villas,museums and theatres, and perhaps a trip by boat to Île Sainte-Marguerite or Île Saint-Honorat. The towns of Frejus, Sainte-Maxime and Sainte-Tropez also have a lot to show for it, but here it is primarily sunbathing and swimming that is the most alluring. Driving along the Riviera gives you plenty of opportunities for exciting detours inland in Provence.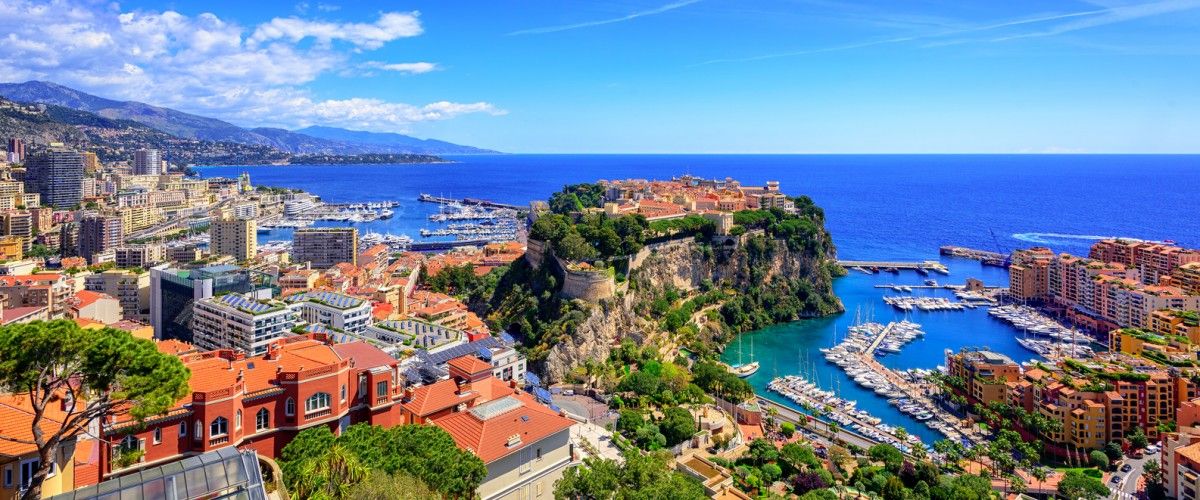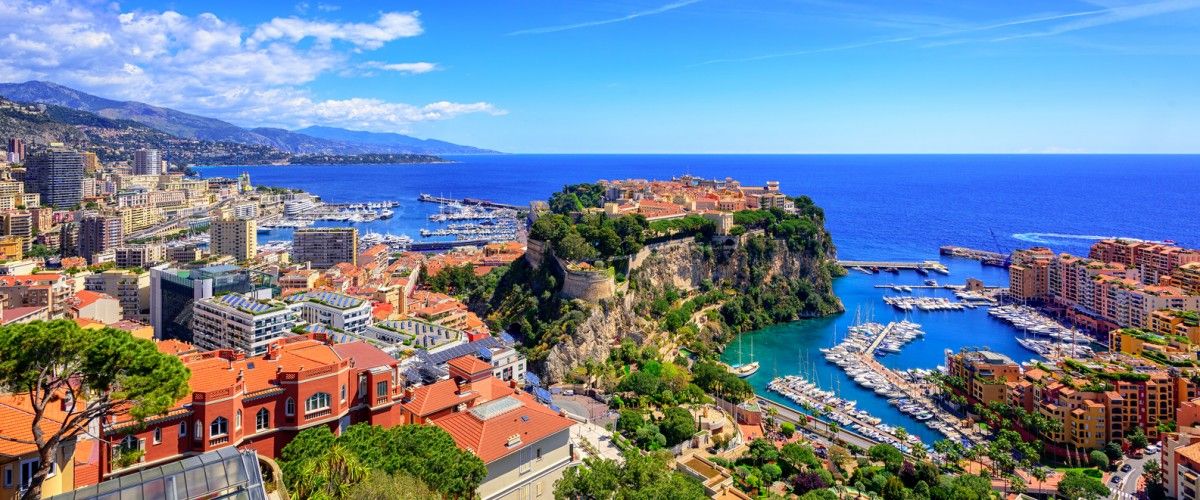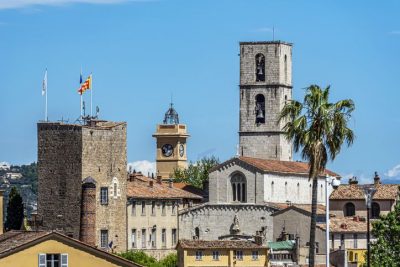 Route Napoléon
Route Napoléon is also one of the most popular tours that tourists drive in France. It follows parts of the route the commander Napoleon took when he returned from the island of Elba, on his way to the famous Battle of Waterloo. The official starting point is Antibes on the Côte d'Azur, that is, about halfway between Cannes and Nice. From there you drive through many beautiful small towns such as Grasse, Digne, Col Bayard and La Mure, before ending up in Grenoble at the foot of the Alps. The route is marked with statues, of the French eagle (Aigle de drapeau), and you can of course drive the opposite way if it is most convenient.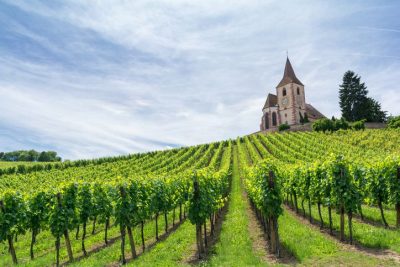 The vineyards of Alsace
Alsace is located on the border between Germany and France, and in the riverbed formed by the Rhine. The history and culture here is exciting, not least when it comes to the production of white and sparkling wines. Besides a number of famous vineyards, the region is full of small towns with great architecture, castles, fortresses, churches and cathedrals. A drive here with car hire allows you to get seen historically important cities such as Strasbourg,Colmar and Mulhouse. You can also take detours to great German cities such as Baden-Baden and Offenburg, or to Basel, which is just across the Swiss border.
La Route des Grandes Alpes
This route through the French Alps usually starts in Thonon-les-Bains, a small town located right near Geneva. From there, drive up into the mountains, before you end up in Nice on the Côte d'Azur. The route goes by a number of the highest peaks in the mountain passes in the Alps. You will be over 2500 meters above sea level several times along the way, with unique views to valleys and mountain peaks in all directions. There are also many pleasant mountain villages to stop on along the route, as well as famous ski destinations such as Chamonix and Val-d'Isère.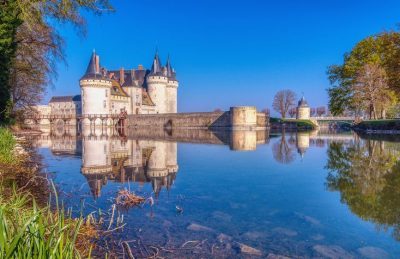 Paris to Loire Valley
If you are in Paris and have a car rental, consider driving to the Loire Valley. The valley is often called the French Garden, because the area is considered extremely fertile. There are many famous vineyardshere , farmers grow tasty vegetables, berries and fruits, and restaurants are spoiled when it comes to access to fresh produce. Most people drive first to the city of Tours,taking the direction from there to Nantes. You will also stop by beautiful cities such as Angers and Saumur. In these cities, and elsewhere in the Loire Valley, you can experience some of the most beautiful castles and fortresses in France.
The coastline between Bordeaux and Biarritz
Bordeaux is a beautiful and exciting big city, and which also has a strong connection to the sea. If you drive about an hour southwest from the city centre, you will reach the resort town of Arcachon, and Europe's largest dune Dune de Pilat. From there there is lovely beach along the entire coast,right down to the legendary seaside resort of Biarritz. The road goes in and out between the seafront and beautiful villages, with many exciting sights along the way. Biarritz is one of the country's most elegant cities, and worth an overnight or two. If you want to experience more beautiful and exciting cities on the drive, you can head on to, for example, San Sebastian and Bilbao in Spain.
Companies you can rent a car from in France
At the airports in France are the internationally known companies that are mainly the ones that offer car rental. That is, well-known actors such as Hertz, Sixt, Avis, Budget, Europcar, Alamo, National and Enterprise. These are also to be found everywhere else in the country. In the cities you will also find smaller companies, including French players, such as Rent A Car, ACE, SunnyCars, Citer, FranceCars and Ucar.
7 frequently asked questions about car hire in France
Can I pay for car rental in France by debit card?
Most car hire companies accept payment of the actual rental with debit cards. You must still present a credit card when picking up the car and the card must be in the tenant's name. The car rental company takes a deposit only from the credit card. The size of the deposit usually corresponds to the sum of deductible, plus an estimated sum for any missing fuel, fines, toll passes, and the like. The deposit will be refunded to the card as soon as the tenancy has ended.
Can more people drive the car?
Registering multiple drivers on a car rental is no problem, but all drivers must meet the car rental company's requirements. A valid driver's license for all drivers must be presented when picking up the car. If an additional driver cannot be present when the car is picked up, this can be solved by the person visiting the car rental company's offices where she/he is and registering his driver's license there. It is common for a surcharge for each additional driver.
What is the age limit for car rental in France?
In France, car hire companies have an age limit of 21 years. The person who rents and is to drive the car must also have had a driver's license for at least 1 year. Virtually all landlords require an additional fee if the tenant is under the age of 25. The size of the fee varies from company to company, but will always be included in the rental price you will be quoted when booking the car online.
Do I need any special car type in France ?
Unless you are going to the French part of the Alps in winter, it is unlikely that you will need anything other than an ordinary passenger car. When choosing a car rental car should primarily focus on how much space you need for passengers and luggage, as well as security. In the south of the country it can be important to have a car with good air conditioning in the summer.
Is it common for toll booths in France?
Most motorways in France are subject to toll booths. Prices may vary slightly depending on which way you're driving. On most roads, you stop at a toll station when you drive onto the highway and get a ticket. The ticket will be used again when you drive off the highway, and then pay according to the distance you drove on the highway. As payment, coins and notes (Euro) are accepted, as well as credit cards (debit cards/credit cards).
What do the signs on French toll booths mean?
Green arrow means the lane is open.
Red intersection means that the lane is closed and should not be used.
Blue coins mean you can pay by cash, but change is not given back (use exact sum).
Blue man means that the toll booth is serviced (you get change back).
Blue square with the letters CB/credit card symbol means that you can only pay by card.
Orange T means that the field should only be used by cars that have an electronic chip for payment (French version of AutoPass).
Who do I contact if I am involved in a car rental accident in France?
The emergency number in France for ambulance, fire brigade and police is 112. You should only call this if you have been involved in an accident in which there is personal injury, in the event of a fire, or in other serious cases and emergencies. You should also contact the car rental company and/or insurance company you are using.
Second number:
Police – 17
Fire Brigade – 18
Medical assistance – 15