Car rental Kenya
Find the best price for car hire in Kenya. Goautos.com compares prices from well-known car rental companies in Kenya. Search now to see the best deals!
Kenya guide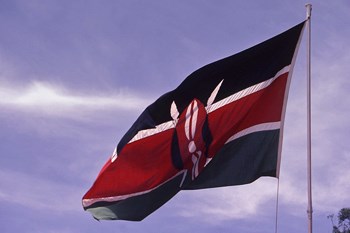 Republic of Kenya is a country in East Africa that lies on the equator. It borders Tanzania to the south, Uganda to the west, South Sudan to the northwest, Ethiopia to the north, Somalia to the northeast. The country has a population of 43,013,341 (2012) inhabitants and the capital city is Nairobi.It overlooks the Indian Ocean to the east and Lake Victoria to the west. The three largest cities Nairobi, Mombasa, and Kisumu
Kenya is a popular tourist destination with its rich wildlife and stunning scenery, tourism is the main source of income in the country. A popular activity is to go on safari in one of the many nature reserves and national parks like Tsavo East and West,   Maasai Mara, Nakuru, Amboseli, Meru, Mt.Kenya or   Aberdares National Park.Elephants, pointed rhino, leopard and kafferbøffel found both in open country and mountain forests. On the savannah live giraffe, zebra, warthog, lion, cheetah and hyena dog. In rivers and lakes live hippo and nilkrokodille.
On the coast there are beautiful beaches, such as the world famous beach Kilifi where it held international sailing competitions hhvert years. Lamu is a beautiful island with over 1000 years old Gammelby a UNESCO World Heritage Site. Mount Kenya, with its three permanently snow-capped peaks that stagger over 5000 meters above sea level, is another attraction.
After tourism, agriculture is the largest contributor to Kenya's economy, including forestry and fishing. Kenya is a major producer of coffee and flowers, and tea.
A large part of the land was formerly a British colony until 1963 under the name British East Africa.
Kenya has a diverse population that includes most major ethnic and linguistic groups in Africa.
Kenya scores poorly on Transparency International's corruption index.
Child labor is common in Kenya. Most work in agriculture but also prostitution among children is widespread. The causes of child labor are poverty, lack of access to education and weak state institutions.
Jomo Kenyatta International Airport, (also called Embakasi Airport and Nairobi International Airport) is Kenya's largest airport.It is located 15 km outside Nairobi.