Car rental Mexico
Find the best price for car hire in Mexico. Goautos.com compares prices from well-known car rental companies in Mexico. Search now to see the best deals!
Mexico guide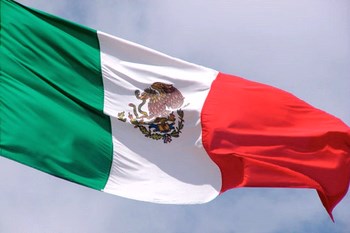 Mexico is the southernmost country in North America, covering an area of nearly 2 million km ². It has coastline to the west by the Pacific Ocean and to the east by the Gulf of Mexico and the Caribbean.   The country has a common border with USA to the north and Guatemala and Belize to the southeast.It's a little over 112 million inhabitants (2010) in Mexico. Around 20 million of these people live in and around the capital Mexico City (About 9 million in the city itself).The country's highest peak is the volcano Pico de Orizaba.
Other major cities in Mexico: Guadalajara (4.4 million in the metropolitan area), Monterrey (4 million), Puebla (2.7 million), Toluca (1.8 million), Tijuana (1.7 million) and Leona (1.6 million).
Mexico is a country that is very rich in finds from ancient times. Among the remains of the old aztekerkulturen we find the imposing Pyramid of the Sun in the ancient Teotihuacan. It is dated to 200's. There are also more ancient heritage – including the circular pyramid in Cuicuilco from around the year 300 BCKr.
Landscape and climate in Mexico is very diverse, from a dry, desert-like landscape in the north to tropical rain forests in the south. There are also significant mountain areas, where the highest peak, Pico de Orizala, projecting 5   700 meters above sea level.The essential, water-rich river Rio Bravo / Rio Grande empties into the Gulf of Mexico, forming the border between Mexico and the United States.
Mexico's main airport is the Benito Juarez International Airport, which is located at the capital Mexico City.Another major airport is Hermanos Serdán International Airport near the town of Puebla.