Car rental Nantes
Find the best price for car hire in Nantes. Goautos.com compares prices from well-known car rental companies in Nantes. Search now to see the best deals!
Nantes guide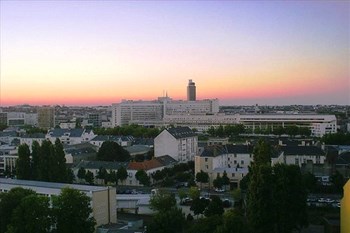 Nantes is located in the French region of Pays de la Loire, and is the capital of the Loire-Atlantique. France's longest river, the Loire, divides the city in two, and from the center is about 50 km from where the river empties into the Atlantic Ocean, just south of Brittany. Nantes has around 285,000 inhabitants (2010), however, one takes the suburbs, its population rises to over 800,000.
Because Loire are navigable, the Nantes traditionally been a major port – in addition to that it also otherwise a significant traffic junction, and a busy industrial.
Its history stretches back to Roman times, and it played a particularly important role as the seat of the trade with America before the French Revolution. Much of the city's ancient architecture was destroyed during the 2nd World War.
Some important buildings are preserved, however, and is among the city's most popular tourist attractions. This includes the parts of the "old town" Bouffray set around a medieval castle of the Dukes of Brittany outlined in the 1400 – and 1500's – and "Cathédrale de St-Pierre-et-Saint-Paul" from the 1400s, which was not completed until in 1886.
Otherwise Nantes offers several interesting museums, including an art museum and a natural history museum. And you will have a panoramic view of the city, one can visit the tower "La Tour Lu", which stands at the entrance to a former famous, now defunct, biscuit factory.
The nearest airport is Nantes Atlantique Airport, located 8 km southwest of the city.