Car rental San Francisco
Compare prices and find cheap car hire in San Francisco from well-known and local car hire companies. Insurances and unlimited mileage are included. Save up to 70% on car rentals in San Francisco through us.
San Francisco guide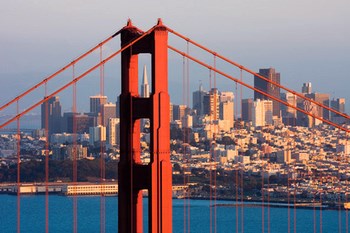 San Francisco is located on a peninsula in the Bay of San Francisco Bay on the Pacific Ocean – in the US state of California. The city has about 770,000 inhabitants (2010), but it is considered the entire metropolitan area, which is also considered to be the city of Metropolitan. includes Oakland and Fremont, increasing the population to about 4.3 million.
San Francisco is one of North America's busiest and most important port cities. In addition, the city is a commercial and financial centre – and several big banks, as well as the Pacific Exchange, have their headquarters here.
San Francisco was founded by the Spaniards in 1776, and the city got its current name in 1846 when the Americans adopted it. From the time gold was found in California in 1848 until the 1910 census, the population increased from only 800 to nearly 420,000. In 1906, large parts of the city were destroyed by a powerful earthquake (and a subsequent fire) – but it was relatively quickly rebuilt. The city has also been hit by major earthquakes – the last time in 1989.
Since the 19th century, San Francisco has been a cultural melting pot, where different groups of people have established their own districts with architectural and cultural characteristics. This is reflected in district names such as Chinatown, Japan Town and Latin Quarter.
It was also in the San Francisco hippie movement originated in the late 1960s, and the city has had a reputation for being liberal and tolerant of what is different from "mainstream" culture.
Attractions
There are many attractions to be found in san Francisco. When it comes to edifices, the city is perhaps primarily connected to the 2.7 km long Golden Gatebridge , which when it opened in 1937 was the world's longest suspension bridge. It is a popular landmark for the city. At the Golden Gate there is also a large fortification and several parks, among others. Golden Gate Park – which also contains several museums, an aquarium and a planetarium.


Otherwise, the Civic Center with city hall must be mentioned as one of the city's sights, located on the main street Market Street. Nearby are several of the city's tourist attractions – including the Opera and Auditorium (which can accommodate 10,000 people). The Art Museum "San Fransisco Museum of Modern Art" (SFOMA) is also located in this area. The city's oldest surviving building is the Spanish mission church "Mission Dolores", which was begun in 1782.
Part of the historic port area – Fisherman's Wharf – has a boat connection with the famous and notorious prison island of Alcatraz, which is now a museum.
San Francisco is located in a steep and hilly terrain rising from the Pacific coast, where the highest points are nearly 300 meters above sea level. This has led to some traffic challenges – and has been the main reason for the development of the city's world-famous tram system – Cable Cars, which is also considered one of San Francisco's tourist attractions.
Explore San Francisco with car hire
There's a lot to see and do in San Francisco, but don't forget that the surrounding area also offers many great experiences. With a car rental, you can quickly reach a variety of famous sights and places. California road connections are excellent, and if you stay away from the worst rush hour, you'll get there quickly. Below we've picked out some of the most popular rides in the San Francisco area.
Stinson Beach – A gem near the Golden Gate
This gem of a beach is not far from San Francisco if you have a car rental at your disposal and will want a bathroom. Stinson is located northeast of the Golden Gate, and it is located along Mt Tamalpais State Park. You may have seen the beach in popular films such as The Fog, Play it Again Sam and Basic Instinct. The beach itself is about 4.7 kilometres long, with chalky white and quite hard-packed sand where it is easy to walk or jog. You will find showers and toilets in good condition along the beach, you can rent sun loungers,play beach volleyball, and much more. There are also several pleasant dining options and cafés right on the beach. If you're lucky, you'll see seals, dolphins or other whale species from Stinson Beach when you're there.
From downtown San Francisco to Stinson Beach it is no more than 38 kilometers. The drive runs across the Golden Gate Bridge and takes about 50 minutes when there are no long queues.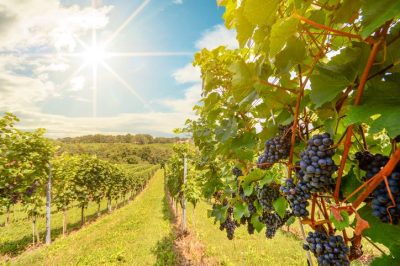 Napa Valley – America's most famous wine district
Napa Valley is the most famous wine-producing area in the United States. There are more than 400 vineyards in a row, with picturesque small towns in between. Several of the farms make wines that are considered among the best in the world, and win international awards for their high quality. Even if you don't want to be particularly interested in wine, it's worth stopping by the valley. In addition to the fact that most farms offer wine tasting, tours, and wine courses,this is a great area to explore. Nature is beautiful, and you get nice sensory impressions whether you choose to drive, hike, or take a horse ride. In the small towns you will find very good restaurants, where locally produced wine is of course on the menu. The valley is also known for having many good spa hotels, and the shopping opportunities in Napa Valley are superb.
The fastest route from San Francisco to the city of Napa, the center of the valley, runs via Oakland and Vallejo. The route is then about 80 kilometers, and with a driving time of about 55 minutes.
Yosemite National Park – See California's Giants
This national park is located on the western side of the Sierra Nevada, surrounded by two other similar parks. The biggest drawcard in the park is the enormous mammoth trees that grow here (Sequoiadendron giganteum, or just Giant Sequoia in American). At its peak, this wood will be up to 95 meters, while the trunk of the tree can be as much as 10 meters wide. The celebrity in the park is "Grizzly Giant", a giant that you'll find in the park's largest Sequoia forest (Mariposa Grove). The grizzly is believed to be between 1900 and 2,400 years old– but must look at the size of the Washington Tree which you can find in the same area. Yosemite is a beautiful natural area, with many waterfalls, granite cliffs and mountains, rich wildlife, as well as the impressive forests.
From downtown San Francisco to Mariposa Grove in Yosemite, it's about 210 miles if you drive through the cities of Modesto and Merced. With no stops along the way, the drive will take about 3 hours and 45 minutes.
Carmel-By-The-Sea – The Town where Clint Eastwood is "Sheriff"
Carmel is a small and quiet town on the coast south of San Francisco, and close to Monterey. It has a lovely settlement, surrounded by a dazzling landscape. The architecture of the center is European, and many of the houses are well preserved gems that are very old. The beach in the city is also great, with chalky white sand and pleasant bathing temperatures. Despite the beauty, many people know of Carmel solely because the actor and director Clint Eastwood was mayor here for a period of time. In Carmel you will also find a rich selection of good restaurants and hotels, many activities for people of all ages, and some of the strangest laws in the United States. Among other things, you are not allowed to wear high-heeled shoes, unless you have obtained permission in advance. However, the ban on having ice cream in a cream house was something Clint Eastwood removed when he was mayor.
From San Francisco to Carmel-By-The-Sea, it's 120 miles if you stick to the US-101 S. The time you want to spend is about 1 hour and 50 minutes.
Driving via Santa Cruz, the stretch is a little shorter, and about 186 kilometers. The time it will take if you select this route is normally 5 to 10 minutes longer.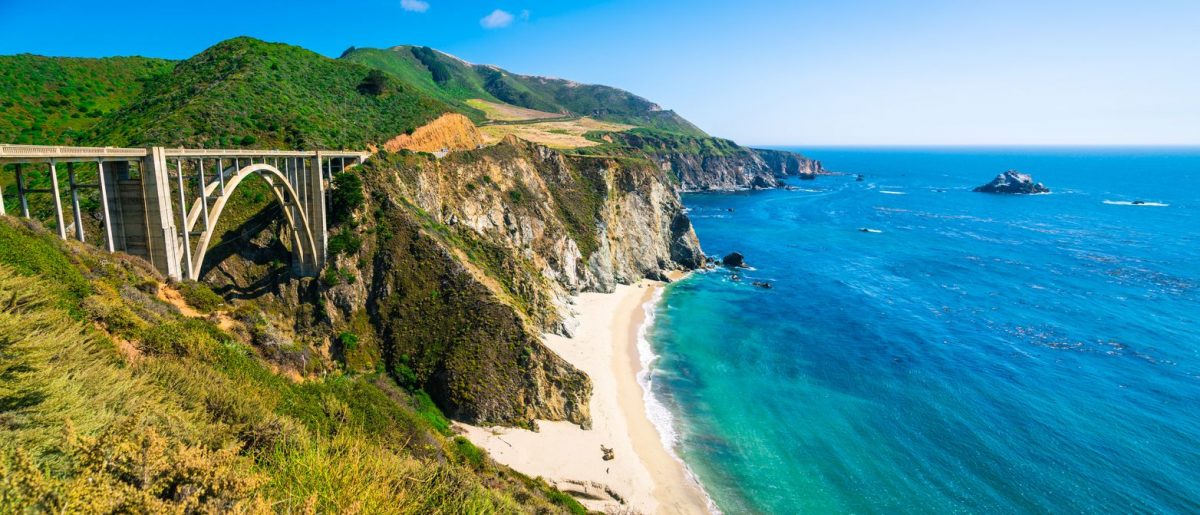 Nick's Cove in Tomales Bay – Paradise for seafood fans
Tomales bay is a thin small fjord arm from the Pacific Ocean located in northern California. The area is known for growing oysters, lobsters, crabs, fishing and everything to do with seafood. Here there is a quiet and friendly atmosphere, and many come by for weekend trips to eat good food, take a fishing trip, stroll along the waterfront, and otherwise enjoy the surroundings. The most famous restaurant in Tomales Bay is Nick's Cove in West Marin. Here it is served lovely seafood, and especially oysters, which are rinsed down with locally brewed beer. Nick's Cove has cabins that are rented out if you want to stay, but there are also other great small hotels in the area. The distance from San Francisco is also no worse than that you can take a day trip to Tamales Bay.
The fastest route from San Francisco to Nick's Cove runs via San Rafael and Petaluma. The route is then just under 100 kilometres, with a driving time of 1 hour and 20 minutes.
Many people choose to drive via Stinson Beach, as this route offers a more beautiful setting. The route is also shorter (84 kilometers), but you will spend about 1 hour and 45 minutes on the drive.
Also visit Las Vegas and Los Angeles
If you're in San Francisco on vacation and have enough time, consider a trip to the two iconic cities of Las Vegas and Los Angeles. Both are easily reached by rental cars on good motorways, and you'll find plenty of places along the way that are worth stopping at.
From San Francisco to Las Vegas via Bakersfield, it's about 600 miles and a 8-hour, 30-minute drive.
From San Francisco to Los Angeles via Bakersfield, it's about 400 miles and a driving time of just under 6 hours.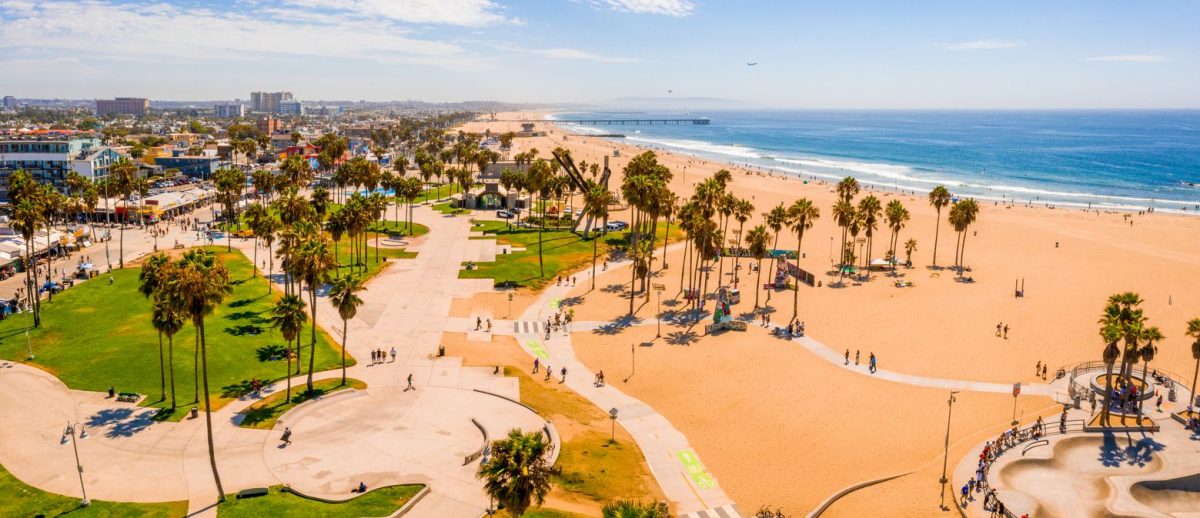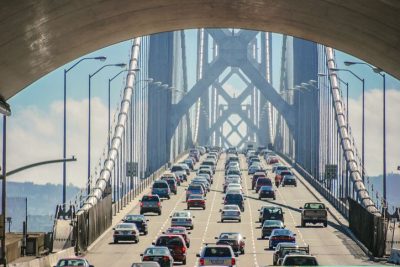 Parking and traffic with car hire
If you are going to visit one of the sights of San Francisco, chances are you'll find an accompanying parking space. Parking in the streets, however, may be more difficult to find, but it matters little in most American cities. Large parking garages can be found throughout, and the vast majority of the hotels have their own parking facilities.
Driving in downtown San Francisco is not particularly cumbersome, although many of the streets are one-way lanes and the terrain quite hilly. At the same time, it must be pointed out that during rush hour traffic can be quite dense, especially on the main roads that go in and out of the city centre. The Golden Gate Bridge is at times a worst thing in that respect. Most visitors choose to leave their car parked while exploring the city. The city has a well-developed public communication network, and it is popular to use the tram and feet here.
Airport
San Francisco International Airport (SFO) is the second largest in California after LAX,and among the 25 most trafficked in the world. In total, around 28 million passengers are served annually. The airport connects San Francisco and the surrounding area with most of the United States, and it is also an important international connection. The Bay Area also has three other commercial airports, but the vast majority of tourists who travel here use the SFO.
The airport is of course large in scope, but fortunately all the car hire companies are gathered in a separate center. You will get airtrain (blue line) from all the terminals, parking facilities and stations for public means of communication. As of today there are 9 companies at the rental center that offer car rental, including Thrifty, Avis, Enterprise, Hertz and Alamo. In addition, there are 5 other companies, Sixt included, located near the airport. Guests can enjoy their own shuttle buses from the car rental centre.
San Francisco International Airport is located about 20 kilometers just south of the city center. If you drive the fastest route via us101 s, your rental trip will take approximately 15 minutes.