Car rental Washington DC
Find the best price for car hire in Washington DC. Goautos.com compares prices from well-known car rental companies in Washington DC. Search now to see the best deals!
Washington DC guide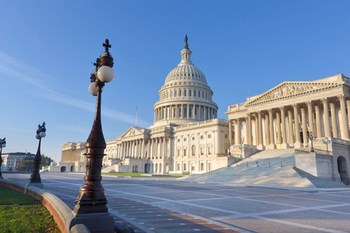 Washington DC is the U.S. capital, and the city also constitute a separate administrative district (District of Columbia) outside the American state system.Washington is located at the Anacostia River, which is a tributary of the Potomac River. Home to well over 550,000 people in the capital (2010), while the metropolitan region (Washington-Baltimore) has a total population of about 8 million.
It was George Washington's own decision instead of the union capital, when the U.S. central administration moved here in 1800, the new city course named after the Union's "father".
The capital led to a fierce commitment to public institutions and magnificent buildings. During the 1800s, Washington at five universities – in addition to several research institutes (including the famous Smithsonian Institution).
Among the sights in Washington are the important public buildings – primarily the house of the president, the White House, but also, among others, the imposing the Capitol with its beautiful dome – where the six meter high 'Statue of Freedom "sits on top. Other historical buildings, listed by classical models, The Supreme Court (Supreme Court) and several government buildings – including the Department of Defense Pentagon. There are also a number of other magnificent buildings in the classical style in Washington, which unlike other American cities, not skyscrapers.
The Mall area with its beautiful parks and stunning architecture, is also a tourist magnet. Here we find such Washington Monument, consisting of a 170 m high obelisk. The area is also Lincoln Memorial, reminiscent of a Greek marble temple – where there is a giant statue of Abraham Lincoln. From here and across the Potomac River, one can follow the bridge "Arlington Memorial Bridge" to "Arlington National Cemetery" – the famous honorary cemetery where many famous Americans are buried. It must also be noted that Washington has one of the largest churches – Washington Cathedral.
Washington is, naturally enough, is also one of America's most important cultural cities. There are a number of famous cultural institutions, which attracts many visitors. This includes the National Gallery of Art – one of the world's greatest art collections, National Collection of Fine Art, Freer Gallery of Art and the National Portrait Gallery. Mention must also John F. Kennedy Center for the Performing Arts (where both opera, concert and theater scenes).
Other major cultural attractions include The National Museum and The National Air and Space Museum. Moreover, Washington has one of the world's largest library, the Library of Congress (Library of Congress) – and one of America's best orchestras (National Symphony Orchestra).
The city has two major airports – Washington Dulles International Airport, located 42 km west of the city center and Ronald Reagan Washington National Airport. This is 7 km south of the city.