Car rental Abrantes
Find the best price for car hire in Abrantes. Goautos.com compares prices from well-known car rental companies in Abrantes. Search now to see the best deals!
Abrantes guide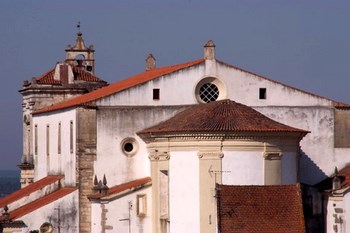 Abrantes is a small town located in central Portugal.The city has approx. 18,000 inhabitants – and is the center of Abrantes Municipality, which has a total population of around 40,000. Abrantes belong otherwise the administrative area Distrito de Santarém. The river Tagus, which flows through the city, is navigable for small vessels here and down to the coast.
In 1173 the castle mentioned Abrantes, and this is then calculated as the historical starting point. The city's main attraction is the Fortaleza de Abrantes (or Castelo de Abrantes), built in the 1300s on the ruins of the old castle. The fortress was the medieval ruined by an earthquake, but rebuilt during the 1500s. Within the walls there are several buildings, including the former church of Santa Maria de Castelo from the 1500s, which today houses the museum "Don Lopo de Almeida Museum" – named after one of the area's most powerful families. Members of the Almeida family is buried in the church. There are also several interesting works of art – both paintings and sculptures.
Otherwise, there are a number of scenic churches in the small town. Most visited is the beautiful medieval church "Iguja de São Vicente". Also around the town there are a number of architectural attractions – including castle "Castelo de Almourol" – which is about 10 km from the center.
On the banks of the River Tagus, it brought a big, attractive park – linked to the impressive water park Aquapolis. This is one of Abrantes' most popular tourist destination, especially for families.
Nearest international airport is Lisbon Portela Airport, which is located 140 km southwest of Abrantes.