Car rental Amman
Find the best price for car hire in Amman. Goautos.com compares prices from well-known car rental companies in Amman. Search now to see the best deals!
Amman guide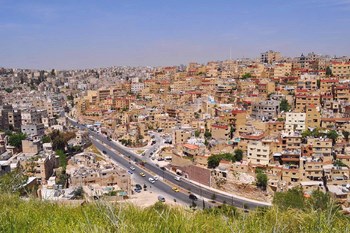 Amman, which has approx. 2 million inhabitants (2010), is the capital of Jordan.In the metropolitan region of Amman is home to nearly 2 million, which represents just over 1/3 of the country's population. Amman is located 40 km east of the Jordan river, in a very hilly terrain (approx. 1000 m). As Jordan's only city with a modern infrastructure, the country's main gateway Amman – as well as the political, economic and cultural center.
Its history dates back to 3000's. f Kr., And near the center have made several findings from the Stone Age.
Amman has several attractions to show off. Most importantly, the Roman amphitheater with seating for 6,000 people. This is during recent years been thoroughly restored. Otherwise, a visit to the archaeological museum to recommend, where there are a number of items from Ammans ancient history.
Also Citadel Hill is a popular tourist destination. From here you have a fantastic view of the city and region.
One of the most unique attractions in Amman is the bustling market at the King Hussein Mosque, where you can buy amazing things. The mosque is also a point of interest.
There are also fashionable shopping districts of the city, which has focused on fashion and design. It is relatively expensive, but still a part cheaper than in Europe. If one is lucky, one can therefore make some bargains.
The nearest airport is Queen Alia International Airport, which is approx. 40 km south of Amman.