Car rental Beja
Find the best price for car hire in Beja. Goautos.com compares prices from well-known car rental companies in Beja. Search now to see the best deals!
Beja guide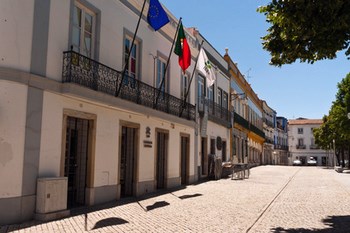 Beja is the name of both a town and a municipality in the southeastern Portuguese region of Alentejo. The city itself is home to around 21,700 people (2009), while the whole municipality has a population of approximately 35,000.
The city is very old and can count its history dates back to pre-Roman times, and in Roman times it had a long-term status as a regional capital.
Perhaps the most famous attraction of Beja is the old fortress from the 1200s, located on a hill overlooking the city. It is built on the ruins of a Roman Kastell. In connection with the masonry of the fortress there are four square corner towers – and the center of the complex is a 40-meter-high main tower ("Torre de Menagem"), where 197 steps lead up to the top. The castle is now a military museum.
Beja was in the Middle Ages surrounded by a city wall with five gates and forty towers. The remains of this wall can still be seen.
Otherwise, one of Portugal's A total of four preserved pre-Romanesque churches Bejo – the whitewashed, Visigothic church of Santo Amaro.The oldest parts are from the 500's, while a portion of the interior of the 600s. There is today a small archaeological museum with Visigothic art in the church.
"Museu da Rainha D. Leonor" is also a popular destination. It is a regional museum, which houses both historical artifacts and a collection of Flemish, Spanish and Portuguese paintings from the 15th to the 18th century. The museum was established in the late 1920's in a convent from the 1400s. Kloster building is classified as a national monument.
The nearest international airports are Faro Airport, located 150 km south of Bejo – and Lisbon Airport, located 165 km northwest of the city.