Car rental Brønnøysund
Find the best price for car hire in Brønnøysund. Goautos.com compares prices from well-known car rental companies in Brønnøysund. Search now to see the best deals!
Brønnøysund guide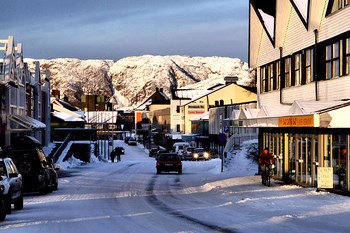 Brønnøysund is a town located in western Brønnøy Municipality in South Helgeland in Nordland county. Brønnøysund became a city in 2000 and has 4,648 inhabitants (2012). The city is the southernmost of North Norway
The famous Torghatten the city's landmark visible from Brønnøysund. It takes around 20 minutes to walk up to the characteristic hole. It was created during the Ice Age, is 160 m long, has a height of 35 m, and 20 m wide. At the foot of the mountain is Torghatten camping. Brønnøysund is otherwise known to house the majority of a state agency that registers are named after the place, namely Brønnøysundregistrene.
The city visited by Hurtigruten twice a day, the southbound come at four o'clock in the afternoon and the northbound right after midnight.Brønnøysund promoted as "coastal town in the middle of Norway."
Brønnøysund is a cumbersome and long peninsula and surrounding areas characterized for a varied and beautiful archipelago of several islands, islets and reefs. Just outside the Toft is Norwegian Aquaculture Centre is a visitor and development center for Norwegian aquaculture.
Brønnøysund Airport has direct flights to seven different cities in Norway.The airport is located in the southeastern part of Brønnøysund only 5 minutes drive from downtown.