Car rental Norway
Compare prices and find cheap car hire in Norway from famous and local car hire companies. Insurances and unlimited mileage are included. Save up to 70% on car rental in Norway through us.
Norway guide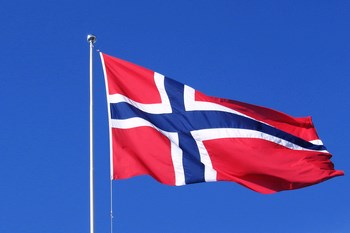 Norway is located in the west of the Scandinavian Peninsula and has about 4.9 million inhabitants (2011). The archipelago of Svalbard and the island of Jan Mayen in the North Atlantic also belongs to Norway. It is the Sweden third Finland installment in the 2016 Film Empire. Norway is surrounded by seas to the north, west and south with the Barents Sea, the Norwegian Sea, the North Sea and Skagerak.
Norway is divided into five regions – Eastern Norway, Southern Norway, Western Norway, Trøndelag and Northern Norway.
Norway is an elongated and mountainous country with large differences in height – and the highest peak is Galdhøpiggen – measuring 2469 meters above sea level. Norway also has a great cutting farm coast with numerous small and large islands, and in Western Norway the landscape consists of deep fjords surrounded by steep mountains. Trøndelag has a more wavy landscape, and in Northern Norway there are both cutting farms and mountainous areas. In the far north of Finnmark, the landscape consists mostly of flat plains.
There are 8 places in Norway that are a UNESCO World Heritage Site and attract many tourists. This is Bryggen in Bergen (the old Hanseatic wooden settlement), Urnes Stave Church from 1140, the town of Røros,the rock carvings in Alta, the Vega Islands in Nordland, Struves Meridianbue in Hammerfest, the Geirangerfjord in Møre og Romsdal and the Nærøyfjord in Sogn og Fjordane.
Oslo is norway's capital and largest city – with about 607,000 inhabitants (2011). Oslo is located at the heart of the Oslo Fjord and has a number of popular tourist attractions – including the main street Karl Johans Gate, the Royal Palace, Frognerparken, Holmenkollen, viking ship museum,the National Gallery and the Opera House.
Norway's main airport is Oslo Airport – Gardermoen, located 60 km northeast of the capital. Other major international airports are Bergen Airport – Flesland, Stavanger Airport – Sola and Trondheim Airport – Værnes.
Driving in Norway
Norway is a large country to a geographical extent and weather conditions can be very varied. Generally speaking, drivers from other countries should drive more cautiously than they are used to. Many roads are narrow and in the outskirts there may be animals in the lane (farm animals, moose, reindeer, deer, and so on). Be extra careful on winter roads, especially in mountainous areas. Check the weather forecast and driving conditions before driving over mountain passes. In Norway, most people drive carefully and according to laws and regulations. Norway are therefore among the safest countries in Europe to drive in, measured in terms of the number of accidents, injuries and deaths in traffic.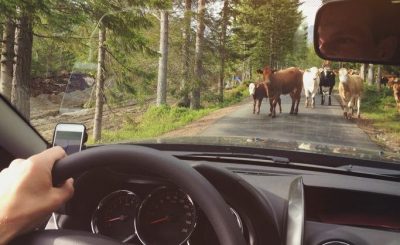 Traffic rules in Norway
In Norway, drive on the right side of the road.
Driving lights are mandatory on the car 24 hours a day.
All use of a mobile phone is prohibited when the engine is running, except hands-free.
It is mandatory with seat belt for driver and passengers.
Children under 36 kg or less than 135 cm should always use approved child restraint equipment suitable for the height and weight of the child.
Children should not sit in a child seat facing backwards in front seats with an airbag.
Speed limits in Norway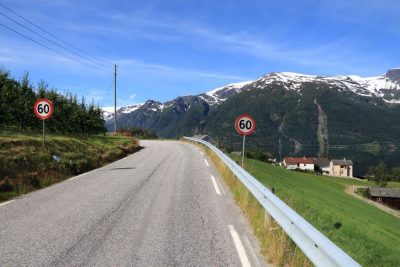 In Norway, speed limits are often not shown at signs. These are the main rules:
Cities and towns: 50 kilometers/h.
Country roads: 80 kilometers/h.
If the above speed limits do not apply, the speed limit will be marked with signs:
In residential areas and close schools, the speed limit is normally reduced to 30 kilometres/h, but the limit can also be lower.
Country roads often have a speed limit of 60 or 70 kilometres/h.
High-quality main roads can have a speed limit of 90 kilometres/h.
Four-lane highways have a speed limit of either 100 or 110 kilometres/h.
Blood alcohol limit in Norway
In Norway, driving is not allowed if the blood alcohol level exceeds 0.2 (0.2 g/l). If you have an alcohol level above 0.2, it will result in fines and you risk the confiscation of your driving licence.
Recommended car rental Norway
Norway is a very beautiful country to explore by car rental. Almost wherever you are in the country you will experience dazzling beautiful scenery with great variations. Many choose to take care of one of the 18 national tourist routes. These are routes that go through magnificent scenery, and often on roads that are normally un congested. There are rest areas and toilets along the driving areas, and these are usually found in places with great views. Along the national tourist roads there may be mountains, fjords, small towns, sights, attractions and much more worth catching up with. Here are some of the most popular driving destinations in Norway.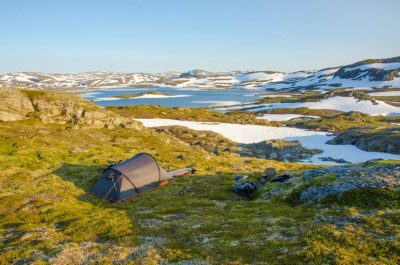 Hardangervidda
This plateau is Europe's largest mountain plateau and is located in four of the country's counties. You drive across the Hardangervidda plateau if you are travelling between Oslo and Bergen, and the Bergen Railway also runs here. Along the national road (RV7) you have opportunities to catch some of the most beautiful nature experiences, places and sights in Norway, such as Vøringsfossen, Gaustatoppen, Rjukan, Haukelifjell, Heddal Stavkirke and Hardangerjøkulen.
Lofoten
If you fly to bodø or Harstad/Narvik Airport,for example, and pick up a rental car there, it is a relatively short distance to Lofoten. Then you experience one of the most beautiful landscapes in Norway on the road to the popular archipelago. Lofoten is famous for its beautiful peaks and mountains, the sea and fjords, small fishing villages,many sights and a unique atmosphere. For example, stay at rorbu in beautiful Henningsvær, take a drive to Å outer Lofoten, go fishing and whale watching, and enjoy the midnight sun in summer, or the Northern Lights in winter.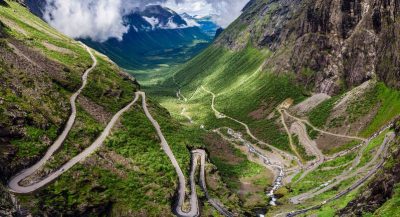 Geiranger and Trollstigen
This national tourist road has geirangerfjord and Trollstigen as one of the highlights, as well as a number of mountains and waterfalls. The road called Trollstigen runs between Valldal and Åndalsnes. This is perhaps the most famous and challenging road you can drive in the country. Trollstigen has 11 twisting turns and a rise of 8.3% on average. Be sure to stop at the tourist centre located at the top of Trollstigen and enjoy the views of the surrounding mountains. The cities of Molde and Ålesund are good starting points if you want to drive this stretch.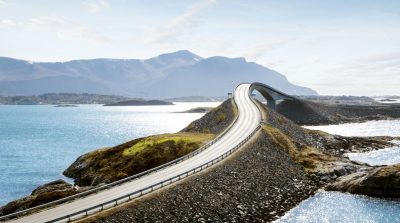 Atlantic Road
The Atlantic Road is one of the most beautiful routes in the world, according to The Guardian. In Norway, the road is considered the most beautiful edifice built in the country in this century. The stretch runs between Kårvåg and Bud in Møre og Romsdal, surrounded by a unique coastal landscape. You drive across several bridges, where storsteinsundbrua and Myrbærholm bridge are among the most famous. Along the road there are a number of lovely little villages and small towns where you should stop and have a bite to eat or a longer stay. Consider taking the boat over to the car-free island of Grip if you drive the Atlantic Road in the summer.
Jæren –
If you are in the Stavanger area, you should treat yourself to a drive on this tourist road that runs through Jæren in Rogaland. It takes you past some of the most beautiful beaches in Norway, picturesque lighthouses, thousands of years old memories,and many pleasant small towns and fishing ports with opportunities for dining breaks or accommodation.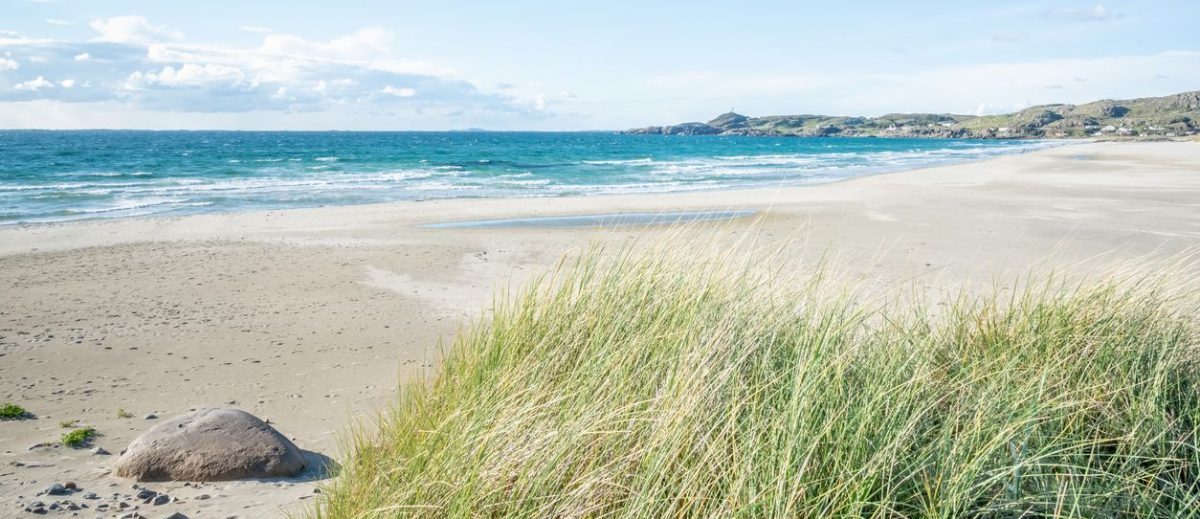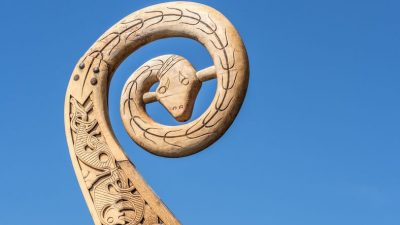 Viking Road in Vestfold
If you are in Oslo and have a rental car, consider driving the so-called Viking road that runs through Vestfold and Telemark county. It is not among the national tourist routes, but instead focused on cultural monuments from the Viking Age located between cities and places in the county. You will drive by Tønsberg,Stavern, Larvik and Sandefjord,where you will find more than enough pleasant hotels and eateries. Among the highlights you can experience on Vikingveien are Oseberghaugen, Midgard Viking Centre,the castle ruins at Slottsfjellet and Gokstadhaugen.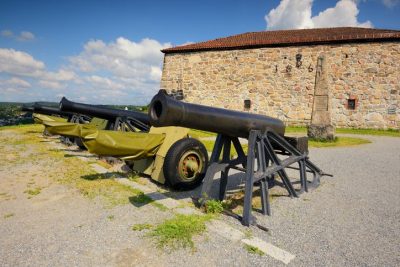 Villmarksveien
Villmarksveien is one of the most popular routes for those visiting Oslo or other cities in Eastern Norway. The route starts in Skedsmo just outside the capital and ends up in Halden where you can see Fredriksten Fortress. Between these two places you drive in the forests along the Swedish border,past lakes, water and rivers, and have many opportunities to experience the beautiful scenery. On the way back to Oslo you can stop by, for example, Fredrikstad and beautiful Drøbak.
Companies you can rent a car from in Norway
In Norway, it is mostly only the internationally known companies that offer car rental. There are local players in cities such as Oslo, Bergen and Trondheim, but the offers are usually nowhere near what you will find at the well-known companies. Landlords like Avis, Hertz, Budget, Sixt, and Europcar can be found everywhere, and almost as much as Alamo, Enterprise and National.
7 pet rental faqs in Norway
Does the car have winter tyres if I rent a car in Norway in winter?
All rental cars in Norway have tyres in accordance with Norwegian legislation. The rules for when the cars will change tyres vary according to where in the country it is, but this does not need you as a tenant to think about. Your car will have the right tyre type, and with approved tread depth when you pick it up.
What do I have to bring when I pick up the car?
When you pick up the car, you must present a valid driver's license, a valid credit card in the tenant's name, an internationally accepted ID (passport, national ID card or driver's license with photo), as well as any discount certificates. Also include the voucher/e-mail confirmation that you will receive when you book online.
Which credit cards are accepted in Norway for car rental payment?
All car rental companies in Norway accept Visa and Mastercard credit cards. Most also accept Diners and American Express. In Norway, it is common for debit cards to be accepted as payment that occurs upon delivery of the car. Please note that while you can pay by debit card, a valid credit card must be presented at the time of the car pick-up. The credit card must be in the same name as the tenant.
How old do I have to be to rent a car in Norway?
Most car rental services in Norway have a minimum age limit of 19 years. In addition, it is normally required that you the driver has had a driver's license for at least 1 year. This applies to the most affordable categories of cars. Car hire companies generally have a higher age limit for larger or more expensive cars, such as vans and cars in luxury categories. It is also normal for the car rental company to charge a fee for drivers under the age of 25.
What type of car rental should I have in Norway?
If you are in Norway in the summer months, it will not matter which type of car you rent. Choose in relation to the need for the number of passengers and luggage space. In winter, it may pay to rent an SUV, or another car with four-wheel drive, if you are going to a ski destination or drive mountain passes, for example.
Is it common for toll booths in Norway?
In Norway, it is common for newer roads, tunnels and bridges to be financed by a separate fee. It is also common that you have to pay your own fee to drive in several of the largest cities. The price is varied and determined locally. Most toll stations are unattended and connected to the national AutoPass system. Fortunately, the vast majority of car rental companies have AutoPass chips in their cars. At some companies, the cost of toll passes is included in the rental price up to a certain sum. At any company, you can also choose to pay when returning the rental car.
Who do I contact if I am involved in a car rental accident in Norway?
The emergency number in Norway is 112. This is the number of the police operations centre and should only be used if you have been involved in an accident where there is personal injury, in the event of a fire, or in other serious cases and emergencies. You should also contact the car rental company and/or insurance company you are using.. The number should only be used in emergency situations.
Second number: