Car rental Bydgoszcz
Find the best price for car hire in Bydgoszcz. Goautos.com compares prices from well-known car rental companies in Bydgoszcz. Search now to see the best deals!
Bydgoszcz guide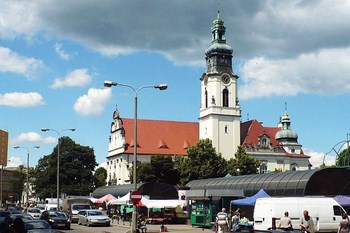 Bydgoszcz is a city located in northern Poland, on Brda and Vistula rivers.It has a population of 363,926 (2011) inhabitants. The town was incorporated as a city in 1346 by Casimir III the Great.
Bydgoszcz is a major cultural center in the country, especially for music. The first music school was established in Bydgoszcz in 1904, and since 1974 the city has had a prestigious music academy. Filharmonia Pomorska is one of the best concert halls for classical music in Europe, partly because of the excellent acoustics. Opera Nova is a new opera building, and each year hosts an opera festival here. Tradition of theater dates back to the 1600s when Jesuit school built his own theater.
Bydgoszcz is also an important place for contemporary European culture and cultural Mozg (also called the brain), both the recording studio, gallery and concert venue. In particular, many jazz concerts.
The city attracts not only culture, but is an important industrial and business center with many international companies such as Coca Cola, chemical and electronics industries, machinery and food processing. In the city there are 38 banks represented through a network of 116 branches. It is also a major port.
Here is Poland's largest park, and it is great to both go on riverboat excursion and hiking along the river Brda. It has an area called "Venezecia because of the many channels. Bydgoszcz also has many historical buildings, the oldest, St Martin and Nicolaus Church, from the late 1400's.
Bydgoszcz Ignacy Jan Paderewski Airport is located 3.5 km from the city center.