Car rental Poland
Compare prices and find cheap car hire in Poland from well-known and local car hire companies. Insurances and unlimited mileage are included. Save up to 70% on car rental in Poland through us.
Poland guide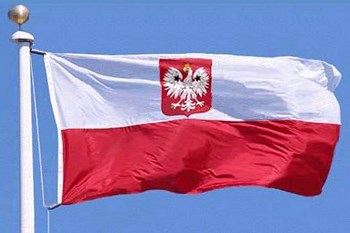 Poland is located in the northeast of Europe, on the eastern bank of the Baltic Sea. The country borders Germany, Czech Republic, Slovakia, Ukraine, Belarus, Russia and Lithuania. The population is estimated at 38.2 million. (2010), of which 1.7 million are resident in the capital Warsaw.
Other major cities in Poland include Kraków (756,600 innb.), Lòdz 753,000 innb.), Wroclaw (633,000 innb.), Poznań (561,000 inb.) and Gdànsk (456,000 inb.).
Large parts of Poland are located on the northern European low plain, stretching from the Urals in the east to the Netherlands to the west. In the far south, however, we find the mountainous areas of the Sudetene and Carpathian mountains, where the highest peaks stretch at a few thousand meters above sea level. The well and well over 1000 km long river Wisla flows through the country, and has traditionally been the "lifeblood" of the capital Warsaw.
The capital is one of the most popular tourist destinations in Poland. This is a traditional cultural city with a number of museums, concert halls and galleries. Also, it is a lively nightlife and shopping town. Architecturally, it is also interesting, and the entire old town stands for that reason on the UNESCO World Heritage List.
Poland's largest and most important airport is Warsaw Frederic Chopin International Airport, located 10 km south of the center of the capital. Another airport with heavy traffic is Gdansk Lech Walesa International Airport.
Driving in Poland
The highways in Poland are usually in good condition, and as comfortable to drive on as in most other countries. However, the standard on the country roads is varied somewhat, and some of them are quite poor. The worst roads are usually found in places where there is little traffic, and where most tourists still do not travel. You should drive defensively in Poland anyway, and especially in the outskirts. Also pay extra attention if you drive after dark, as many stretches lack lighting.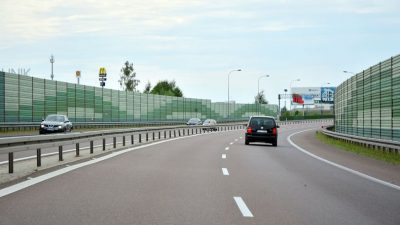 Traffic rules in Poland
In Poland, drive on the right side of the road.
Driving lights are mandatory on the car 24 hours a day.
All use of a mobile phone is prohibited when the engine is running, except hands-free.
It is mandatory with seat belt for driver and passengers.
Children under 12 years of age or less than 150 cm should always use approved child restraint equipment suitable for the height and weight of the child.
Children should not sit in a child seat facing backwards in front seats with an airbag.
Speed limits in Poland
If otherwise not specified, the following limits apply:
Residential area: 20 kilometers/h.
Cities and towns: 50 kilometers/h (60 kilometers/h between 23.00 and 05.00).
Country roads: 90 kilometers/h.
Four-lane roads in urban areas: 120 kilometers/h.
Motorways: 140 kilometers/h.
Please note that in Poland the speed limit in residential areas is set up at night.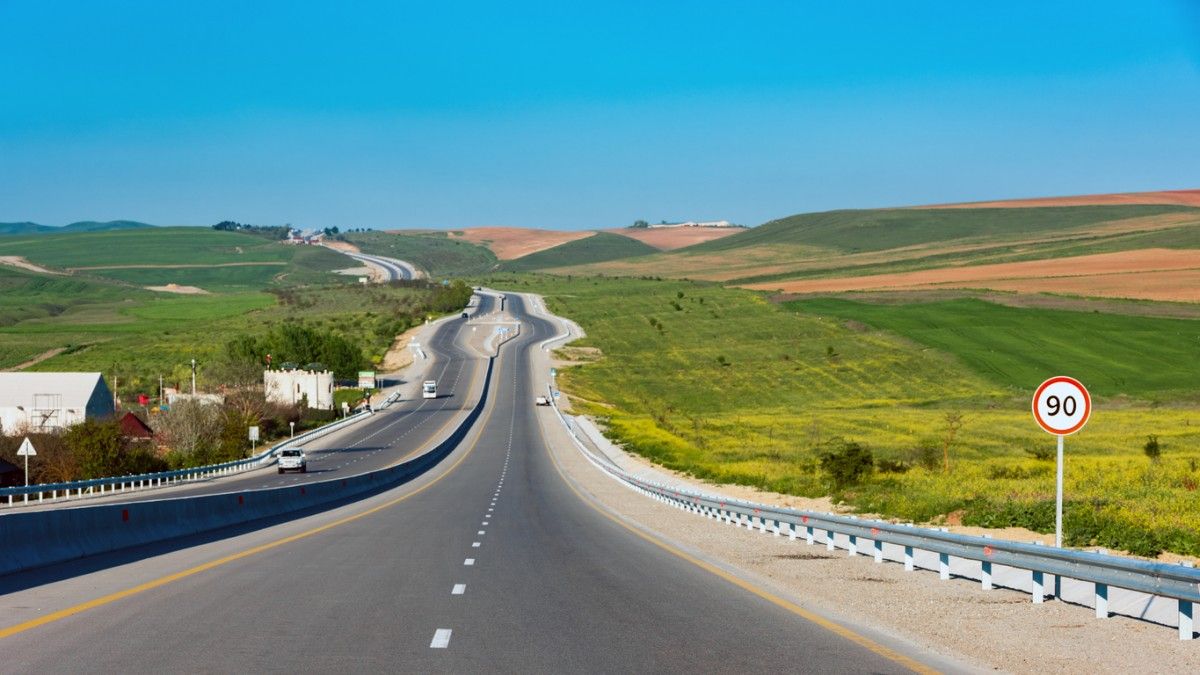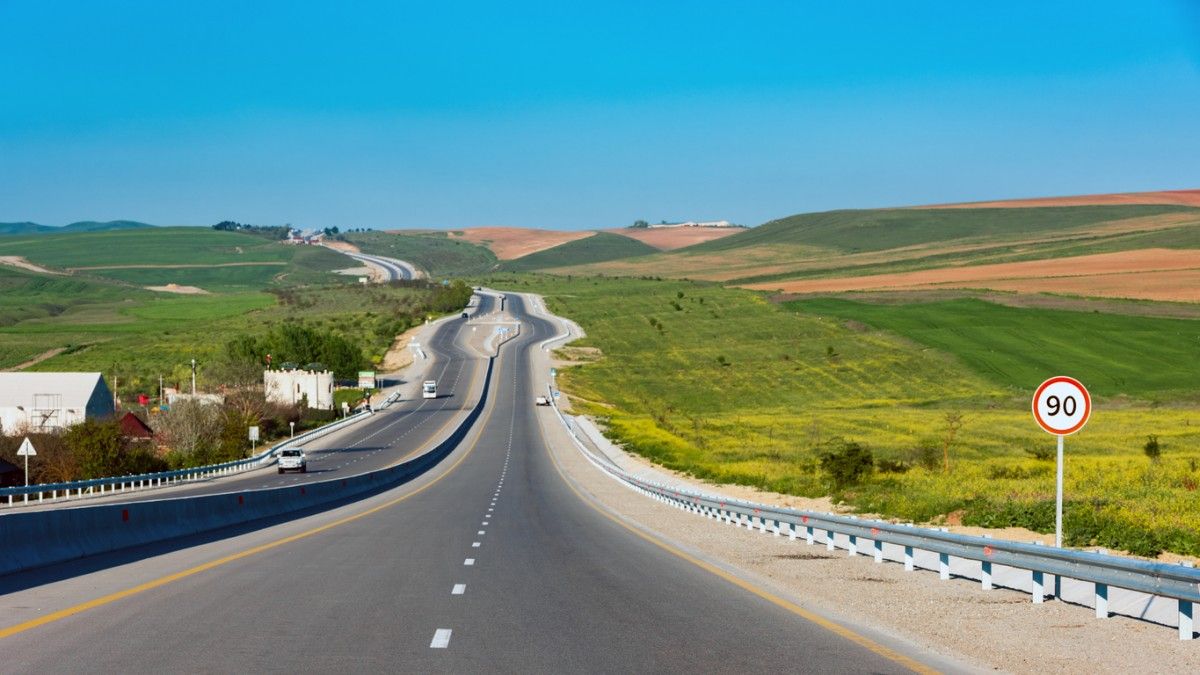 Alcohol limit in Poland
In Poland, driving is not allowed if the blood alcohol level exceeds 0.5° (0.5 g/l). If you have an alcohol level above 0.5, it will result in fines and you risk the confiscation of your driving licence.
Recommended car hire car rental services
Tourism in Poland has been at a record pace over the past two decades, but the country is still considered a slightly undiscovered gem on that front. Besides a number of beautiful towns, with medieval settlements, the baltic sea coast is helping to make the country a popular holiday destination. In Poland you can combine the interests of the beautiful, old and venerable, with sunbathing and swimming on some of Europe's best beaches. Here are some suggestions for excursions that are easy to complete when you have a rental car.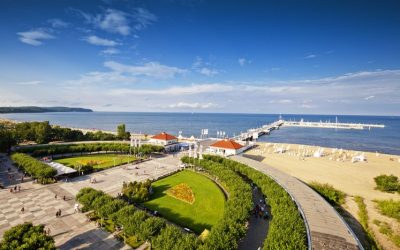 Polish Riviera
The area between the cities of Gdynia and Gdansk is often called the Polish Riviera. Here you will find one of Europe's finest and longest beaches,with chalky white and clean sand. About halfway between the two port towns is Sopot, a fashionable seaside resort that has attracted people who travel on spa holidays ever since the 17th century. The promenade in Sopot is a whopping 511 meters long, and with it considered the longest in Europe. Along the promenade are exclusive spa hotels, trendy bars, small shops and many good fish restaurants. There are also other seaside resorts along the Riviera that are not as luxurious as Sopot, where the beach is just as great, and the holiday life equally comfortable. In this area you will also find many sights, such as the UNESCO-listed Malbork Castle.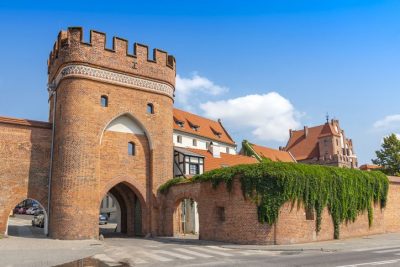 The medieval town of Toruń
The medieval town of Toruń is located quite centrally in the northern half of Poland and is easily reached by car rental from cities such as Warsaw, Poznan, Lodz and Gdansk. The inhabitants of Poland are somehow spoiled when it comes to beautiful and ancient cities, but many believe that Toruń is in a class of its own, along with, among other things, Krakow. A number of the monuments and buildings in Toruń are a UNESCO World Heritage Site,several of which date back to the 13th and 14th centuries. One of the most popular sights is the house that the astronomer Nicolaus Copernicus lived in, and which today is a museum in his name. Copernicus is recognized as the one who proved that the planets orbit the sun, which was not a particularly popular idea at the time he lived in. Toruń is otherwise known to be the city that invented the gingerbread. If you visit one of the cozy cafés, you will naturally be served many varieties of the pastry, and they are great for a cup of coffee.
Krakow and Auschwitz
Kraków are among the most beautiful cities in Europe, with an old town in the city centre full of magnificent buildings from the Middle Ages. Naturally, Stare Miaso is a UNESCO World Heritage Site. There you can see, among other things, the beautiful St. Mary's Basilica, the large marketplace Rynek Główny, the world's oldest "shopping centre" Sukiennice, and the city's 15th-century Gothic Town Hall. On the hill on the edge of the Old Town, and right by the Wisla River, the Wawel Castle and its associated cathedral are thrones. Despite all the beautiful things Kraków has to offer, it is still the city's history from The Second World War that attracts the most visitors. The Auschwitz-Birkenau concentration camp is about 30 miles west of the city centre and is today a museum and memorial that bears witness to nazi atrocities during the war. For the history-loving, Oskar Schindler's factory– the Jewish Quarter of Kazimierz, the Galicia Museum and the city's 15th-century synagogue – are also worth the visit.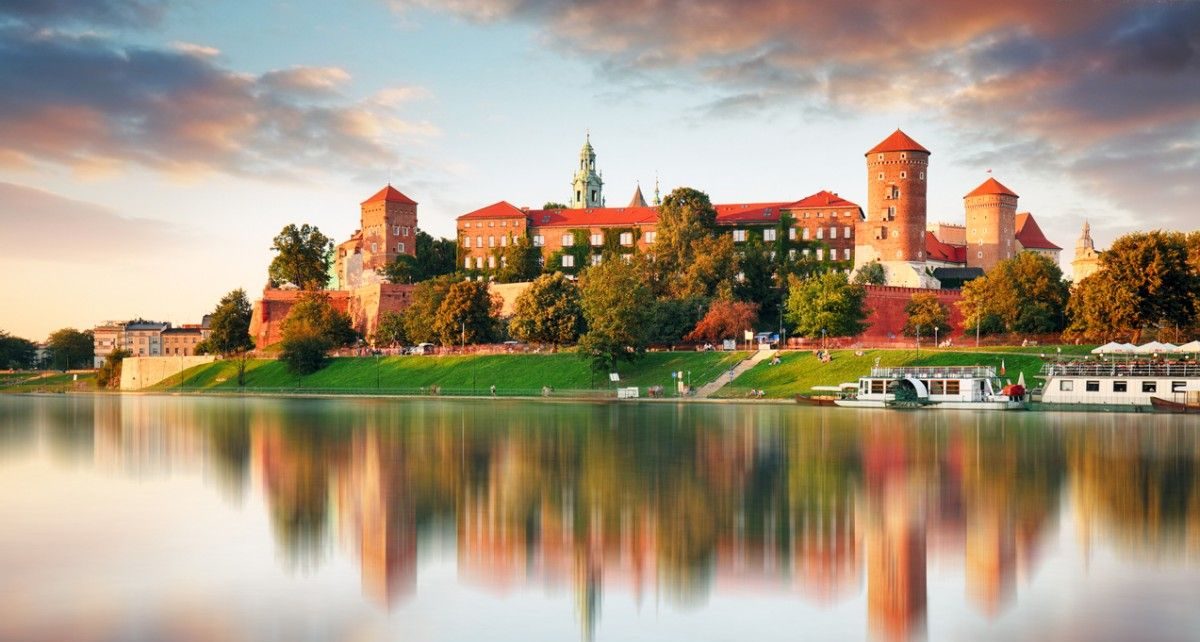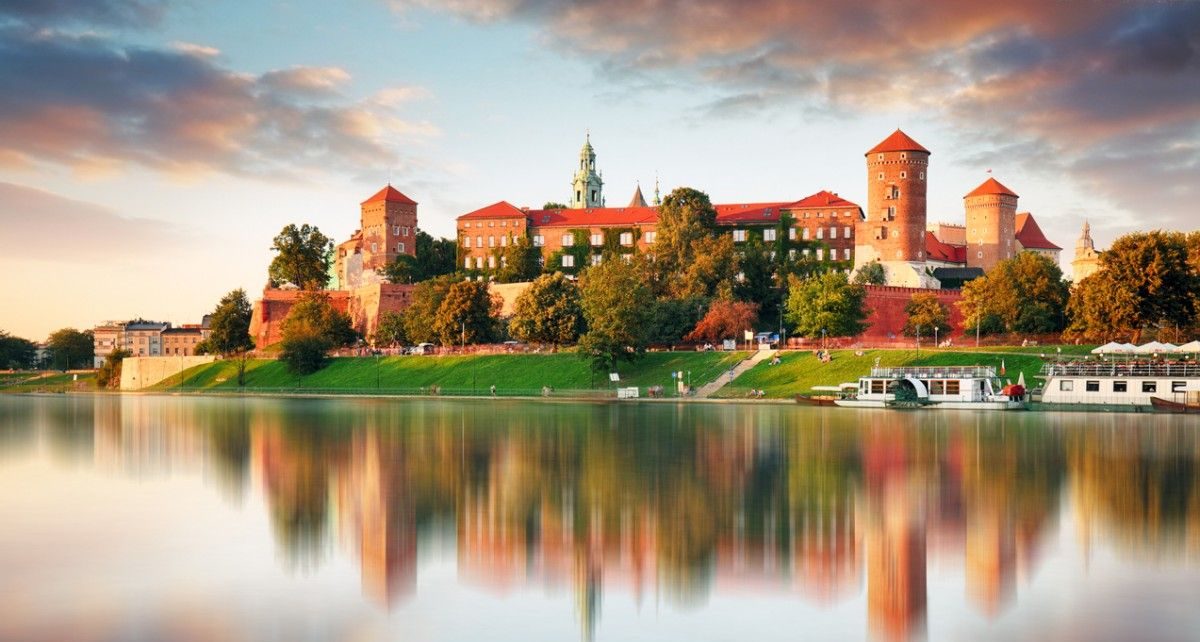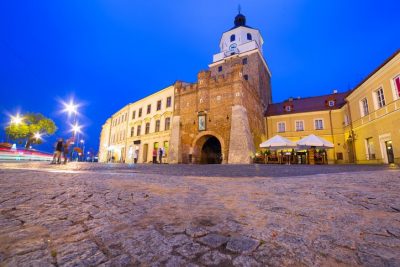 Lublin in the east
Lublin is located quite far east of Poland, and close to the borders of both Belarus and Ukraine. However, it is no longer there from Warsaw than you can reach with a rental car in less than two hours. The city is very beautiful and has a number of unique sights to show off. There are also fewer people travelling here compared to, for example, Gdansk and Krakow. Visitors to Lublin therefore experience a more relaxing atmosphere than what you will find elsewhere. Lublin's old town is intimate, with many beautiful buildings, narrow and cozy pedestrian streets, and with pleasant dining options everywhere. The city also has one of the country's finest cathedrals, a medieval castle from the 15th century,and a number of exciting museums. Lublin is also known for its excellent breweries, and visitors should take the time to taste the goods at one of the pleasant pubs in the city centre.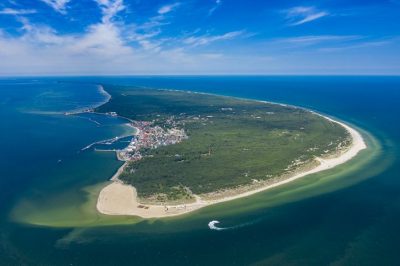 Drive along the Baltic Sea
Almost the entire coast from Świnoujście at the border with Germany, to the Hel Peninsula located on the Gulf of Gdansk, is covered with beautiful beaches. A drive along this part of the country is especially nice to implement in the summer. Then the bath temperature is nice, in the seaside resorts there is a lot of folk life and you will experience some of the best with Poland. For example, stop by Międzyzdroje, the resort town to which Poland's film and TV stars travel when they take a summer holiday, and when the city hosts festivals. Also visit the beautiful Słowiński National Park, known for its unique dunes,and the two small towns of Ustka and Leba located on either side of the natural area. In addition to several pleasant small towns and seaside resorts, there are also many exciting sights along the coast. You will find especially many beautiful buildings in the town of Kołobrzeg, including the city's basilica,and a beautiful 17th-century lighthouse. If you start your trip to the west, make sure to also catch up with Sopot, Gdynia and Gdansk after you pass the Hel Peninsula.
Companies you can rent a car from in Poland
There are a few Polish companies that offer car rental, such as Panek and Express Rent a Car, but to a limited extent. At airports and elsewhere in the country, it is primarily the big international companies that dominate the market. Companies like Hertz, Avis, Sixt, Europcar and Budget can be found everywhere, and almost as much as companies like Dollar and Thrifty.
7 frequently asked questions about car hire in Poland
What is the age limit for renting a car in Poland?
The tenant and driver must be a minimum of 21 years in Poland. In addition, the driver must have had a driver's license for a minimum of 1 year. These requirements are also set for any additional drivers. It is common for a surcharge for all drivers under the age of 25.
Is it safe to drive in Poland?
Poland is not among the safest countries in Europe in terms of the number of accidents in traffic. Nevertheless, the chances of an accident occur low. You should pay more attention to especially oncoming traffic on two-lane country roads, and it is recommended that you drive a little defensively. Never leave the car with valuables in, even in the trunk.
Do I need an international driver's license in Poland?
If you have a driver's license from an EU or EEA country, you do not need an international driver's license (IDP) in Poland. If you have a driver's license from the United States, Canada, the Caribbean, South America, Australia, Asia or Africa, international driver's license is required. Keep in mind that IDP can only be issued in the country you come from.
Do I have to pick up and drop the car in the same place when I rent in Poland?
One-way rentals are accepted by all car rental companies in Poland, but it normally depends on the company having offices in both locations. Some companies charge a small fee for one-way rentals, while others offer free one-way rentals.
Can I drive to Kaliningrad, Ukraine or Belarus with my rental car?
Whether you can drive your rental car to Kaliningrad, Ukraine or Belarus depends on which company you rent. Most companies are restrictive when the country in question is not a member of the EU/EEA, and especially these three countries. If the company you are renting from accepts that the car is included outside the EU/Schengen, you must expect to have to pay additional insurance/fee.
Is it common for toll booths in Poland?
The number of motorway crossings in Poland is somewhat limited, and all are chargeable on all or part of the stretches. This currently applies to roads marked A1, A2, A4 and A8. The fee depends on how far you drive on the highway, and you pay in toll booths when you're going to take off. The price is relatively low and you can pay by both credit card and cash. For payment by cash, Zloty, Euro and USD are accepted.
Who do I contact if I am involved in a car rental accident in Poland?
The emergency number in Poland is 112. You should only call this if you have been involved in an accident in which there is personal injury, in the event of a fire, or in other serious cases and emergencies. You should also contact the car rental company and/or insurance company you are using.
Second number:
Police – 997
Fire Brigade – 998
Medical Assistance – 999
Roadside assistance – 9637