Car rental Cairo
Find the best price for car hire in Cairo. Goautos.com compares prices from well-known car rental companies in Cairo. Search now to see the best deals!
Cairo guide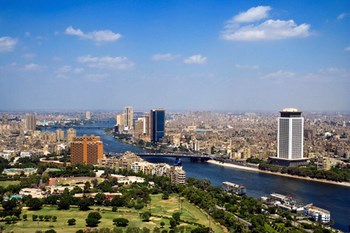 Cairo is the capital of Egypt, and with its almost 8 million inhabitants (2010) Africa's largest city. Taking the suburbs, its population rises to about 16 million. Cairo is the world's longest river, the Nile, and Egypt (and the Arab world) assumed important cultural and political center. The city was founded by the commander in the field Gohar in 969
The tourism industry is large and significant in Cairo, but because of the "Arab revolution" taking place in 2011, the security situation is under continuous review.
Most of Cairo city center is on the east bank of the Nile, while many of the suburbs are scattered across the West Bank. The oldest part of the city consists of narrow, winding streets. Here you find many of the city's most beautiful buildings, including hundreds mosque – the oldest of the period ca. 640 – 1000 AD. Also the great citadel, which was begun in 1179 by the famous Saladin, is located here. Mention must also be the beautiful Muhammad Ali mosque from 1857.
East of the old town is Cairo's main tourist attraction – "The Dead City" – where we, among other things. The ancient caliphs graves, while in the new suburb of Heliopolis are preserved ruins from antiquity.
"Old Cairo" (Misr al-Qadimah), located south of the capital, is also worth a visit. Here are the area's main attractions Christians – including The Coptic Museum and two Coptic churches in 500's.
Cairo International Airport – Almaza is located 25 km northeast of downtown.