Car rental Cascais
Find the best price for car hire in Cascais. Goautos.com compares prices from well-known car rental companies in Cascais. Search now to see the best deals!
Cascais guide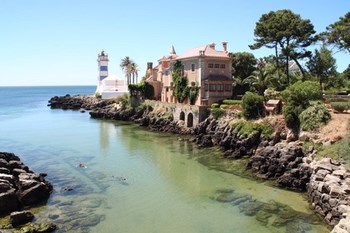 Cascais is located on the Portuguese Atlantic coast, specifically the "Baia de Cascais" – 28 km west of the capital Lisbon.Cascais has approx. 33,000 inhabitants (2010) and is an old fishing village that became a seaside resort known already in the 1870s.
The coastline called Costa do Estoril (Estoril coast), but is also known as "The Portuguese Riviera and Cascais is one of the most popular resort towns in this part of Portugal.
Cascais is famous for having some of the best beaches in Portugal – And for its many luxury hotels, restaurants, cafés and bars.The town is very popular as a "meeting place" for the rich and famous from all over Europe. It means a lot by the distance to the Lisbon is so short.
Cascais has retained much of its original character – with narrow streets without traffic and charming boutiques, bars and restaurants. Around town it is otherwise emerged several major shopping centers, so shopping opportunities are many and varied.
At the port of Cascais is a charming and intimate environment, featuring a mixture of wharf, fishing boats and yachts – as well as a number of bars and restaurants. The port is just for themselves, a few minutes walk from the town center, from spreading sand beaches in both directions. Along the beaches you can follow a beautiful promenade ("paradão").
Among the wonders of Cascais stone formation Boca do Inferno ("Mouth of Hell") one of the most famous – and a little outside of town, there are several popular destinations. One of these – Cabo da Roca – located just north of downtown and offers a stunning ocean view. This is Portugal's most westerly point. Here there are also several reputable restaurants.
Another interesting place nearby is the medieval town of Sintra, with its well-preserved palatial buildings. It is entirely a UNESCO World Heritage Site – is located 16 km north of Cascais.
The nearest airport is Lisbon Airport, located 35 km northeast of Cascais.