Car rental Chile
Find the best price for car hire in Chile. Goautos.com compares prices from well-known car rental companies in Chile. Search now to see the best deals!
Chile guide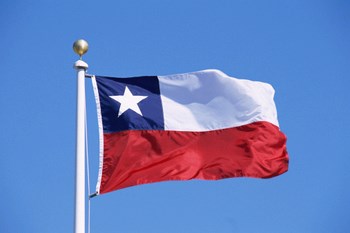 Chile is a country in South America with 16,746,500 (2010) inhabitants. It is a long and narrow strip of land that lies between the Pacific Ocean to the west and the Andes to the east far southwest of South America. It shares a long border with Argentina, while in the north it borders Bolivia and Peru.The capital is Santiago.The country is divided into 15 regions which are divided into provinces. Several islands belonging to Chile, the most famous of them is Easter Island.
Chile's economy based on the export of minerals that make up 50% of the total export value. Fish farming is another important industry.
Chile is 4200 kilometers long and offers extreme climatic variations. To the north is the Atacama Desert, the world's driest desert and is an important tourist destination. It is also the Valle de la luna, month preamble, which is located 13 km off the desert. The climate in the center similar to the Mediterranean, while the climate in the south, however, cool and rainy, and the scenery is similar in many ways to the Norwegian archipelago of lakes and coastline, fjords and forests. There are many active volcanoes in the south, and Chile have also been hit hard by the earthquake. The last major earthquake was 27 February 2010 that triggered a huge Tsunami.
Chile is a popular country for tourists, and to be a country in South America, it is very safe to travel in. The varied nature ranging from lakes to deserts, volcanoes and good hiking in the Andes is what draws many tourists. The country's highest mountain is called Ojos del Salado (6,879 meters). Chile is also an important wine countries, and around Santiago, there are good opportunities to visit wineries. The colourful city of Valparaiso on the Pacific has a well-preserved historic center of the colonial era as a UNESCO World Heritage Site. Another famous tourist destination is la Isla Negra where the famous poet Pablo Neruda lived.
Chile suffered under Augusto Pinochet and a 17-year long military dictatorship from 1973 to 1990. Chile is a conservative country and despite the killings and human rights violations, Pinochet had great support. The economy is currently open and market-driven. In May 2010 Chile became the first South American country to join the OECD.
The main airport is Comodoro Arturo Merino Benítez International Airport in Santiago.