Car rental Coimbra
Find the best price for car hire in Coimbra. Goautos.com compares prices from well-known car rental companies in Coimbra. Search now to see the best deals!
Coimbra guide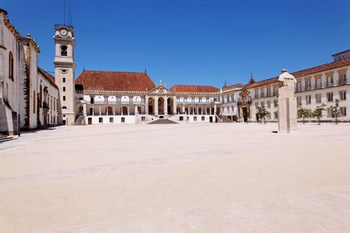 Coimbra is a city located in central Portugal, specifically the banks of the river Mondego.The city is considered Portugal's third most important after Lisbon and Porto, with a population of approximately 150,000 (2010).When the entire metropolitan area, the population is increasing to almost 430,000. Coimbra is the administrative center of both the district with the same name as the city and the region Centro.
The city stretches its historical roots back to ancient times. Remains from this period still exist, including the foundations of an ancient aqueduct and a "kryptoportikus" under the old bishop's palace. The palace houses a museum – "Museu Machado de Castro." Coimbra was the period 1139-1256 the Portuguese capital.
University of Coimbra was founded already in 1290, making Portugal's oldest – and one of the oldest in Europe. With its beautiful buildings, it is also one of the city's most popular attractions.
Coimbra has many attractive and pleasant green spaces (parks, playgrounds, gardens and forests). The most popular park in the city is the botanical garden, located near the university. Another popular destination is the nature reserve, which also includes sites in a couple of Coimbra's neighbouring communities.
The nearest airport is Coimbra Airport, located 7 km southwest of the city.