Car rental Damaskus
Find the best price for car hire in Damaskus. Goautos.com compares prices from well-known car rental companies in Damaskus. Search now to see the best deals!
Damaskus guide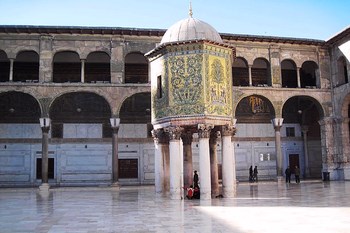 Damascus is located in southwestern Syria, and is the country's capital.The city has 1.3 million inhabitants (2010), and is one of the world's oldest cities.
Damascus is the cultural and religious center. The capital is divided into the old town, the newer neighborhoods and suburbs Midan, Sarouja and Imara. In the district of Al-Merjeh located are modern skyscrapers, and here is the economic and administrative center.
Old City of Damascus is a major tourist attraction, which in its entirety is a UNESCO World Heritage Site. The historical center is surrounded by a city wall and inside the walls, historic buildings and numerous churches, mausoleums and mosques. There are also narrow, winding streets, bustling markets and "biblical right street" – where several biblical events took place.
A major landmark in the old city is the Omayyad Mosque from year 705 This is one of the most important religious buildings.
Other popular attractions in Damascus include medieval fortress "Citadel Damascus" from the 1200s, the National Museum – with archaeological and historical artifacts (including a copy of the Quran from the 1200s), the Army Museum and Museum of Syrian art and folk traditions.
The capital served by Damascus International Airport, located 2 miles east of downtown.