Car rental Syria
Find the best price for car hire in Syria. Goautos.com compares prices from well-known car rental companies in Syria. Search now to see the best deals!
Syria guide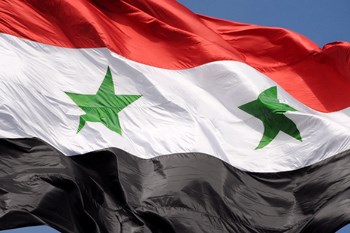 Syria is an Arab state in the Middle East. To the north it borders Turkey, on the east to Iraq in the south to Jordan and to the west of Lebanon, Israel and the Mediterranean Sea.The Syrian Golan Heights are occupied by  Israel since the Six Day War in 1967.Damascus is the capital. Arabic is the official language, and around 85 percent of the population are Muslim. The country has 22 530 746 (2012) inhabitants.
Syria is a country with fertile plains, mountains and deserts, and home to diverse ethnic and religious groups, including Kurds, Armenians, Assyrians, Christians and Muslims, who make up the majority of the population. The country is one of the countries referred to as "the cradle of the world." The coastline is lush, and parts of western Syria is suitable for agriculture. In the east dominate barren desert.
Damascus is the capital of the country and one of the oldest inhabited city in the world. One of the most visited places are Ummayyad Mosque. One should also check out Al-Hamidiyah Bazaar and Tikiyeh Mosque from the mid 1600's. Al Azem Palace is a magnificent palace that was built in the 1700s and is now a national museum in Damascus.Mausoleum of Sultan Saladin from 1196 is another attraction.
Other popular tourist cities in Syria are Bosra with ruins from both the Roman, Byzantium and Islamic times. It also has a well-preserved Roman theater. Palmyra, known in the Bible as Tadmor, a ruinby from ancient times and is an important archaeological site in Syria about 215 km northeast of the capital Damascus, an oasis in the desert. Aleppo is the largest city in Syria, and also has many important historical monuments.
Since March 2011, Syria has been civil war in the country. The ongoing Syrian Civil War was inspired by the Arab Spring. Up to 11,000 people have been killed, primarily protesters. To escape violence over 355,000 Syrian refugees fled to neighboring countries. It is advised not to travel to Syria (Jan 2013).
Dem's airports are Damascus International Airport located 35km outside the capital.Aleppo International Airport is located just northeast of Aleppo in the north of the country.