Car rental Dornbirn
Find the best price for car hire in Dornbirn. Goautos.com compares prices from well-known car rental companies in Dornbirn. Search now to see the best deals!
Dornbirn guide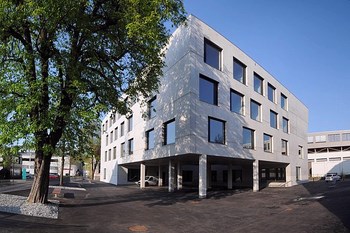 The Austrian town of Dornbirn is located near Lake Constance, and has about 46,000 inhabitants (2012). It is the state of Vorarlberg's largest city – and an administrative center. The city is also an important commercial center for the region and a transport hub.
Dornbirn is located near the border between the three countries, Austria, Germany and Switzerland.Dornbirn also become part of a metropolitan area that includes the German town of Lindau and the Swiss St. Margrethen. The city is located on both sides of Dornbirn River.
Dornbirn emerged as the village in the 1200s, but it had probably been a settlement here earlier than that. Official state achieved not Dornbirn until 1901. Traditionally, textile and brewing industries were important – and since 1949, an annual textile exhibition has been held here. Dornbirn got her first weaving mill in 1795, and this is also Vorarlberg's oldest brewery – Mohrenbräu.
Most of the buildings in Dornbirn is characterized by 1800 – and 1900-century architectural styles, and residential areas around the center consists of a large number of scattered parsellhus-up area.
The city's main attraction is the "Rotes Haus" – a typical traditional building from the Rhine valley, built in 1639. The house has much of its history the house a guest, and is still run like that – in addition to consist of Vorarlberg's most popular restaurants. "Rotes Haus" is Dornbirn important landmark.
Nearest international airport is Friedrichshafen Bodensee Airport, located 48 km northwest of Dornbirn (on the German side of the border).