Car rental Ecuador
Find the best price for car hire in Ecuador. Goautos.com compares prices from well-known car rental companies in Ecuador. Search now to see the best deals!
Ecuador guide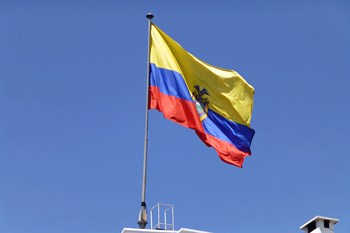 Ecuador is located northwest of South America at the equator, and also includes the Galapagos Islands in the Pacific. The small country bordering Colombia and Peru and has coastline facing the Pacific. The official language is Spanish, but it is spoken by more indigenous language Quichua and Shuar. The capital is Quito.The population of Ecuador is 15 223680 (2011) inhabitants.
Ecuador is a mountainous country where the Andes bisects the country with two parallel mountain ranges. Geographically and climatically the country is threefold in a warm coastal zone, a mild highland and a wet and warm rain. The landscape east of the Andes has large areas tropical jungle or the Amazon belongs. The destruction of the rainforest is a huge problem, and until 1990 Ecuador will have lost 30 percent of the original forest. It has also led to desertification. But the new constitution of 2008 is one of the first in the world to recognize the rights of nature.
Ecuador is a country rich in natural resources, particularly oil production is important. The climate provides excellent conditions for agriculture in the lowlands in the west run an export-oriented production of bananas, coffee, cocoa and shrimp. The country is the world's largest banana exporter.
Galapagos Islands located in the Pacific Ocean off the mainland is known for its unique species, and is a UNESCO World Heritage Site. The islands are a magnet for tourists.  Most boats leave from Guayaquil is Ecuador's largest city and port. The capital Quito was an important city of the Inca Empire and later the colonial power. It was built on the ruins of the Inca Empire and has a rich pre-Columbian history. It came on the UNESCO World Heritage List in 1970 for having the best preserved ancient city in Latin America. Another draw is the many beautiful beaches on the Pacific coast where one can get food and lodging at a cheap price.
The population of Ecuador is characterized by ethnic diversity, composed of indigenous people and descendants of Spaniards and African slaves. It has been flourishing high culture in Ecuador as early as the 3000's before Christ. Ecuador was in the 1400s the northern part of the ancient Inca empire. The Spaniards arrived in 1534, and it put an end to the mighty Inca Empire. Ecuador became independent in 1830.
The largest airport is the capital and the Mariscal Sucre International Airport. José Joaquín de Olmedo International Airport in Guayaquil is the second largest and the third and Mariscal Lamar Airport in Cuenca.