Car rental El Ferrol
Find the best price for car hire in El Ferrol. Goautos.com compares prices from well-known car rental companies in El Ferrol. Search now to see the best deals!
El Ferrol guide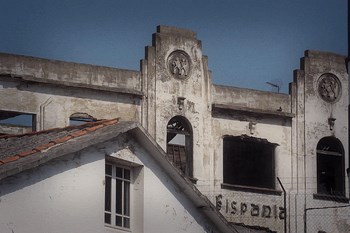 The port city of El Ferrol (also called just Ferrol) Located in northwest Spain in the region of Galicia on the Atlantic Ocean, and belongs to the province of La Coruna.
El Ferrol is the birthplace of the Spanish dictator Francisco Franco, who was called "El Caudillo". For this reason the city was named "El Ferrol del Caudillo" in the period from 1939 to 1982.
The city has a maritime climate, with mild temperatures all year round and moderate rainfall.
El Ferrol has 73,000 inhabitants (2011), and is known for being a city with a long-civil and military maritime history. The city has a significant port operations with such shipbuilding and fishing, and is also an important commercial center for the region.
Just outside the town is Fort Castillo San Felipe from the 1600s and "La Palma" and other military buildings.
By attractions in El Ferrol, ao a maritime museum, a theater and a club with swimming pool and tennis courts. The city also has exhibition and conference center FIMO.
There are good swimming conditions in the area around the city with many beautiful sandy beaches. Otherwise, El Ferrol many shops in the city for those who want to shop, and there are also a number of cozy cafes and restaurants.
El Ferrol is close to both La Coruña and Santiago de Compostela, for those who want to take pleasant trips.
The nearest airport is La Coruna International Airport, located 45 km south of El Ferrol.