Car rental Spain
Compare prices and find cheap car hire in Spain from well-known and local car hire companies. Insurances and unlimited mileage are included. Save up to 70% on car rental in Spain through us.
Spain guide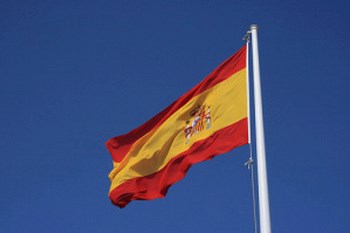 Spain is located on the Iberian Peninsula in southern Europe, and borders to the north by Andorra and France,to the south towards Gibraltar and the Mediterranean sea and to the west towards Portugal. The Balearic Islands with majorca, Menorca and Ibiza, and the Canary Islands in the Atlantic Ocean are also part of Spain.
Spain is Europe's 4th largest economy. country, and has 40.5 million inhabitants (2010). The country is administratively divided into 50 regions. The highest mountain is Teide – which measures 3718 meters above sea level.
The capital of Spain is Madrid, located in the middle of the country on the Spanish high plain. Madrid has 6 million inhabitants in the metropolitan area, and is the largest and most populous city in Spain. Madrid is also the country's administrative, financial and cultural centre as well as an important transport hub.
Generally speaking, Spain has Mediterranean climate along the coast to the south and east, Atlantic climate along the coast in the north and continental climate inland.
Spain is known for being a very popular tourist destination, and receives about 60 million visitors annually. The regions of Catalonia in the northeast and Andalucia to the south, as well as the islands of the Atlantic Ocean are the most visited tourist areas. Spain is famous for being a favourite destination for those who want sun and beach holidays along the coast, but the country is also known for its cultural tourism.
Spain's main airport is Madrid Airport – Barajas, which is located slightly outside the center of the capital. Otherwise, Barcelona International Airport and Palma de Mallorca International Airport are some of the country's busiest airports.
Driving in Spain
A lot of motorways have been built in Spain in recent decades, and the main roads maintain consistently good quality. It makes it easy, safe and fast to get between the largest cities and towns. The country roads are also nice to drive on, but here you should pay more attention and caution. There may be inconspicuous and twisty turns or heights in many places, especially on country roads that run in mountainous areas or along the coast.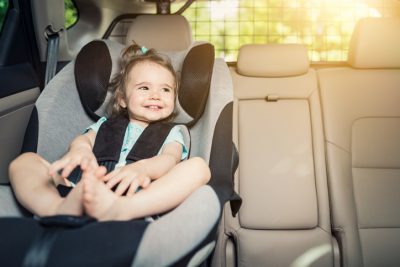 Traffic rules in Spain
In Spain, drive on the right side of the road.
Driving lights are mandatory on the car at reduced daytime visibility.
It is mandatory with daytime running lights after dark, and in tunnels.
All use of a mobile phone is prohibited when the engine is running, except hands-free.
It is mandatory with seat belt for driver and passengers.
Children under 12 years of age (or less than 135 cm) should always use approved child restraint equipment suitable for the height and weight of the child.
Children should sit in the back seat of the car.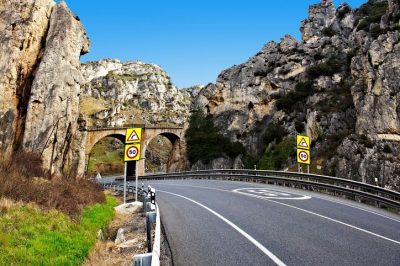 Speed limits in Spain
If otherwise not specified, the following limits apply:
Cities and towns: 50 kilometers/h.
Country roads: 90 kilometers/h.
Motorways: 120 kilometers/h.
These speeds apply to regular passenger cars. Buses, mopeds, trailers, trucks, etc. have lower speed limits. You are also allowed to drive 20 kilometres/h over the speed limit on country roads if you are going to overtake another car, and if the car you are driving by is at a slower speed than allowed.
Please note that the minimum speed of motorways in Spain is 60 kilometers/h. If you drive more slowly than this on the motorways, you may be fined.
Alcohol limit in Spain
In Spain, driving is not allowed if the blood alcohol level exceeds 0.5 lt. (0.5 g/l).
For drivers who have had a driver's license for less than 2 years, driving is not permitted if the blood alcohol level is above 0.30.
Recommended car hire car hire rental services
Spain is a varied country in terms of landscapes, culture, and traditions. This makes it exciting to embark on rides, no matter where in your country you are. The probability that you will have an unforgettable experience is high, not least if you love the Spanish food traditions, beautiful nature, and a welcoming people. Here are some suggestions for driving routes in different parts of Spain.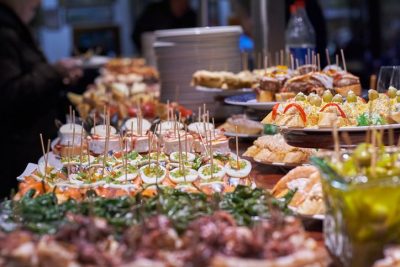 The cities of Basque Country
The two most famous and largest cities in the Basque Country are Bilbao and San Sebastian. Both are exciting to visit in many ways, not least if you are interested in art, culture, beautiful buildings from different eras,and wonderful food traditions. In San Sebastian and Bilbao you will find many of the best restaurants in all of Europe. The climate in the northern part of Spain is in many ways more pleasant than further south. It is warm enough in summer to enjoy the beautiful beaches and bathing life, but at the same time you get wind from the Atlantic Ocean which makes it rarely too high temperature. In addition to the resorts and the two exciting cultural cities, a drive in the Basque Country should include a few stops in the mountain villages and fishing villages. The drive itself is a nice experience, both because of the proximity to the sea, and also the proximity to the mountains. Madrid, Barcelona, Toulouse and Bordeaux are good starting points for a journey of discovery in the Basque Country, with just a few hours' drive to San Sebastian.
Domestic rentals in Andalucia
Andalucia is the southernmost of the regions of Spain, and also includes the Costa del Sol. Domestically in the region there are many beautiful and larger cities, including the capital Seville, Granada and Cordoba. The region is also home to some of the most amazing villages in Spain. Among the most beautiful are the villages of Úbeda, Baeza, Ronda, Montefrío, Zahara de la Sierra, Arcos de la Frontera and Genalguacil. In this area you can drive for weeks and always come to a unique and exciting place. The architecture of Andalucia is mostly medieval, but you will find many fortresses, castles, town halls, religious buildings and more from the eras when the Moors and Romans ruled here. It is relatively easy to get between the places of Andalucia on the good highways, but you should consider giving priority to the country roads. There you can drive quietly while enjoying the beautiful countryside. Along the small roads pass lovely vineyards and small towns worth stopping by for a snack or something cold to drink.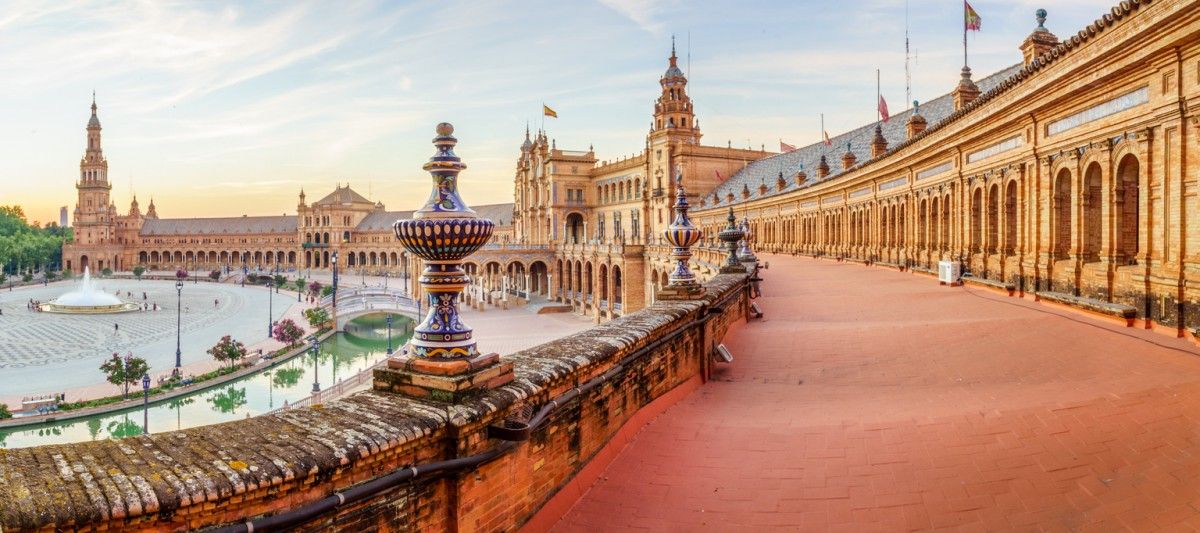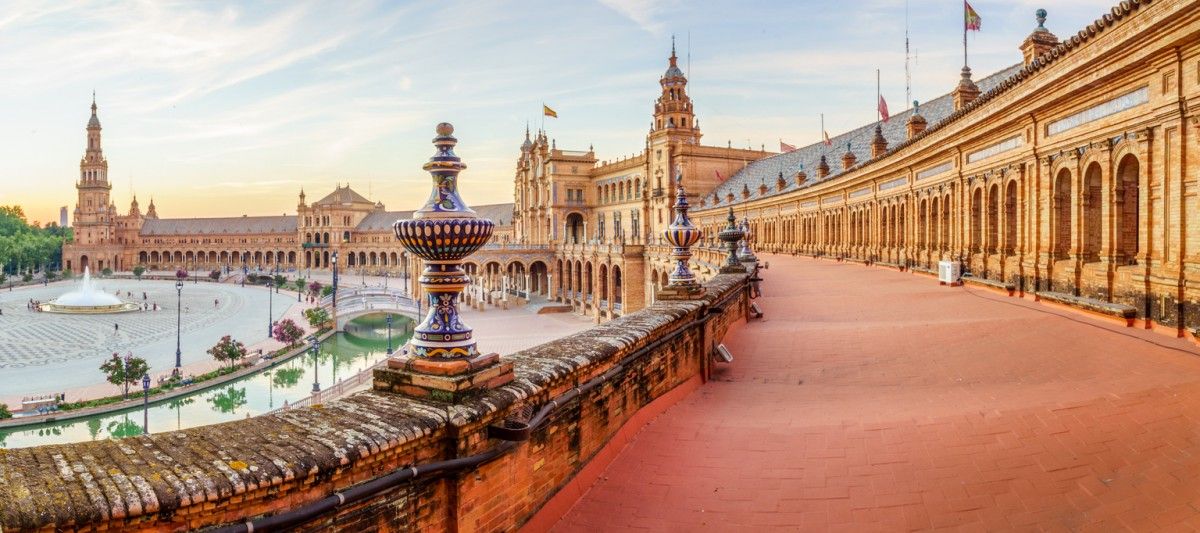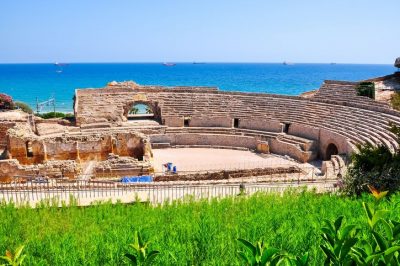 From Barcelona to Valencia
Barcelona to Valencia are two of the most popular and exciting major cities in Spain. The stretch along the coast between the cities is ideal for a drive if you visit this part of the country. One of the best stops on the route is Tarragona, which is about 100 kilometres south of Barcelona. Founded more than 2,500 years ago, Tarragona was long one of the region's most important trading places. It is known for its many archaeological excavations, Roman temples, aqueducts, amphitheatres, circuses and fortresses, as well as magnificent religious buildings from various eras. Along the route there are also a number of beautiful fishing villages, and seaside resorts with welcoming beaches. In several places, you drive past unique natural parks,including the small Serra del Montsia mountain range, and the Delta de l'Ebre wetland. The latter is one of the most bird-rich natural areas in Europe, and you can see flamingos and rare ibis birds here, among other things.
Costa del Sol and Gibraltar
Spain's famous sunny coast runs between two smaller coastal regions called the Costa de la Luz and the Costa Tropical. Within this area are the famous resort towns, including Malaga, Marbella, Estepona, Torremolinos, Fuengirola and San Pedro de Alcantara. There is a lot of exciting to see and experience that has to do with the history of the region, but summer life is probably the biggest drawcard in the Costa del Sol. Here you can drive from one beautiful beach to the next, eat good seafood in a marina,look at impressive yachts, and take a shopping round in elegant shops. If you get tired of the urban, you can explore the many historical sights, or take a detour to the mountain villages inland of Andalucia. Also consider stopping in Gibraltar in the far south of the Costa del Sol. The British Territory is a unique piece of land, where the sights and experiences are almost in line.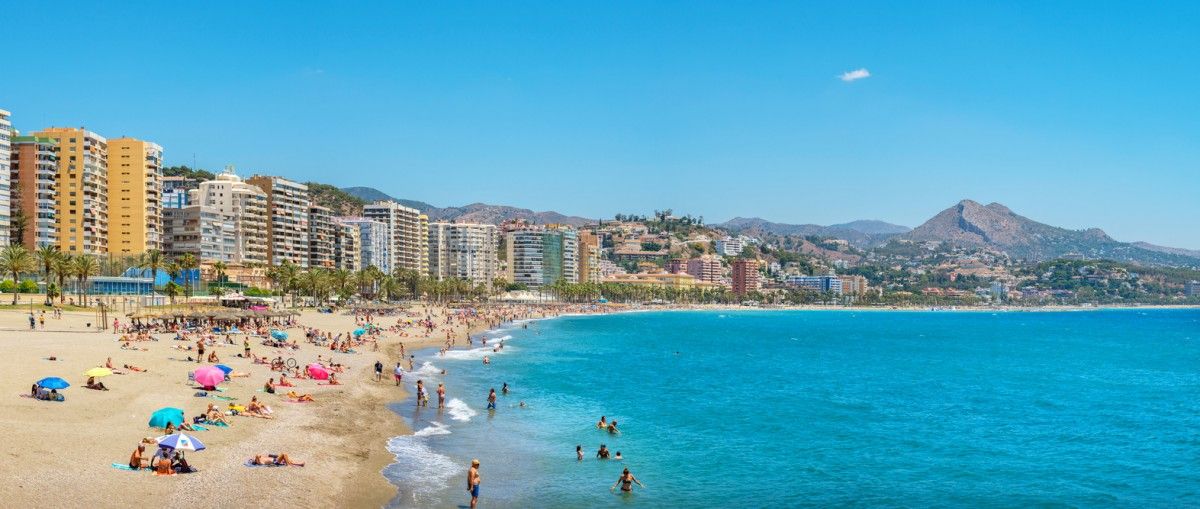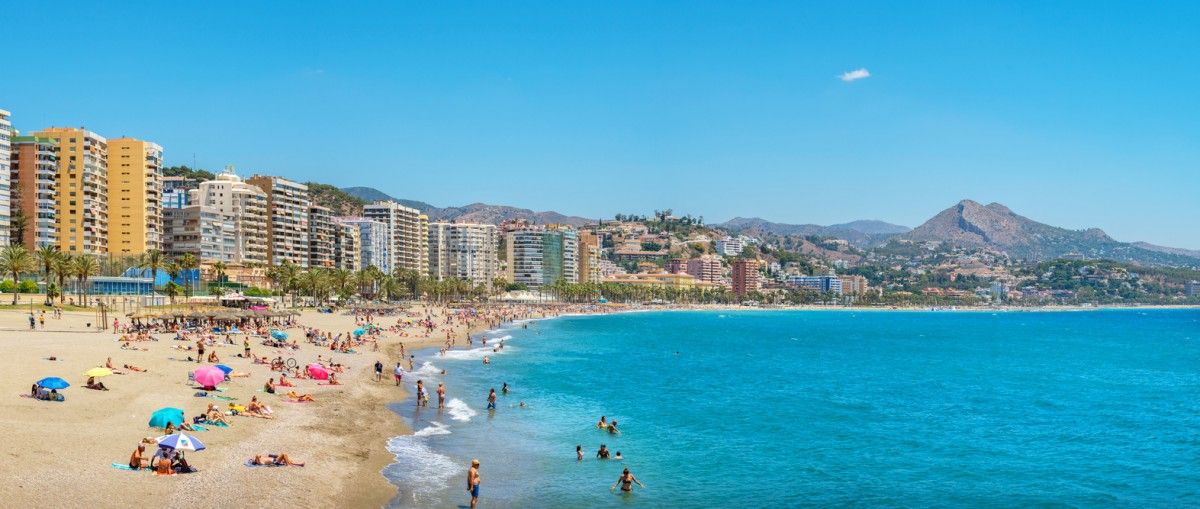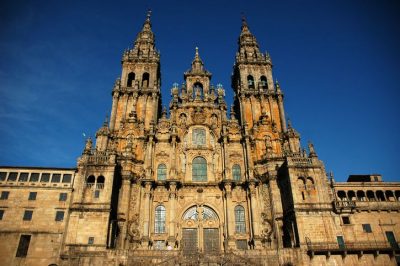 Galicia in the northwest
Galicia is the region located in the far north-west of Spain, where the Atlantic Ocean meets the Bay of Biscay. The area has a long and exciting history. In many places you will find ruins and traces of the different cultures that ruled here, including the Romans, Moors, Visigoths and Celts. Many of the larger cities in Galicia have a unique atmosphere, and the culture can be perceived as quite different than in the rest of Spain. The most famous of the cities is Santiago de Compostela, which has been a UNESCO World Heritage Site since 1985. The city is exceptionally beautiful, with Roman, Gothic and Baroque architecture. In Galicia you will also find beautiful small towns domestically, and even more beautiful fishing villages on the coast. There are also a number of beautiful beaches and beautiful lighthouses along the coast, while domestically you will find quiet forests with a rich wildlife. A drive through this region is easy to implement if you start in cities such as Bilbao, Madrid or Valladolid.
Companies you can rent a car from in Spain
In the cities, islands, resorts and airports of Spain you will always find the largest and internationally known car rental companies, such as Avis, Hertz, Sixt, Enterprise, Europcar and Budget. There are also a number of national and local companies offering car hire in this country. Centauro and Spain Car are among the largest national players, while in small towns and islands you can find companies that operate only within a small area.
7 frequently asked questions about car hire in Spain
Do I need extra insurance when renting a car in Spain?
Required insurance (kasko and liability insurance) is included in the price you are quoted when renting a car through GoAutos. Most people will not need additional insurance beyond this. The exception you should consider is deductible insurance, which is recommended by, among others, the Consumer Council. Deductible insurance is provided for free in some types of credit cards, and many travel insurance policies have this included.
Which type of car is best suited in Spain?
In countries such as Spain and Portugal it is often hot all year round. If you are sensitive to heat, it is recommended that the car has air conditioning that works adequately. Beyond this, most people do not need any special car type, such as SUVs or cars with four-wheel drive.
Can I rent a car in Spain and deliver it in, for example, Portugal?
One-way rentals are accepted by most car hire companies both when pick-up and delivery are domestic and overseas. It is usually required that the company has offices in both places. For delivery in another country, it is also required that the country you are delivering in is a member of the EU and EEA cooperation. You usually have to pay a one-way rental fee, and the fee will usually be higher if there are two different countries. The distance may also have something to say. Always ask the car rental company in advance.
Am I allowed to drive my rental car to Gibraltar now that The UK is not a member of the EU?
It is usually no problem to bring your rental car into Gibraltar now you are in Spain, but ask the car hire company in advance. Consider parking outside the territory anyway (you hardly need a car to get around Gibraltar). Since Gibraltar is British, the cars are driving on the right side of the road, something not everyone is accustomed to.
What is the age limit for renting a car in Spain?
In most cases, the person who rents and will drive the car is required to be at least 21 years old. A few car rental companies have a 23-year age limit. Some categories of rental cars may also have a higher age limit than 21 years (luxury cars). Drivers and tenants aged between 21 and 25 must usually pay an additional fee of approximately 10 to 20 Euro per day.
Is it common for toll booths in Spain?
Most of the roads in Spain are completely free of toll booths, while about 20% are taxed. The majority of the roads with toll stations are located in Catalonia. Prices are relatively low anyway and you would hardly save anything by trying to avoid these stretches of road. Where a fee is accepted, both cash and credit cards are accepted.
Who do I contact if I am involved in a car rental accident in Spain?
The emergency number in Spain for ambulance, fire brigade and police is 112. You should only call this if you have been involved in an accident in which there is personal injury, in the event of a fire, or in other serious cases and emergencies. You should also contact the car rental company and/or insurance company you are using.
Nb! Along all motorways in Spain you will find emergency calls for every 2. kilometres and connect you to the same central as 112.
Second number:
Police – 091 or 092 (nearest police station)