Car rental Fiji
Find the best price for car hire in Fiji. Goautos.com compares prices from well-known car rental companies in Fiji. Search now to see the best deals!
Fiji guide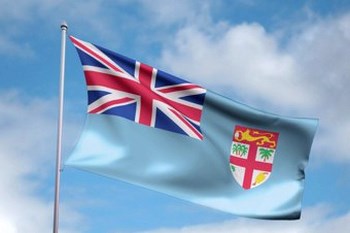 Fiji is an archipelago of over 300 islands scattered over an area of approx. 500 000 square kilometers. Just over 100 of the islands are permanently inhabited by the 944   700 (2009) inhabitants. Fiji is located 2000 km north of New Zealand, east of Vanuatu, west of Tonga and south of Tuvalu. The largest islands are Viti Levu and Vanua Levu, and the capital is Suva.   The country is the most populous of the island states in the Pacific. The official languages are English, Fijian and Fiji Hindi.
The population consists of about 50% fijianere (Melanesian / Polynesian) and 45% Indians. Political differences between the two ethnic groups characterize political life.
The first inhabitants of Fiji arrived from South East Asia long before the islands were discovered by European explorers. The Dutch explorer Abel Tasman was the first European who came to Fiji in the mid 1600's. Islands was a British colony between 1874 and 1970. After Fiji became independent democratic board has been interrupted by several military coup. Racial discrimination, political unrest and military coup is a persistent problem in Fiji.
The largest islands are of volcanic origin, many of the smaller are flat coral islands. Fiji has a tropical marine climate and southeast trade winds seems moderating in the humid heat.
Tourism and exports of sugar and fish are Fiji's major industries. The tourism industry accounts for around 30 percent of GDP. Fiji Islands offers a most beautiful and varied landscape with white, idyllic beaches, coral reefs, tropical rain forests and mountain ranges. Fiji is a paradise for those who love diving and watersports. Bouma National Park with an enchanting rainforest and exciting wildlife is worth a visit. Yasawa Islands are small volcanic islands with colourful coral reefs.
Fiji is located on the main route between North America and Australia, and is the main communications center in the southwest Pacific. The international airport Nadi International Airport on the west coast of the island of Viti Levu used as intermediate station for routes linking USA and Australia / New Zealand, and is the main airport.There are also international flights from the airport in the capital, Suva.