Car rental Fort Lauderdale
Compare prices and find cheap car hire in Fort Lauderdale from well-known and local car hire companies. Insurances and unlimited mileage are included. Save up to 70% on car rentals in Fort Lauderdale through us.
Fort Lauderdale guide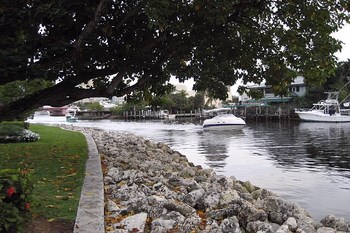 Fort Lauderdale is located in the state of Florida on the Atlantic coast – about 25 miles north of Miami. The town is located in the county of Broward County, and has 165,000 inhabitants (2010).
Fort Lauderdale is an important port city, and many cruise ships dock here. The city's economy is based on tourism, and Fort Lauderdale receives over 10 million visitors annually.
The city has great beaches along the entire coast. Florida has a tropical climate with hot and humid summers, and mild, dry winters.
Attractions
Fort Lauderdale is often called the Venice of the United States because of the many canals and small lakes of the city. In the city centre there are skyscrapers, art galleries, shops, numerous nightclubs, luxury hotels and entertainment venues – including the large arcade "The Hollywood Bingo Imperium".
Fort Lauderdale also has a number of museums – including theMuseum of Art– with one of America's largest collections of modern art. Here you can also see beautiful sculptures as well as a ceramic collection made by Picasso.
Other tourist attractions in Fort Lauderdale include: the popular science museum "Museum of Discovery and Science" – with IMAX cinema, interactive exhibitions and flight simulator, the car museum "Fort Lauderdale Antique Car Museum" as well as "Stranahan House" – the city's oldest house from 1901 which today is open to the public. The city has a popular drive-in cinema as well as many parks and recreation areas.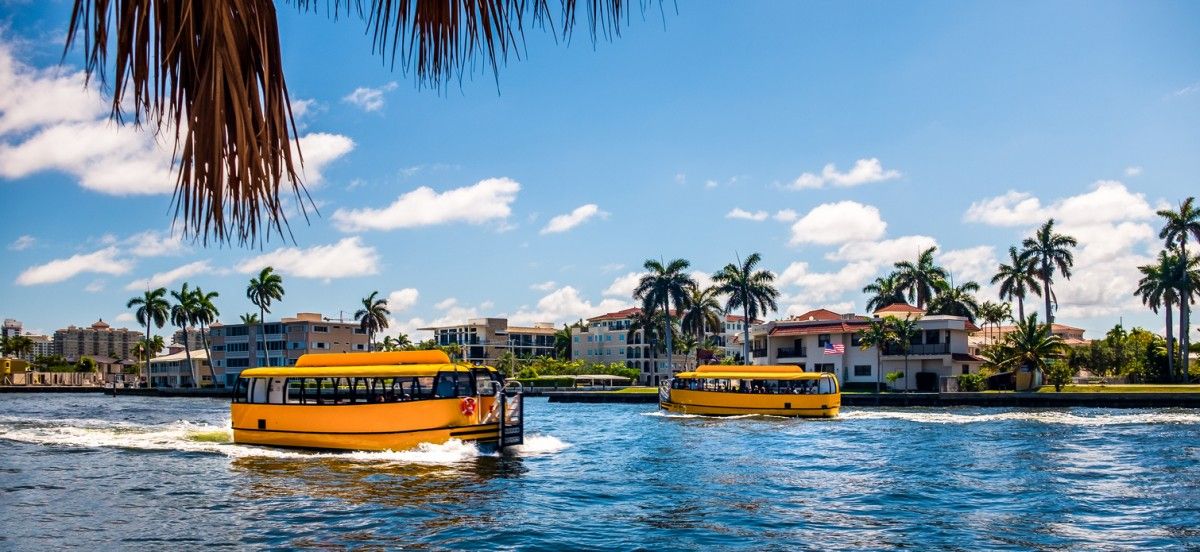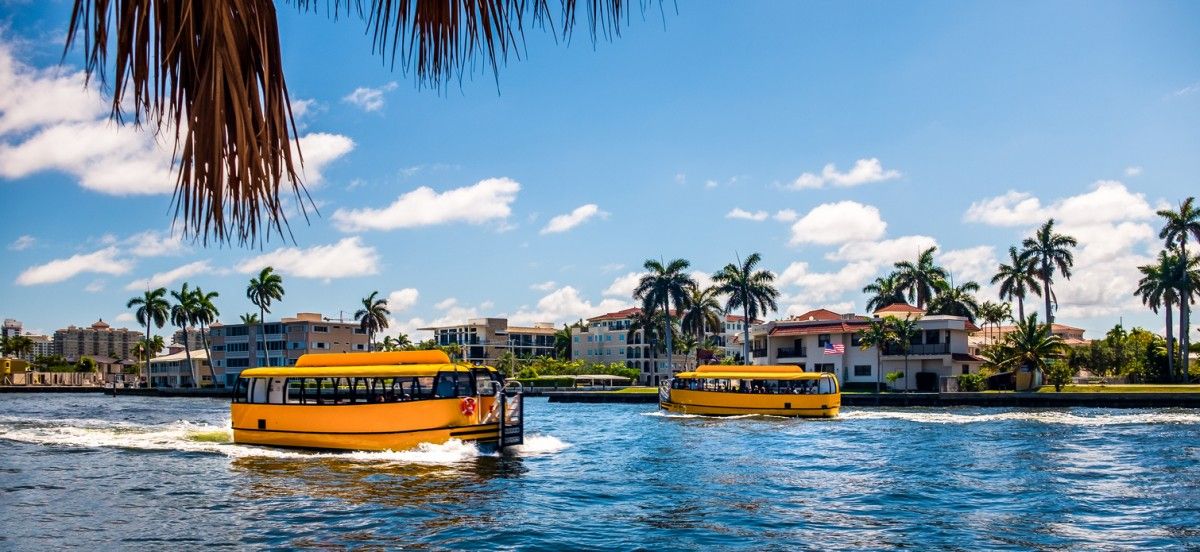 Explore Fort Lauderdale with car hire
Many believe that the United States is best experienced by car. Here the roads are usually good, it is easy to follow the signs, you usually find out, and the infrastructure around the road network is unique. Dining areas, sights, petrol stations and such are almost always close by, or close to a good road. In Florida, you have a lot to choose from when it comes to excursions and experiences. Below we've picked out some of the best to suit if you're in Fort Lauderdale and Miami.
Key West – The Archipelago with The Cube as the next stop
Key West is america's southernmost point, and easy to get to by car rental from Fort Lauderdale. The area is famous for its unique and pastel-coloured buildings, historic sights,lively nightlife, great beaches, and maritime atmosphere. Still, many believe that the greatest experience associated with Key West is the drive itself. Almost the entire stretch from the mainland runs on narrow islands, where you have the sea close to both sides of the road, and across a number of bridges. Key West itself is what you end up in if you drive out to the outer most of the islands. There you can visit, for example, the houses that President Harry Truman, and the writer Ernest Hemingway lived in, sunbathe, bathe, eat good food, and take part in the teeming folk life.
It's pretty accurate 200 miles between Fort Lauderdale and Key West. Without stopping, the drive on the good highways will take you only 3 hours and 20 minutes.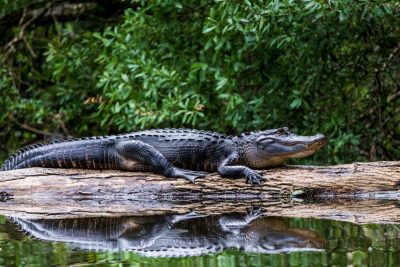 Everglades – National Park with unique nature experiences
The Everglades National Park is the largest subtropical area in the United States,and easy to reach from Fort Lauderdale by car. There you can see over 30 unique and rare animal species– such as American crocodile, Florida panther and manatees. This happens with experienced guides, and both in boats, trams, cars and on foot, depending on which adventure centre and tour you choose. There are several such centers, and the closest and easiest when you arrive from Fort Lauderdale is the Shark Valley Visitors Center.
From Fort Lauderdale to the Shark Valley Visitors Center in the Everglades, it's 63 miles. The entire stretch runs on the motorway and you will spend about 1 hour and 5 minutes by car rental.
Disneyworld, Orlando – Four theme parks in one
There aren't many things that are more American than Disneyworld in Orlando. The amusement park actually consists of four different facilities. These are Magic Kingdom, Disney Animal Kingdom, Disney's Hollywood Studios and Epcot. In total, these parks are distributed as much as 50 square kilometres. All of the buildings and experiences are extravagant, attracting almost 48 million visitors a year. Many choose to take a full weekend at the center. You can stay in nearly 50 different hotels, of which about 30 are themed in the well-known Disney spirit.
It's about 200 miles from Fort Lauderdale to Disneyworld in Orlando, and the same distance if you drive to the Epcot Center. If you drive without a stop, you will spend approximately 3 hours.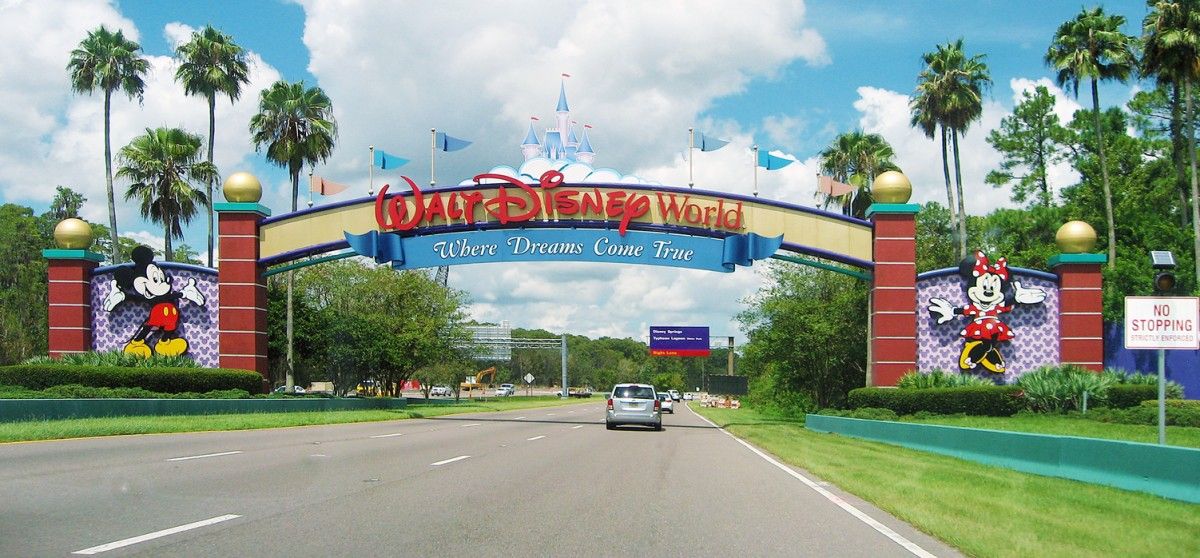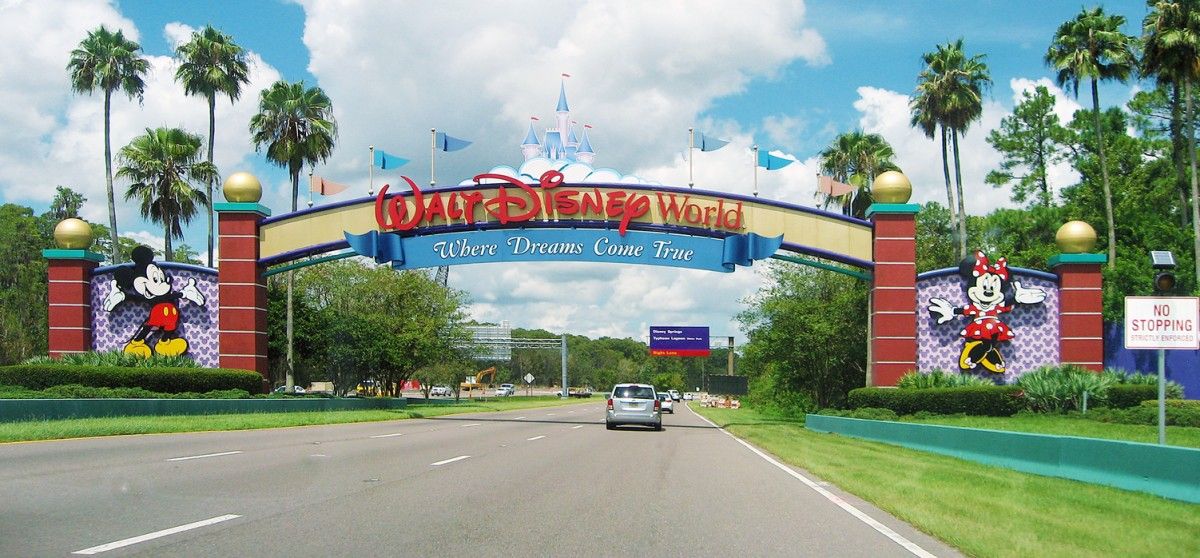 Florida Oceanographic Coastal Center
The Florida Oceanographic Coastal Center prefers to do ocean research– but also has a very good adventure center adjacent. It is located on Hutchinson Island outside Stuart, a city you easily drive to by car rental from Fort Lauderdale. The coast off Florida has the largest species diversity in the United States, and at this center you get close contact with many exciting marine animals. This is also a good place to stop by if you want to relax a little on one of Florida's best beaches. Close to the centre you will find many good hotels, and the beach is just a stone's throw away.
From Fort Lauderdale to the Florida Oceanographic Coastal Center outside Stuart, it's about 85 miles on the freeway. With normal traffic, the drive takes about 1 hour and 20 minutes.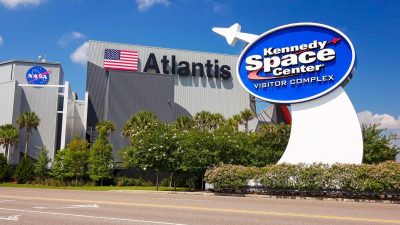 Kennedy Space Centre
If you're interested in space travel and the universe's many secrets, kennedy space center is right in the middle of your time in Florida. The space base has its own visitor complex where you can learn about and experience how an astronaut's life fades. Here you go for a walk in simulators demonstrating the G-forces you would be exposed to if you were aboard a space shuttle, you can experience how NASA assumes life would be at a base on Mars, and you'll see the facility where the actual space rockets and space shuttles are launched from. Kennedy Space Centre receives nearly 1.8 million visitors a year and is considered one of Florida's top sights.
From Fort Lauderdale to the John F. Kennedy Space Center, it's 200 miles. Without stopping, the drive will take about 2 hours and 35 minutes.
Parking and traffic with car hire
It's not easy to find parking along the streets of Fort Lauderdale and Miami, but getting your car parked isn't hard. There are parking garages and large parking spaces everywhere, where the car also stands somewhat safer. Please note that prices can vary greatly, and from a few dollars for two hours, to over 10 dollars for the same amount of time.
As in most other American cities, almost everyone drives themselves, rather than using public means of communication. That in turn means that there can be very much traffic in Fort Lauderdale. If you are going to use the motorways during rush hour, you can expect long queues, and also some hot drivers. In general, you should run a little defensively in the United States, and maybe especially in Florida. This state is among the most traffic accidents in the United States. Compared to the accident statistics for the various locations inside Florida, it turns out that downtown In Fort Lauderdale and Miami is at times the worst.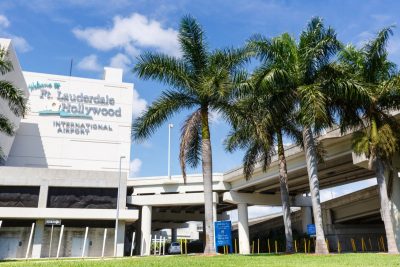 Airport
Fort Lauderdale–Hollywood International Airport is one of two airports serving this part of Florida, along with Miami International Airport. Fort Lauderdale is a major airport, with four terminals that together handle approximately 37 million passengers annually.
All 14 companies offering car hire at the airport are gathered in a separate centre next to Terminal 1. If you land at one of the other three terminals, you will be dependent on the shuttle buses that go to the car rental center. The companies include Avis, Hertz, Budget, Sixt and Thrifty, as well as several that most people only know from the United States.
The airport is about 4.3 miles from downtown Fort Lauderdale, with a drive time of about 15 minutes. If your hotel is located on the beach, you must expect around 10 to 15 minutes extra driving time.