Car rental Hong Kong
Find the best price for car hire in Hong Kong. Goautos.com compares prices from well-known car rental companies in Hong Kong. Search now to see the best deals!
Hong Kong guide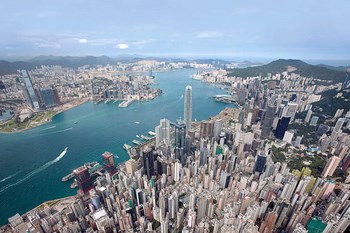 Hong Kong (Chinese: Xiang Gang) is located on the southeast coast of China the South China Sea.Hong Kong is a special administrative region (SAR), which has a high degree of autonomy. Region Hong Kong consists of 3 districts: Hong Kong Island, Kowloon Peninsula and the New Territories (which includes part of the mainland and some islands).
Hong Kong is one of the most densely populated areas in the world, and the city has 7,000,000 inhabitants (2011). It is also regarded as the world's busiest port and is also the world's 3rd leading commercial and financial center – after London and New York.In addition, Hong Kong is one of Asia's most dynamic regions and one of Asia's wealthiest communities.
The city has a subtropical climate with dry, mild winters and hot, humid summer.
Hong Kong has had great tourism since the 1990s, and had 36 million visitors in 2010. The city is known for its skyline with numerous high-rise buildings and skyscrapers. Hong Kong is frequently described as a place where "East meets West". The culture is a mix of the territory's Chinese roots and influences from its time as a British colony.
Hong Kong is a shopping mecca with numerous large shopping centers, department stores, outdoor markets and shops.
Some of the most popular attractions in Hong Kong include view of the city from the mountain "Victoria Peak" (552 m) where you can also visit the shopping and leisure center "Peak Tower" Skyscrapers along harbor "Victoria Harbour", Hong Kong Heritage Museum – with comprehensive exhibits, history, art and culture Art Museum "Hong Kong Museum of Art" and the 305 meter high building Banc of China from 1990.
The city also has a maritime museum, railroad museum, science museum and folk museum. In addition, several amusement parks in the city – including the Hong Kong Disneyland Resort. There are also excellent opportunities for swimming here with sandy beaches.
It also recommended a visit to the island of Lantau, where one can see an impressive 26 meter high Buddha statue.
The city's main airport Hong Kong International Airport is located 40 miles west of downtown.