Car rental Jamaica
Find the best price for car hire in Jamaica. Goautos.com compares prices from well-known car rental companies in Jamaica. Search now to see the best deals!
Jamaica guide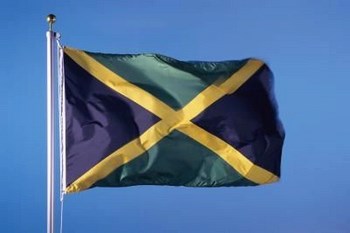 Jamaica is an island in Major Antilles, and is the third largest island in the Caribbean after Cuba and Hispaniola. The island has a population of 2,889,187 inhabitants (2012).The capital is Kingston which has one of the largest natural harbors in the world, Kingston Harbour.
Christopher Columbus was the first European who came to Jamaica in 1494. The island was a British colony from 1665 to 1962, and is today part of the British Commonwealth with Queen Elizabeth II as the formal overhead. The official language is English but the most common are patwa, a creole of vocabulary mainly from English.
Tourist attractions on the island include Dunn's River Falls in St. Ann, YS Falls in St. Elizabeth, the Blue Lagoon in Portland, and Port Royal. Most beautiful beaches are on the north and west coast of the island. The island has an abundance of wildlife, and there are also crocodiles and dangerous snakes. In recent years, it created several nature reserves.
The climate in Jamaica is tropical, with hot and humid weather, although higher inland regions are more temperate. The highest mountain is Blue Mountain Peaks which is located 2256 meters above sea level. Some areas on the south coast, such as Liguanea Plain and the Pedro Plains, are relatively dry. Jamaica lies in the hurricane belt of the Atlantic Ocean.
Jamaica has had one of the highest murder rates in the world for many years, according to UN estimates. Many human rights activists call Jamaica "the most homophobic place on earth." 90.9% of Jamaica's population is African background, but it's still a white upper class that dominates.
The country is known for its music with the renowned reggae musician Bob Marley into the breach. Ska, Mento, Rocksteady, Dub, and more recently, dancehall and ragga, music genres, all originated from the island. Ian Fleming, who lived in Jamaica, repeatedly used the island as inspiration for the James Bond novels.
The Jamaican cuisine is known for using a special blend of spices. Jamaica is also home to Red Stripe beer and Jamaican Blue Mountain Coffee.
The island's largest airport, Sir Donald Sangster International Airport, located in the resort city of Montego Bay.Other major airports are Norman Manley in Kingston and Ian Fleming in Boscobel, Saint Mary Parish.