Car rental Karlsruhe
Find the best price for car hire in Karlsruhe. Goautos.com compares prices from well-known car rental companies in Karlsruhe. Search now to see the best deals!
Karlsruhe guide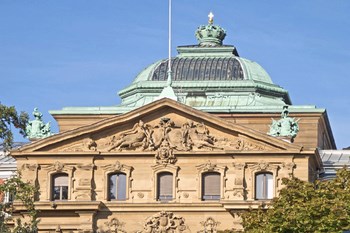 Karlsruhe is a city in the state of Baden-Württemberg located in southwestern Germany, near the French-German border and the River Rhine.Karlsruhe was founded in 1715 as Karlsruhe Palace, when Germany was a series of principalities and city-states.
The city is known for its distinctive architecture and urban planning of the city. In the center of the structures, the castle was built, and from this center radiated the 32 streets out. Because of this, the planning system may resemble a fan Karlsruhe has been nicknamed the "fan city".   Many of the streets are today, and the castle (or palace as it is often called) with park and botanical garden in the middle of this structure, it is certainly worth a visit.
Due to similarities with the U.S. capital, it has been speculated that Karlsruhe has been the model for city planning in Washington, DC
The city has a good cultural activities such as theater, museums and concert halls. One of them is the State Art Gallery with paintings from six different centuries. The city has its own opera.
The railway station is located recreation area Stadtgarten where there is also a zoo. The city is a university and research center. There is an extensive research and development with a focus on sustainable energy and Internet technologies in the city.
The nearest major airport is Baden Airpark is located 40 km from the city of Karlsruhe. Another major airport is Stuttgart Airport, ca. 84 km from Karlsruhe.