Car rental Lyon
Find the best price for car hire in Lyon. Goautos.com compares prices from well-known car rental companies in Lyon. Search now to see the best deals!
Lyon guide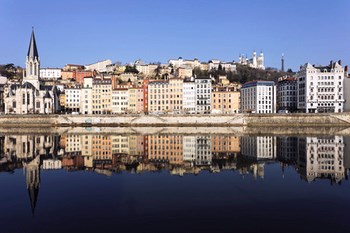 Lyon, located in the French region of Rhône-Alpes, is the capital of the Ministry Rhône. The two major rivers Saône and Rhône rivers in Lyon, which has approx. 500,000 inhabitants (2010). Considered the suburbs, runs population up to around 1.5 million. Both Saône and Rhône is navigable, which made Lyon a central communication hub between the Mediterranean Sea and the northern France – and one of the country's most important trade cities.
The Roman colony of Lugdunum, the forerunner of Lyon, was founded already in 43 BC., And it was long the capital of the Roman province of Gaul. In Roman times – and throughout much of the Middle Ages – it was shifting powers that ruled until the city was placed under the French king in 1312.   Both the Renaissance and the 1800s witnessed a tremendous expansion Lyon who laid the foundation for the strong position of the city still has.
Lyon can be divided into three main sections. Vieux Lyon (the oldest part) west of the Saône, the modern city center on the peninsula between the two rivers and the younger part of town on the east side of the Rhone.
Many of the most popular attractions located in Vieux Lyon. This includes the the Gothic Cathedral of St-Jean (begun in the early 1100s) and the Notre-Dame de Fourvière from the late 1800's. This neighbourhood was extensively restored by 2 World War II and is entirely on the UNESCO World Heritage List. Also in the modern city center are some sights. Here, in particular a couple of interesting museums include: The Great Art Museum "Palais des Arts" and a distinctive textile museum.
The city's "heart" is "Place Bellecour" with the equestrian statue of Louis 14th From here, the bustling shopping street "Rue de la République", which ends at the Old Town Hall from the 1600s. Also the famous pedestrian street "Rue Victor-Hugo" starts at Place Bellecour. In the newest part of the town including Part-Dieu, an area with modern architecture and a number of smaller and larger supermarkets, stores and cultural institutions.
The nearest airport is Aéroport Lyon-Saint Exupéry, located 20 km east of the city.