Car rental Naples
Find the best price for car hire in Naples. Goautos.com compares prices from well-known car rental companies in Naples. Search now to see the best deals!
Naples guide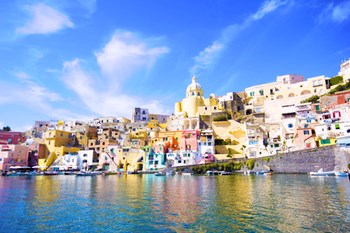 The port city of Naples is located on the southwest coast of Italy by the Tyrrhenian sea, and is the capital of the region of Campania. The city is located specifically in the Gulf of Naples – not far from Mount Vesuvius – (measuring 1270 m).
Naples is the most populous city in Southern Italy, and has 1 million inhabitants. If it is estimated metropolitan area with suburbs, its population rises to almost 4.4 million.
From the port of Naples is a ferry connection to such Sicily, Sardinia, and Tunisia.
Naples is rich in history and is an economic and cultural center of the region. The city is famous for its castles, palaces and art museums. The historic center of Naples is a UNESCO World Heritage Site.
The city has a number of popular tourist attractions – including the castle "Castell dell'Ovo" from 1128 – on the island of Megara, fortress "Castel Nuovo" with its five towers from 1282 and "Teatro San Carlo" from 1737 – the oldest opera house in the world still operating.
Other attractions in Naples include The royal castle from 1603, Naples Cathedral from 1299 and the National Museum "Museo di Capodimonte" – which is one of the most important art galleries in Italy – where you can see works by Bellini, Raphael, Goya and Caravaggio etc.
In Naples there are good shopping opportunities and the city's main shopping street "Via toled" are a number of designer boutiques.
Otherwise, the city has several parks and recreation areas – including "Villa Comunale" located by the sea. Here's park with statues and fountains, a zoo and an aquarium.
The city's airport – Naples Airport – located 7 miles north of downtown.