Car rental New Orleans
Find the best price for car hire in New Orleans. Goautos.com compares prices from well-known car rental companies in New Orleans. Search now to see the best deals!
New Orleans guide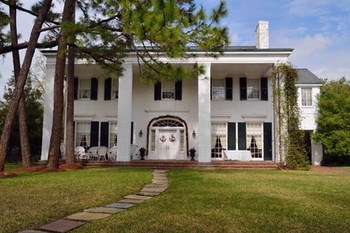 New Orleans is where the Mississippi River empties into the Gulf of Mexico, and is the largest city in the U.S. state of Louisiana.The city has a population of around 470,000 inhabitants (2010).
Much of the city is lower than the mean water level of the Mississippi, and the city is therefore very vulnerable during the many hurricanes that often blows here – something residents painfully got through when hurricanes "Catherine" and "Rita" raged in 2005/2006.
It was the French who founded New Orleans in 1718. Until Louisiana, a part of USA in 1803, was New Orleans' political history relatively turbulent – where the French and the Spaniards took turns to "own" the town.New Orleans was also one of America's largest slave markets.
The modern New Orleans is the most important port city states around Mississippi – and have since 1947 had status as so-called free ports. Economically, the petroleum industry and tourism are the main sources of income.
A major tourist attraction in New Orleans is the old French Quarter "Vieux Carré". Here is the narrow, quaint streets and beautiful gardens. The town is also the magnificent Louis Cathedral from the late 1700's. Also the famous vegetable market "French Market" located here.
The main shopping areas are however in the newer, modern neighbourhoods. The most famous shopping street "Canal Street". In these parts of the city there are also a variety of beautiful, lush parklands.
Otherwise, New Orleans marked by its history as "jazz's hometown" and one of the great sons of Louis Armstrong – who both have a park and an airport named after him. There are still many active jazz clubs in the city – which is also famous for its wild, annual carnival, "Mardi Gras".
There are two major airports in New Orleans – Louis Armstrong New Orleans International Airport, located 19 km west of the city center and New Orleans Lakefront Airport. This is located 7 km northeast of downtown.