Car rental Osaka
Find the best price for car hire in Osaka. Goautos.com compares prices from well-known car rental companies in Osaka. Search now to see the best deals!
Osaka guide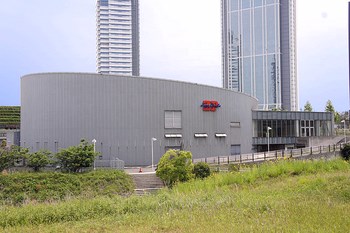 Osaka is located on the south coast of the island of Honshu, the Osakabukta. With its 2.7 million inhabitants (2010) is the Japan's third largest city. Osaka is also the center of the country's second largest industrial region, Hanshin, which also includes the cities of Kobe, Amagasaki, Kishiwada and Nishinomiya.Also, Japan's ancient capital of Kyoto is located adjacent to this area. Hanshin stands for the fifth of Japan's total industrial production.
Osaka is also an important traffic junction, and also a significant port and trade. In addition, there are several universities and colleges here.
Already in the 600s there was a market where Osaka is located today, and in medieval times it was known under the name of Maniwa. In 1909 the city was the victim of a disaster fire, where much of the city was laid in ashes. Also during the 2 World War II, parts of the city destroyed. Overall, however, rebuilt, and Osaka is today a modern city. The old urban structure is preserved, and some of the specificities of Osaka city, all canals, which is a result of the city was originally built on a river delta.
Otherwise Osaka one of Japan's most prominent cultural cities, where especially the theatrical arts in many forms carried on. The over 300 year old puppet tradition "Bunraku" must be particularly mentioned. The puppets used are in full human size, and Osaka has a special scene just for this type of theater – The National Bunraku Theatre. This theater form has since 2003 been on the UNESCO World Heritage List as a particularly worthy of preservation of cultural expression.
Osaka also has several architectural gems to show off. In addition to several Shinto and Buddhist temples are Osaka Castle, one of the city's proudest buildings. It was constructed in 1583 and is regarded as the symbol of Osaka. If you are looking for a completely genuine Japanese cultural experience, one can take a 1 ½ hour drive to the mountains southeast of the Osaka. Where is the old, picturesque village Chihayaakasha at over 1100 meters altitude.
Osaka is also a great shopping town with several shopping crowds. One of the most popular visitor destination in this respect shopping arcade Ebisubashiuji. And if you want to enjoy Japanese gourmet traditions, many opportunities virtually anywhere in the city center.
The nearest airport is Kansai International Airport, located about 50 miles southwest of downtown.