Car rental Piteå
Find the best price for car hire in Piteå. Goautos.com compares prices from well-known car rental companies in Piteå. Search now to see the best deals!
Piteå guide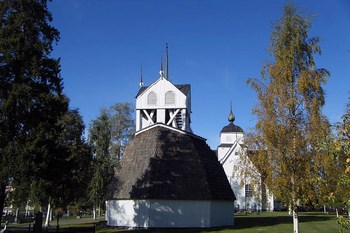 Piteå is a Swedish city and municipality in northeastern Norrbotten Sweden Located at Pite älvs outlet in the Gulf of Bothnia.Home to 22,913 residents (2010) in the village that is the administrative center of Piteå Municipality
Because of its location on the Gulf of Bothnia is the town a popular resort in summer, accounting for half of Nordbottens tourism. Piteå havsbad is a recreation area located 10 km to the south and is primarily known for its 5 km long beach. There is also a water park, a large camping and activity center.
When it comes to culinary interest Piteå is famous for its pitepalt, a dish consisting of potato ball with minced pork.  Piteå has a rich cultural life, and is known for the festival Piteå dancer and and laughing, PDOL, which attracts both national and international artists last week of July every year.
In 1911 opened the railway line Älvsbyn-Piteå railway and it was to lead to increased immigration. Also in recent years, migration to the village and the municipality. Piteå has traditionally had a strong forest industry, and the port is also of importance. The municipality is a major center for both research and production of renewable energy sources.
The center structure originates from the late 1600's, and is concentrated around the City Hall Square. The oldest building is the church from 1686. In the main street there are two major shopping malls.
The nearest major airport is outside Pitea Luleå Airport is located 56 km to the north.