Car rental Praia Da Rocha
Find the best price for car hire in Praia Da Rocha. Goautos.com compares prices from well-known car rental companies in Praia Da Rocha. Search now to see the best deals!
Praia Da Rocha guide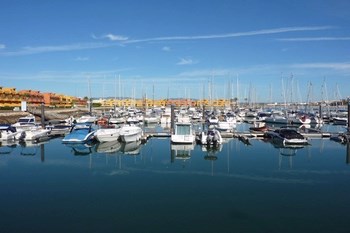 Praia Da Rocha is a beach area on the outskirts of the city of Portimao on the Algarve coast in southern Portugal.Beach is the 1.5 km long – and is one of the finest and most popular in the Algarve region.
The name Praia da Rocha ("Rock The Beach") is that the beach periodically broken by stones and huge rocks of various sizes and formations. Some of these are up to 20 meters high. Tourists from all over the world come here in large numbers every year.
Along the beach there are a variety of restaurants, discos, nightclubs and bars – which contributes to a large and varied nightlife offers both day and night during the tourist season. The place also has its own casino. The hotels and shops are close together, making Praia da Rocha a popular center not only for recreation but also for shopping.
Although it may be clogged with tourists in Praia da Rocha, seem rarely crowded – which is due to that the beach is not only long but also very broad. Along the beach, behind the rocks is the long avenue Tomás Cabreira, where most of the hotels, bars and shops are located. And at the end of the avenue we find the site's main historical attraction – the castle Santa Maria de Ribamar from around 1700. It was built as a defense of pirates, and from the top there is a wonderful view of the beach.
It is said that Praia da Rocha is one of the Algarve's most photographed places, and it was here the whole tourism investment in the Algarve coast began in the 1930s.
The nearest airport is Faro Airport, located 72 km east of Praia da Rocha.