Car rental Salvador
Find the best price for car hire in Salvador. Goautos.com compares prices from well-known car rental companies in Salvador. Search now to see the best deals!
Salvador guide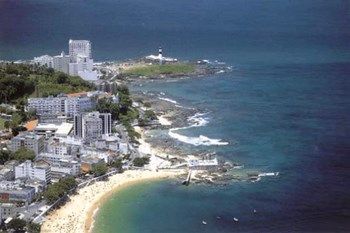 Salvador is located northeast of Brazil's Atlantic coast, and is the capital of the state of Bahia. The town lies on a peninsula at the entrance to the bay "Bahia de Todos os Santos". The city has 2.7 million inhabitants, while the metropolitan area has a population of 3.6 million (2010).
Salvador is an important commercial and industrial center of northern Brazil, and has a significant export port.The city has a number of buildings from the colonial era, and is known for its rich cultural life. In Salvador's museums in history – arts and culture and the carnivals are popular for both locals and tourists.
The center of Salvador is divided in two parts, upper and lower. Upper Town "Cidade Alta" is located on a 80 meter high cliff and are associated with lower city "Cidade Baixa" with transport lift "Elevador Lacerda". In the upper town's most tourist attractions – including old town "Pelourinho", which is a UNESCO World Heritage Site. Here is a series of baroque churches – including the beautiful "Igreja Sao Francisco" from 1720's with its gold-plated interior.
Other tourist attractions in Salvador include palace "Palacio Rio Branco" from 1549 and fortress "Forte de Santo Antônio" from 1598. In addition, it offers sandy beaches, beautiful scenery and great shopping.
Salvador International Airport is located 25 miles northeast of downtown.