Car rental Santander
Find the best price for car hire in Santander. Goautos.com compares prices from well-known car rental companies in Santander. Search now to see the best deals!
Santander guide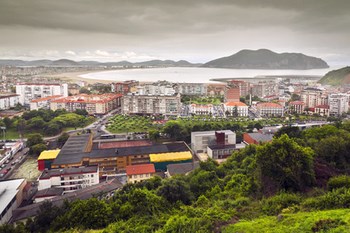 Santander is the capital of the northern Spanish region of Cantabria, and is a port city in the Bay of Biscay. The population is approximately 185,000 inhabitants (2011).
In Roman times the city was known as Portus Victoriae Iuliobrigensium. The current name is based on a recall after Saint Emeterio, a martyr who according to tradition was halshuggget 200's and buried here.
One reason why it was founded a town in the Bay of Santander, was the great port options – and it was just as an important seaport Santander expanded from the Middle Ages onward. Although Santander's history thus goes back to ancient times, did not formally state until 1755.
In 1941, Santander hit by a fire which destroyed a large part of the city in ashes. The fire also destroyed most of the town's medieval buildings – including the Romanesque cathedral.
Early in the 1900s Santander became a popular resort for the Spanish royal family, and the "Palacio de la Magdalena" was built as a royal residence in 1909. This contributed to the city also became a popular destination for others – and the great recreation and swimming spots formed a good basis for the development of commercial tourism. Santander is still one of the most popular resorts in this part of Spain.
The city has otherwise Museum, a maritime museum, and an archaeological museum.
Altamira caves with famous cave paintings found in the town.
The nearest airport is Santander Parayas Airport, located 7 miles south of downtown.