Car rental Sapporo
Find the best price for car hire in Sapporo. Goautos.com compares prices from well-known car rental companies in Sapporo. Search now to see the best deals!
Sapporo guide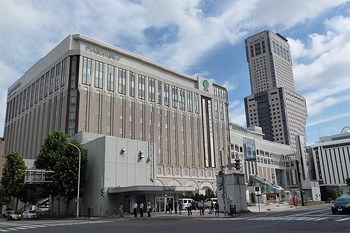 Sapporo is located southwest of the island of Hokkaido – and is also the capital of the province of Hokkaido. The city has just under 2 million inhabitants (2010). SAPPORO most important industries   tourism and food processing.Several of Japan's largest brewery located in Sapporo. Among other becomes known Sapporo Beer produced here.
Although Sapporo is not received formal city status until 1922, it was already clear in 1876 filed a university here. Until 1972 the city was relatively small, but in connection with that Sapporo was commissioned to organize the Winter Olympics that year, it was decided to develop it into a major city. An indirect result of the city's Olympic status is the annual Sapporo Snow Festival, such as includes a very popular ice sculpture competition. Sapporo is at all a typical vintersportsby, with many opportunities for diverse skiing.
Among the sights of Sapporo is a small wooden building with a bell tower in the Norwegian design from around 1870. It functions as an important symbolic building in the city. Otherwise shinto temple Hokkaido Jinju from 1869 a popular destination. The city also has a beautiful botanical garden, and numerous museums. The most important of these is the Hokkaido Museum of Modern Art, Museum of Miyanomori ølmuseet to Sapporo breweries.
Sapporo also has its own famous entertainments coats – Sapporo – which is one of the largest and most famous of its kind in all of Japan.
Nearest international airport is New Chitose Airport, which is approx. 42 km southeast of Sapporo.