Car rental Skiathos
Find the best price for car hire in Skiathos. Goautos.com compares prices from well-known car rental companies in Skiathos. Search now to see the best deals!
Skiathos guide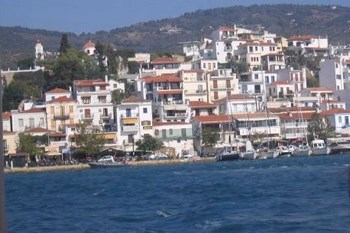 Skiathos is the most popular of the total of over 1,400 islands in the Sporades, situated off the east coast of Greece.It has an area of 47km2 and a population of about 6200 (2010).
Tourists visiting Skiathos has 70 beaches to choose from, and most tourists come here just to swim, sunbathe and relax.
The island is already featured in around 500 BC Kr., And played a key role during the so-called Persian Wars.
Along the coast of Skiathos is whitewashed hotel complexes in a row, and charter tourists from across Europe fill hotel rooms. It is also natural beauty of the island, which in many parts is dominated by green olive and pine trees. There is a shortage of historical sites in Skiathos, but many tourists are happy to take an excursion to the old capital Kastro, situated north of the island. Set on a high cliff makes you here has a wonderful view.
Otherwise, it can be mentioned that some of the famous movie "Mamma Mia!" was filmed on Skiathos. Even more scenes from the movie are also place on the neighboring island of Skopelos.
3 km northeast of the center of the island's main town – which simply called Skiathos Town – Situated airport "Skiathos Airport", which also operates the popular neighboring islands of Alonissos and Skopelos. Every summer thousands of tourists arriving here. Many of the island's inhabitants, tourism as a career, but working on the mainland outside the tourist season.