Car Rental Greece
Compare prices and find cheap car hire in Greece from well-known and local car hire companies. Insurances and unlimited mileage are included. Save up to 70% on car rental in Greece through us.
Greece guide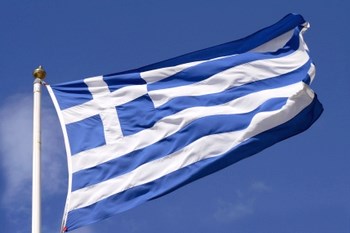 Greece is located in the southeast of Europe, specifically in the far south of the Balkans. In addition, the country includes a number of larger and smaller islands in the Aegean Sea, as well as the island of Crete. The mainland part of Greece is bordered by Albania in the northwest, to Macedonia and Bulgaria to the north, and to Turkey to the east. The population is around 10.8 million. (2010), and the country covers an area of approx. 132,000 km². In the capital Athens there are 745,500 people (3.5 million if the entire metropolitan area is counted).
Other major cities are Thessaloniki and Piraeus on the mainland, Heraklion (Iraklion) on Crete and Rhodes town on the island of Rhodes.
The landscape both in Greece itself and on many of the islands (including Crete) consists of a lot of mountains – with several peaks reaching up to between 2000 and 3000 meters altitude.
Greece has a number of historical attractions to offer – several dating back to antiquity – and a number of them are a UNESCO World Heritage Site. This applies to, among other things, The Acropolis of Athens, and the remains of the Minoan culture of Crete (among others, the Palace of Knossos) – which is from the time between approx. 2000 and 1450 f. Kr.
The main airport in Greece, Eleftherias Veniselos International Airport, is located a few kilometers east of Athens. Otherwise, the airports of Rhodes and Crete are very busy – and have large tourist traffic during the summer months.
Driving in Greece
The highway in Greece is in relatively good condition and is easy to drive on. The country roads can be less clear, and you should drive something more defensive and cautious on these, especially along the coast and up in the mountains. If we disregard Athens and Thessaloniki, there is rarely so much traffic on Greek roads that the drive becomes uncomfortable and tiring. On the contrary, you will find many stretches of beautiful landscape that are perfect for those who want to explore the country by car rental. This also applies on the Greek islands, where car is often needed if you want to get around.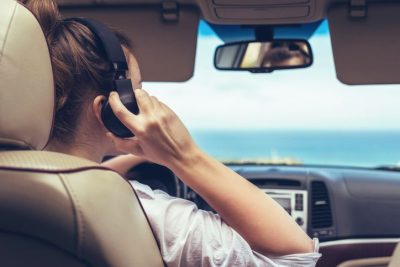 Traffic rules in Greece
In Greece, drive on the right side of the road.
Driving lights are mandatory on the car at reduced daytime visibility.
All use of a mobile phone is prohibited when the engine is running, except hands-free.
It is mandatory with seat belt for driver and passengers.
Children under 3 years of age and less than 11 years of age (or less than 135 cm) should always use an approved child seat/child restraint equipment suitable for the height and weight of the child.
Children under 10 years of age should be placed in the back seat.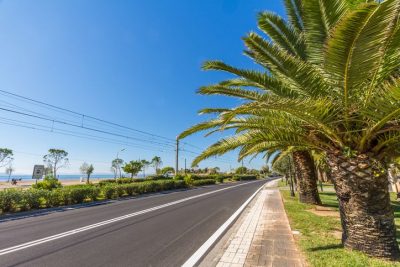 Speed limits in Greece
Unless otherwise specified by signage, the following speed limits apply to the whole of Greece:
Cities and towns: 50 kilometers/h
Country roads: 90 kilometres/h
Highways in urban areas: 110 kilometers/h
Motorways: 130 kilometers/h
Alcohol border in Greece
In Greece, driving is not allowed if the blood alcohol level exceeds 0.5° (0.5 g/l). If you have an alcohol level above 0.5, you will be fined. You may also risk confiscation of your driver's license in severe cases.
Recommended car hire car hire rental services
Greece is an exciting country to explore with car rental, especially if you are interested in ancient history, beautiful fishing villages, and the relaxing life along the country's coast. Here are a number of suggestions for driving routes in different regions of the country.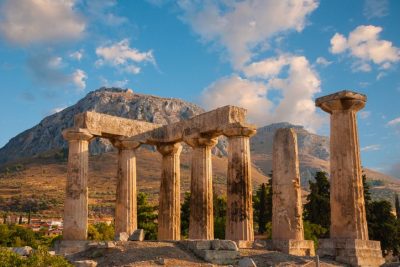 Tour of the Peloponnese
The Peloponnese peninsula is the large area located just southwest of Athens. The area is considered particularly important for the origin of civilization. Here, the first major cities in Europe were founded,including Sparta, Corinth, Mycenae, and not least Olympia, which is also the origin of the Olympic Games. The landscape of the large peninsula offers contrasts, with high mountains, rivers and waterfalls,and beautiful coastal landscapes. It's easy to drive around the Peloponnese, and everywhere you'll find historical monuments,ruins and traces of our earliest civilization. There are also beautiful villages galore on the peninsula, especially on the coast where you will find some of the best beaches in Greece.
Tour of Crete
Crete is the largest of the Greek islands, and also the most populous. As in the rest of the country you will find many historical sights, archaeological excavations and other traces of former civilizations on the island. Crete is also a great place to holiday, and the island is easily explored if you have a car at your disposal. There are a number of large towns in Crete, including Heraklion and Chania, and numerous beautiful mountain villages and fishing villages. Although it is possible to take a car ferry from the mainland, it is usually best to pick up a rental car when you are first on the island. Car hire companies can be found at all Crete airports, in the cities, and at the most popular seaside resorts.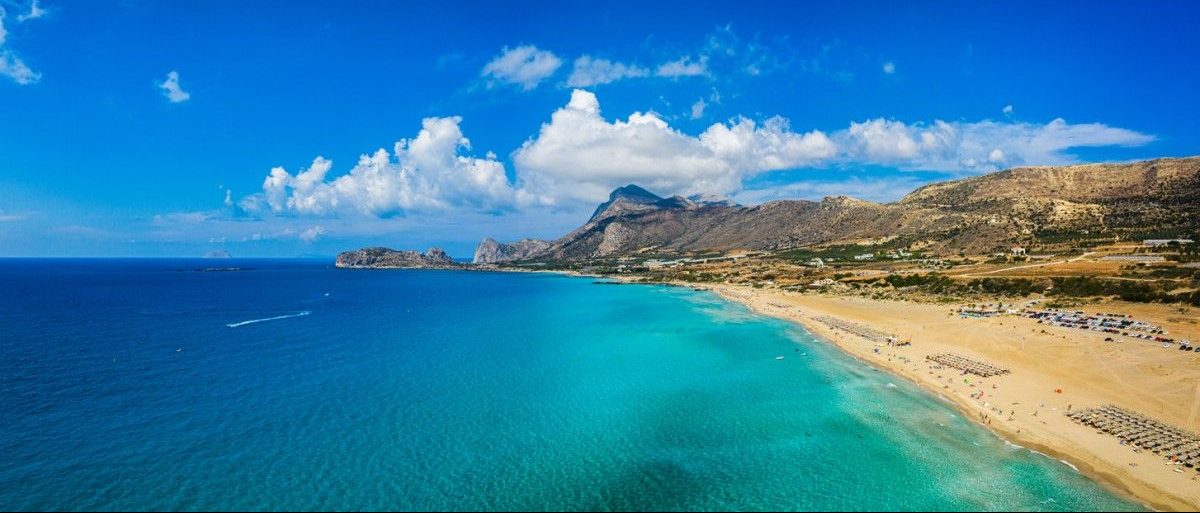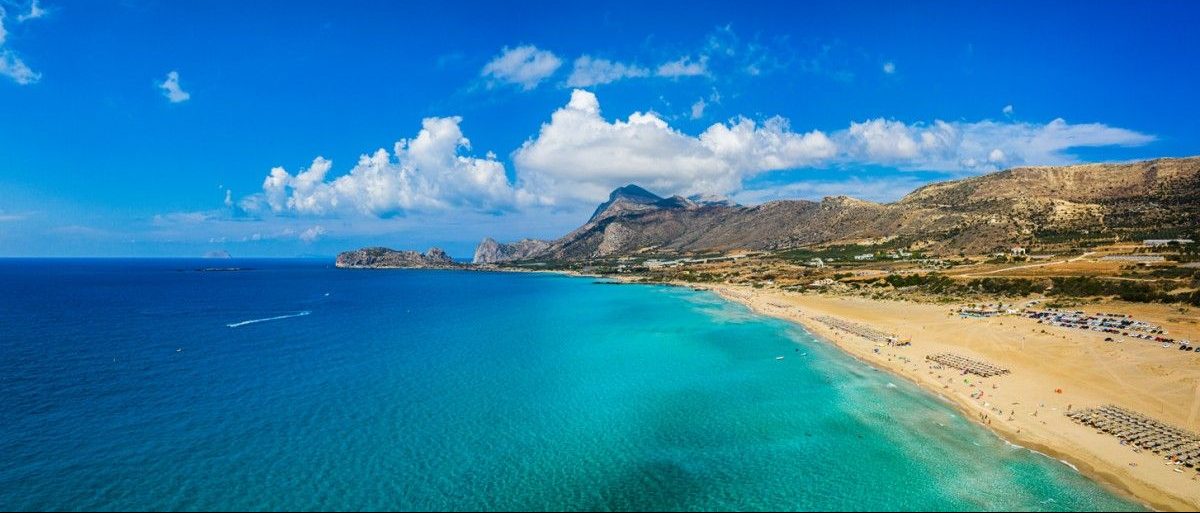 From Athens to Thessaloniki
Thessaloniki is located north of Athens, not far from Macedonia, and in a bay on the Aegean Sea. The drive is quite long, but you travel past a number of places that are very exciting. Among other things, you can catch up with the ancient city of Delphi, the place where the famous oracle was locatedand is now a UNESCO World Heritage Site. Further north of Delphi, stop by Olympos, the mountain that ancient Greeks believed to be the residence of the Greek god Zeus and his wife Hera. Along the way you will pass a number of beautiful villages and towns worth a trip by, and you can take detours to the fishing villages by the sea. If you want to see more of the most beautiful places in Greece, you can lay the route via, for example, the beautiful town of Ioannina, and then the unique monastery complex in Meteora.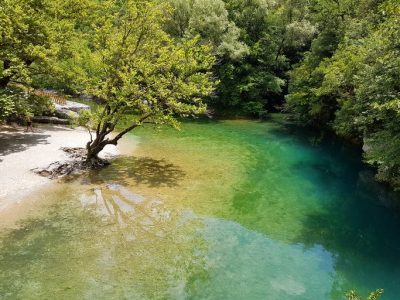 From Athens to Ioannina via peloponnese
One of the more extensive and most exciting rides you can take based on Athens is to Ioannina via the Peloponnese. Car rental to Corinth, where the Peloponnese starts, can be made in around 1 hour. Then you can drive along the north coast of the peninsula up to Patras, where there is a bridge connection to the mainland. From there, head on to Amfilochia, and take a detour to the west of Preveza, before heading to Ioannia, which is further north. Along the entire route you pass beautiful landscapes, seaside resorts, fishing villages, historic sights,and you drive mostly on good roads.
From Athens to Chalkic and Euboea
The ancient town of Chalkia lies in the strait between the mainland and the island of Euboea, just northeast of Athens. The city is mentioned in homers Iliad, and was long an important trading center in this part of Greece. In Khalkis you will experience, among other things, the ruins of ancient temples,an impressive 15th-century fortress, many exciting museums,and ruins of Byzantine monasteries. From there, take either the bridge or the ferry over to Euboea, where you will find beautiful seaside fishing villages that offer a unique atmosphere. There are great beaches around virtually all of Euboea, many of which are located in bays that provide perfect bathing conditions.


Companies you can rent a car from in Greece
All the famous international car hire companies can be found throughout Greece. Actors so Hertz, Sixt, Avis, Budget, National, Thrifty and so on are usually always represented at the airports, in the cities and at the holiday destinations on the Greek islands. In addition, you can rent a car in many places from lesser-known companies, including a whole range of Greek firms, such as Kosmos, Morphis and AutoUnion.
7 frequently asked questions about car hire in Greece
Do I have to pick up and drop out my rental car at the same location in Greece?
The vast majority of car hire companies in Greece allow you to pick up and deliver your car at different locations. However, they assume that the company has offices in both places. You usually have to pay a one-way rental fee, and the price varies from company to company. This is given when ordering the car online, and you choose different delivery location.
What is the age limit for renting a car in Greece?
Most companies require the driver to be at least 21 years old and have had a driver's license for at least 1 year. At some companies, only the driver is required to have a driver's license for 1 year, which makes it possible to get a rental car if you are at least 19 years old. All drivers under the age of 25 must expect to pay an additional fee.
What does it cost to have an extra driver?
Some companies offer car rental with one additional driver at no additional charge, while others charge a fee. The size of the fee varies both in terms of which company you rent from and the category of car you rent. A regular level is from 3 Euro to 10 Euro per day, per additional driver.
What documents do I need to include in the car?
When driving a car in Greece it is required to always include the following documents:
Valid driver's license.
Valid ID (Passport is best abroad).
Insurance certificate (this is obtained by the car rental company when you pick up the car).
Vehicle license/certificate of ownership (this is obtained by the car rental company).
If you have an international driver's license, you should take this with you too, even if it is not required in Greece.
Which type of car fits best in Greece?
If you are driving around Greece with a rental car in the summer, it may be important that the car has well-functioning air conditioning, especially on long drives on the mainland. You will not get any particular need for four-wheel drive or SUV in Greece. Choose your car in terms of the space you need, how much baggage you will bring, and in terms of comfort and safety.
Is it common for toll booths in Greece?
In Greece, the vast majority of roads are without toll booths. The exceptions are parts of the Attiki Odos motorways (crossing Attica), Egnatia Odos (northern Greece), Corinth-Patras (Peleponnese Peninsula) and A1 that run between Athens and Thessaloniki. For tourists, it is easiest to pay with coins, banknotes or cards. The prices for driving on toll roads are relatively affordable in Greece.
Who do I contact if I am involved in a car rental accident in Greece?
The emergency number in Greece for ambulance, fire brigade and police is 112. You should only call this if you have been involved in an accident in which there is personal injury, in the event of a fire, or in other serious cases and emergencies. You should also contact the car rental company and/or insurance company you are using.
Second number:
Police – 100
Fire Brigade – 166
Medical Assistance – 199
Roadside assistance – 104 or 154