Car rental Sodankylä
Find the best price for car hire in Sodankylä. Goautos.com compares prices from well-known car rental companies in Sodankylä. Search now to see the best deals!
Sodankylä guide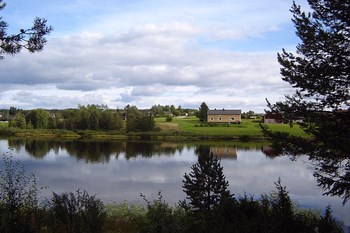 Sodankylä (Northern Sami: Soađegilli) is a village and a municipality located in the province of Lapland in Finland.It has a population of 8809 (2012) inhabitants. It is Finland's second largest municipality by area.
The northern part of Sodankylä belongs to the Sami settlement area. Northern Sami is an official language beside Finnish in this area, but there are very few Sami-speaking area.
Luosto is a famous tourist destination located about 30 km south of the center of Sodankylä. Lusto offers everything from ice climbing to reindeer safari to ski slopes and good cross-country possibilities. Luosto has even "santa-excursions" on the menu. Since 1986, arranged Sodankylä Midnight Sun Film Festival.
It has great hotels and accommodations that often include spa and sauna. The place is famous for its winter activities but also receives many visitors in the summer as primarily seeking unspoiled nature. Interesting sights are the old church from 1689 which is made of wood and the new church from 1859 made of stone. Northern Lights Chapel is a new chapel in 1986 and a donation from architect Kari Ojala.
Luosto is home to the only open amethyst mine in Europe, and it is possible to visit the mine. The Finnish Army jege brigade that trains soldiers to the cold climate is in Sodankylä.
Sodankylä airport used only militarily and is not for commercial aircraft. Kittila Airport is 80 km away Sodankylä, while Rovaniemi, known as Santa Claus Airport, located 100 km from Lusto.