Car rental Stokmarknes
Find the best price for car hire in Stokmarknes. Goautos.com compares prices from well-known car rental companies in Stokmarknes. Search now to see the best deals!
Stokmarknes guide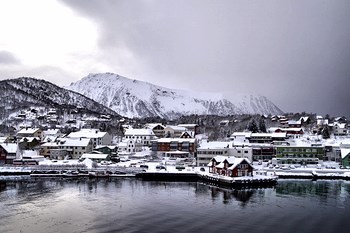 Stokmarknes is the main town in Hadsel municipality in Vesterålen in Nordland county. The city has   3198 inhabitants (2012) located on Hadseløya.National Highway 82 passing Stokmarknes
The city is known for being home to the quick route. In addition to the Hurtigruten ASA has its headquarters   Stokmarknes, is also a coastal museum here where one can get a good idea of Hurtigruten history.Norway's most famous tourist attraction and pride has a history that dates back to the 2nd July 1893 when the ship DS Vesteraalen for the first time began the stretch Trondheim -Hammerfest.
The offices too quick route lies in the venerable and ancient premises Vesteraalens BDS, while coastal museum located in modern premises at Hurtigruten docks. The museum also includes the old coastal steamer MS "Finnmarken" from 1956 which is a whole ship open to visitors.
Vesterålens breathtaking scenery has a lot to offer visitors. This is where the famous Troll Fjord in Raftsundet located. Vesterålen has little luminance and is perfect for observing the northern lights. One of the major attractions is whale watching. Vesterålen consists of many large and small islands, and the area is ideal for sea kayaking. An idyllic islands provide shelter from the ocean, but for those who like to be more exposed to the outer side of Vesterålen perfect.
5 km north of Stokmarknes Langøya is Stokmarknes Airport, Skagen. It is one of the busiest regional airports.