Car rental Thisted
Find the best price for car hire in Thisted. Goautos.com compares prices from well-known car rental companies in Thisted. Search now to see the best deals!
Thisted guide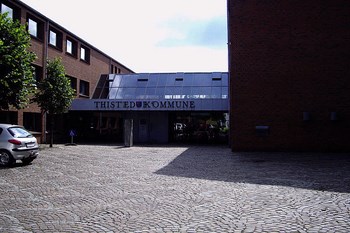 Thisted is a city in the eastern municipality of Thisted in North Jutland in Denmark .It has a population of 13 138 (2012) inhabitants.
Thisted is named after the Norse god of war Ty. The people have lived in the area since the Stone Age, and possibly it was for many years regarded as a sacred place suitable for sacrifices.
The largest burial mound from the Bronze Age in Denmark is located in Thisted. The barrow is 175 meters long and was built between 1800 and 1000 BCKr .. Thisted have a church in the Gothic style of the late 1400's that has inscriptions on the outside.
The center has steep streets and small squares. It's nice to walk in the narrow streets because of the many historic buildings from different eras is well marked, or sit down and have a coffee at the "Big Peat" which is the core of the old city. It also has trendy shops.
Another thing Thisted is known for is an organic beer made in Thisted brewery. Thisted is 100% self-sufficient in renewable energy. This development has come from below by involvement of local businesses, grassroots organizations and citizens themselves. For this effort, the city has received the prestigious European Solar Prize. Municipality shall be included in a test project for large wind turbines.
The nearest major airport is located in Aalborg 92 km from the center.
Another major airport is Karup Airport which is 95 km away.