Car rental Tokyo
Find the best price for car hire in Tokyo. Goautos.com compares prices from well-known car rental companies in Tokyo. Search now to see the best deals!
Tokyo guide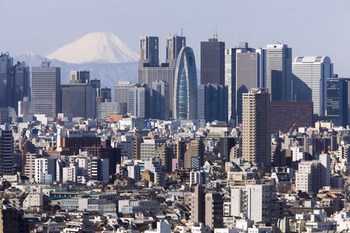 Tokyo is the Tokyo Bay on the south coast of the island of Honshu – and Japan capital and economic center.Tokyo has a total of 13 million inhabitants (2010). Taking, however, the entire urban region, such as also includes the cities of Kawasaki and Yokohama, the population is increasing to almost 40 million – making it the world's largest metropolitan area.
The city of Tokyo has of course a wealth of attractions to offer, so you'll just mention some of the most important. Among the most important cultural institutions considered the National Museum in Ueno Park, the huge National Library and Historical Museum Edo Tokyo. Otherwise, the city has a number of theaters – including the National Theatre Kokuritso-gekijo and the famous Kabuki theater, which is Japan's premier venue for the over 400 year old theater form of Kabuki.
When it comes to historical buildings, the Imperial Palace from 1912 one of the most famous. Popular tourist attractions are also the shintoistiske Meiji Shrine from the late 1800's and the ancient Buddhist temple Asakusa Kannon. A popular and tourist friendly building of recent date is the 333-meter Tokyo Tower, where you can get a fantastic view over large parts of the metropolitan area.
A key attraction for families is Tokyo Disneyland, located in the eastern outskirts of the city – and one should shop in Tokyo, one should take a trip to Tokyo. It is an area where upscale boutiques and gourmetrestaurenter virtually queued. However, there are also a lot less expensive shopping areas in Tokyo.
Japan's capital is so great that it almost breathtaking. Then it may be good to unwind in one of the many national parks, which are mostly located in the western and southern areas of the city.
The nearest airport is Tokyo International Airport – Haneda, located approximately 15 km southwest of central Tokyo.It is Japan's busiest airport – and serves nearly 70 million passengers annually. The airport is currently used mostly for domestic flights. International traffic is largely taken over by the Narita International Airport, located about 60 km northeast of Tokyo.