Car rental Vitória
Find the best price for car hire in Vitória. Goautos.com compares prices from well-known car rental companies in Vitória. Search now to see the best deals!
Vitória guide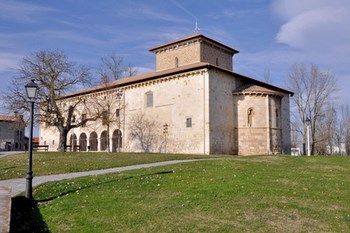 The port city of Vitória is located in southeast Brazil the Atlantic Ocean, and is the capital of the state of Espirito Santo.The city is located on an island in the bay "Bajo do Espirito Santo," and there is a connection from the island to the mainland by seven bridges. Vitória is located 515 km northeast of Rio de Janeiro.
The city has 333,000 inhabitants, while the metropolitan area has a population of around 1.7 million (2012).
Vitoria's highest point is Pico de Desejado, which measures 601 meters
The city is known for its beautiful and inviting sandy beaches, its culture and its proximity to many famous tourist destinations in the same state.
UN named Vitória as being the 4th best city to live in, based on the standard of living, health and education.
The town is an important trade center and a major transportation hub, with excellent road, sea, rail and air.
A popular attraction in town is Vitoria Cathedral, which was built in the period 1920-1970. Near the cathedral is the oldest religious building, chapel "Capela de Santa Luzia" from the 1500s.
Other attractions include Vitória Theater "Carlos Gomes" from 1927, bathing beach "Camburi Beach" and the beautiful public building "Anchieta Palace" from the 1500s.
One should also take a trip to the neighbouring municipality of Vila Velha, where you can visit the monastery "Convento da perh" from the 1500s.
The nearest airport is Vitória Airport (also known as Eurico de Aguiar Salles Airport), located 6 km north of the city center. From here there are frequent flights to other destinations in Brazil.