Car rental Warsaw Airport
Find the best price for car hire in Warsaw Airport. Goautos.com compares prices from well-known car rental companies in Warsaw Airport. Search now to see the best deals!
Warsaw Airport guide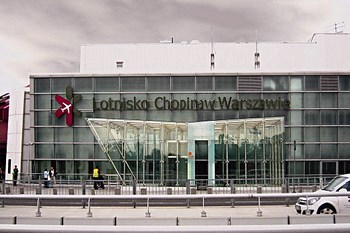 Warsaw is the capital of Poland and the country's largest city. It is also the most important center of culture, science, politics and industry. Warsaw is located on the Vistula river, about 350 km south of the Baltic Sea coast – and the population of the city proper is around 1.7 million (2008). Taking the suburban areas with rising population of almost 3 million.
Warsaw has had city status since 1334, and the city have historically played a key role in various rulers (including Swedish, German and Russian). The different cultural influences have left their mark on the city's architecture – which was heavily damaged during the 2 World War.
Old Town (Stare Miasto) is Warsaw's historic center was rebuilt after the war in such a successful way that it came on the UNESCO World Heritage list – as a particular example of a historical heritage site.Many of Warsaw's most famous attractions are just in the Old Town. This includes the impressive Palace Square with the Royal Castle, King Zygmunt Column and Kobbertakspalasset – and the historic market square, which is surrounded by beautiful brick buildings. Also the remains of the ancient walls of Port fortress and the great Branicki Palace must be mentioned, which is close to the Royal Castle.
Warsaw also has many magnificent churches to show off. Among these are St. John's Cathedral (built in the latter part of the 1400s), Jesuit Church from the early 1600's and St. Martin's Church from the 1300s. Other suggestions churches are St. Florian and St. Michael Cathedral Basilica, St. Anna's Church and St. Alexander Church.
Otherwise Warsaw a major European cultural center – with several theaters, concert halls and opera. In addition, there are a number of interesting museums in the city. One of the most popular is the Frederic Chopin Museum (dedicated to the world-famous composer), but also the National Museum, Warsaw Historical Museum and the special motor museum is well worth a visit.
Warsaw is also a shopping town – with several major shopping centers, in addition to the more traditional markets. Otherwise, there are many shops in the Old Town, where such you can buy some souvenirs and typical Polish handicrafts.
The nearest airport is Warsaw Frederic Chopin Airport, located 10 km southwest of Warsaw.