Car rental Zakynthos
Find the best price for car hire in Zakynthos. Goautos.com compares prices from well-known car rental companies in Zakynthos. Search now to see the best deals!
Zakynthos guide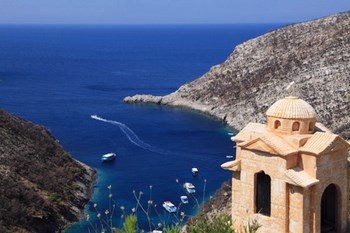 Zakynthos is an island in the Ionian Sea, which lies off the west coast of Greece (And part of the archipelago of the Ionian Islands).The main town of the same name as the island, and it also makes the prefecture as Zakynthos is the administrative center for. Overall, the island is home to approx. 40,000 inhabitants, and covers an area of about 410 km2.
People have lived on Zakynthos since the Stone Age, and the island is mentioned in the Iliad and Odyssey, the main works of the blind oldtidsdikteren Homer. The Saint Dionysios of Zakynthos is the island's major patron, born in 1546.
There are few historical sites on Zakynthos, as the island several times been hit by devastating earthquakes – the last time in 1953. Only four buildings in Zakynthos town survived, and three of them are among the island's tourist attractions: St. Dionysos Cathedral, St. Nicholas Church and the National Bank.
Otherwise Zakynthos a popular tourist destination for divers and there are also several beautiful beaches here. The island is probably best known for is the large sea turtles that come here every year to lay their eggs in the sand. This means that on some of the beaches have introduced certain restrictions, including ban digging in the sand, and some beaches do not have access to the public after Time. 19. A unique attraction in Navagio on the southwest coast is the wreck of an old smuggler ship, which is only accessible from the sea.
Zakynthos Airport is about. 6 km south of Zakynthos town.