Car rental Bahamas
Find the best price for car hire in Bahamas. Goautos.com compares prices from well-known car rental companies in Bahamas. Search now to see the best deals!
Bahamas guide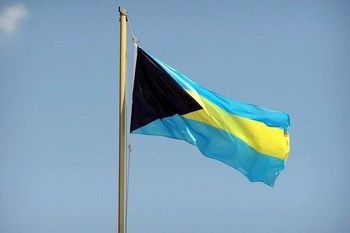 Bahamas (Commonwealth of Bahamas) is an independent English-speaking nation in the West Indies. Bahamas consists of the 700 islands located in the Atlantic Ocean, east of Florida in United States, north of Cuba and the rest of the Caribbean Sea and west of the Turks and Caicos Islands. The archipelago consists of 316,182 (2012) inhabitants.
Bahamas also consists of over 2000 islands and reefs extending 850 km southeast of the east coast of the U.S. The nearest neighbours are in the northwest United States, Cuba and Haiti in the southwest and the British possessions Turks and Caicos Islands to the southeast. The scenic islands attract millions of tourists annually.
The largest island in the Bahamas is at the west and called Andros.  The capital of the Bahamas and the largest city, Nassau, is located on the small island of New Providence. Other important islands include Grand Bahama, Crooked Island, Long Island, San Salvador, Eleuthera and Great Abaco.
When Christopher Columbus for the first time discovered America 12 October 1492 was the first of the Bahamas he came to. Arawak Indians who lived on the islands were quickly exterminated or deported by the Spaniards. British pirates, smugglers, outlaws and pursued left their mark on the islands for many years. Bahamas became British crown colony in 1718. In 1973, the Bahamas full independence and was established as a separate state, but continued to be a member of the Commonwealth of Nations (formerly "British Commonwealth") with Queen Elizabeth II as head of state.
States are dependent on foreign investment and imports about all food and industrial products from the U.S. China is the main foreign investor.But the Bahamas are still more stable economy than many of the other Caribbean neighbors. Tourism is the main source of income, over half of the country's GDP comes from tourism. It is mainly the pleasant tropical climate and the beautiful sandy beaches surrounded by coral reefs that attract tourists. Every year, 4.5 to 5 million tourists land. Islands have a subtropical to tropical climate that is moderated by the Gulf Stream, particularly in winter.
Bahamas has several airports. Most importantly, Lynden Pindling International Airport on New Providence, Grand Bahama International Airport on Grand Bahama Island, and Marsh Harbour International Airport on Abaco Island.