Car rental Baia
Find the best price for car hire in Baia. Goautos.com compares prices from well-known car rental companies in Baia. Search now to see the best deals!
Baia guide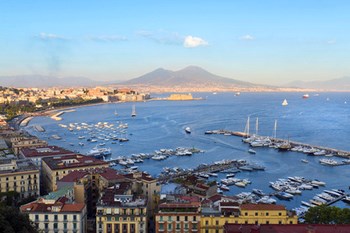 Baia (Baiae) is a small, idyllic town in the south-Italian Campania countryside. It is located on the coast about. 15 km north of Naples and has only 2,500 inhabitants (2010).It has since ancient times been famous for its sulfur springs, the Romans were the most popular seaside resort. This popularity remained until well into the Middle Ages.
Baia is often considered a suburb of the larger city Bacoli (27,000 inhabitants), which has its center 3.5 kilometers south of Baia.
The fortress Castello Aragonese was begun in 1490 on the ruins of an ancient Roman villa – and is a major attraction in Baia. From here there are great views of the ocean. Since 1993 the Archaeological Museum Campi Flegrei lived in the Castello Aragonese, and there can be such experience plaster versions of a number of ancient Roman statues.
Another attraction is the Lago del Fusaro – a small saltwater lake 1 km west of Baia, known for its unique ecosystem. A narrow strip of land separates the lake from the sea outside. The lake is known for an abundance of oysters and clams, and the shore is a great park, and a variety of restaurants and pavilions.
The nearest airport is Naples International Airport, which is approx. 27 km northeast of Baia